What does link in bio mean? When Instagram says link in bio, where is that? "Link in Bio" is a section on profile bio which should not be neglected.
Maintaining social media presence in marketing is very important. Different marketers use different strategies to promote their products to establish a name for themselves and increase sales.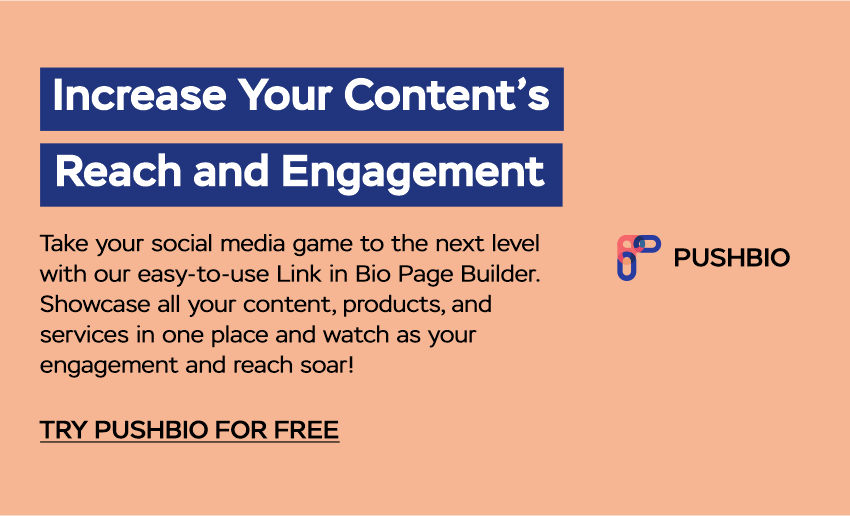 What is the meaning of Link-in bio?
Most social media platforms allow users to put a link in bio. Twitter gives the options to add a link in profile bio. LinkedIn offers users permission to link the bio to the official page of their employer. Facebook offers a way of tagging businesses, interest pages, and other people in the "about" section and profile bio. Instagram just like twitter only allows a single link in bio. In short, Instagram is the most common place you hear the phrase "link in bio."
With the increasing rate of users on Instagram, Instagram is a very good social media platform that promotes brand, content, products, and service. Some innovative business owners maximize the opportunity presented by Instagram to promote their products by sharing a link in the bio that will direct visitors or followers to their website.
What does Linkinbio mean on Instagram?
On Instagram, there is a place called bio. This is where individuals and business organizations share essential information such as their name, profile picture, and a short description of not more than 150 characters about them. The description may contain what you do, the nature of business you do, where you can contact, and other information they may want to share.
The account owner may decide to paste a link in the bio. This is what we refer to as "link in bio." Whenever anyone clicks the link, they are redirected to either a website, product page, landing page, video or music content.
 When you hear someone saying "link in bio" in an Instagram post, it is more than a mere statement; it is a call of invitation to followers or customers to visit his profile and click the link in the bio section that contains URL, which will direct the person to a particular content outside Instagram.
Also Read: How You Can Find a Link in Someone's Bio
The linkin bio plays a big role in helping marketers to maintain a good social media presence, and promote products or content the person is trying to sell to their customers. It means a lot to many users because it is the only clickable link that takes followers to the website of users. It also represents the activities of the person and the product he is promoting. The link should pass useful information to anyone that clicks it.
How to use Link in bio to drive traffic
Your level of customers' or followers' engagement will determine the number of times your customer will click your link to visit your website. As an innovative user, you should use different strategies to engage your followers to encourage them click your bio link. The following ways will help you use your link-in-bio effectively:
1. Send people giveaway or a contest through a Link in bio
You can also use link in bio Instagram giveaway to get more audience. It is a fact that people love to win prizes. When you do a contest or giveaway using your link, it will engage your followers and increase traffic to your website.
Create a special landing page that talks about the rules, prize, and timeline for the giveaway or contest. Then link the landing page on your Instagram bio. When followers click the link, they will get more information on your website. This will drive traffic to your website.
Check out: How to Write a Compelling Social Media Bio
2. Send people to blog posts by using the Link in bio
Link in the bio on Instagram is an effective way to directs followers to a specific post about a products, brand, or content on a website. Images and captions are shared to entice followers. Then, there will be an instruction to visit their bio and click the link for more information.
This strategy is a nice one to use in making your link in bio effective and active. You can use this strategy to engage your followers by educating them on something that will benefit them.
3. Send a freebie using the Link in bio
When you offer your followers something free because of their continued loyalty or patronage, they feel happy. Send a landing page to your followers where they can opt-in to receive a code, coupon, or free download package. This will attract followers to frequently check your page for the latest post.
There are many digital resources you can give your followers to help them. This will strengthen their relationship with your brand.
4. Send people to a video using the Link in bio
Many people prefer watching a video about a product than reading about it because they find video content more engaging. When you direct anyone that visits your link in bio to a captivating video, he tends to enjoy it more than reading the text.
Create a captivating few minutes video that gives visitors basic information about your brand, what you offer, and who you serve. This is important because it will give anyone that visits to decide whether your brand is for him or not. It will also help the person to decide if he should continue to follow you or not.
We have a detailed guide on how to add video content to Instagram bio
How do you click the link in bio on Instagram
To click on the link in someone's Instagram bio, all you have to do is follow these simple steps:
Open the Instagram app on your phone;
Go to the profile of the person you want to follow;
Look for the link in their bio section, which is located just below their name and profile picture;
Tap on the link to open it in your phone's web browser;
Once the link is open, you can explore the website or content that the person has linked to in their bio.
Conclusion
Link in the bio is very useful in the promotion of a brand, product, and content by individuals and business organizations on the social media platforms. It is important to create a link that will give visitors or prospective followers basic information about you, the product or brand you are promoting, and contact information.

Consolidate your online presence, boost engagement, and start growing your audience with a single link