URLs are notoriously long and eat up your character space. However, a workaround for this length is to use a link-shortening service to help reduce the number of characters used. Thankfully, there are hundreds of services that provide link shortening.
With so many options, the headache is picking one that actually works and meets your needs. You also have to consider the cost implications of using such tools. That said, many of the link-shortening services out there provide some form of free use alongside their premium packages. Here is a piece on how to shorten URL links for free.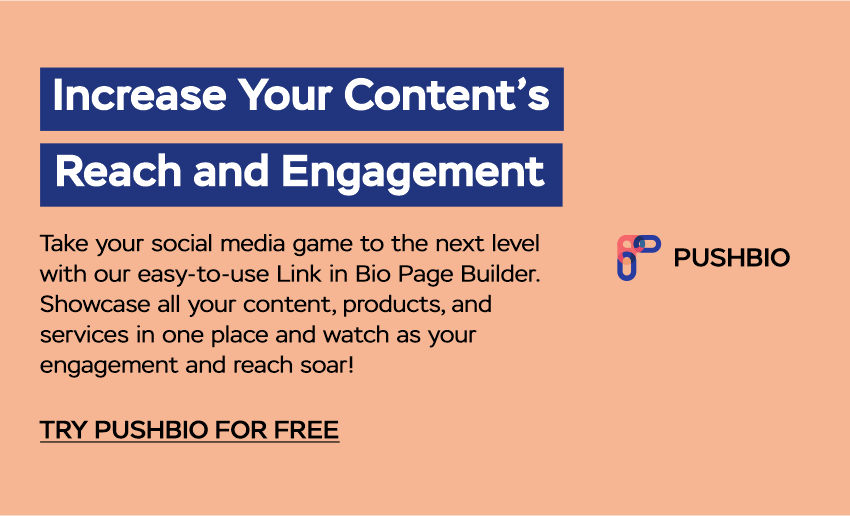 Five tools to shorten URL links for free
Here are the best pick link shortening services to try out:
1. Pushbio
When it comes to shortening links for free, the Pushbio link shortening tool is your first choice. With this tool, you can considerably reduce the length of your links while still linking to the content of your choice.
Pushbio also provides additional tool kits to help you further edit your shortened URL. You can enjoy great flexibility with access to a shrinking unlimited number of links with it. For instance, it lets you schedule the date and time you want your link to be active by setting a "start and end date."
Shortening links on Pushbio also allows you to limit the number of clicks each link can get. Additionally, you set an expiration date for your short URLs and still redirect the audience after the expiration. Gated protection also exists to safeguard your content as well as the audience.
However, to create short links with Pushbio, you need to create an account on the platform. After this, follow the process highlighted below to be able to shorten your URL on Pushbio:
Log in to your Pushbio account;
Click on the "Create Link" button on the dashboard;
Select "Shortened Link" from the dropdown menu;
This brings up a dialogue box where you can input your long URL into the space provided;
Before shortening your link, you can choose between two domain prefixes;
The final step is to click on the "Shorten URL" button.
2. Bitly
Bitly is one option you can consider when you need to shorten a link. It is one of the most popular link-shortening services, and most importantly, it has a free option. You can use its free account to create up to 5 shortened links per month. It also lets you access report statistics to know the number of clicks on your link, the location of clickers, and other essential link histories.
You can also use Bitly's link tag feature to sort your links. Another significant benefit of using Bitly's free shortening service is that your URL will never expire. However, if you want more from Bitly, then a paid account is your best bet. You can create branded shortened links that help you personalize your URL.
3. TinyURL
Another option to use in shortening your link is TinyURL. It is a simple-to-use tool, and most importantly, it allows you to shorten links for free. Also, you don't need to sign up before you can use this tool, and you are sure that your links are staying active as well.
However, anyone clicking a shortened link created with TinyURL must click past an ad before arriving at the destination site. This is because the platform uses ad support for the free version.
If you sign up for a free account, you can track your created links. Also, signing up lets you choose to use either tiny.one or rotf.lol, domains instead of the regular tinyurl.com. TinyURL also lets you preview your shortened link so as to avoid a lousy redirect. However, if you are using TinyURL without signing up, you are only able to keep one active shortened link per time.
If you wish to track clicks to your links, edit links later on, or create more personalized links, then you need to upgrade to a premium plan.
4. Rebrandly
Rebrandly makes this list because it allows users to create short links using personalized custom domains, even with its free version. This makes it suitable for small businesses that want to maintain branding consistency. The free version allows you to create up to 500 branded links.
You also have access to create an unlimited number of shortened links with tracking capabilities. Rebrandly also gives you basic statistics. Any short URL created with Rebrandly will not expire, and you can also utilize its google chrome extension to help you make short URLs quickly. If the above is not enough for you, the platform also has a UTM builder in the free version.
5. Tiny.cc
You can shorten a URL link for free by using Tiny.cc. The platform is a quick, easy-to-use free URL shortener. All you need to do is post your long URL into the box provided on the front page and click the button to shorten it for free. You can add an optional custom link ending to further personalize your short URL. On Tiny.cc, you can view the short URLs you've created alongside the traffic statistics of each.
One significant advantage this platform has over others on this list is that it has a considerably shorter character count. Additionally, you can turn your short link into a QR code, export it into an Excel document or even print out a copy. However, its free tool has considerable limitations. And if you want the full power of this platform, you will need to subscribe to a paid plan.
Why should I shorten a URL?
Shortening a long URL holds several benefits for your online presence. Below are some of the benefits you enjoy:
1. Easily memorable
The most significant advantage of using a link-shortening service is that it makes your link easier to memorize. Long links have character strings that are next to impossible to cram for users. And if you are using your link on a platform that doesn't allow users to copy from it directly, this becomes a challenge. A shortened URL provides readers with a character set that is easy to recall.
2. Short URLs look less suspicious
One noticeable trait of URLs is their length and number of characters. This can be long, and it often contains characters that appear to be random. Sharing long URLs in this manner can seem spammy and suspicious. One trick around such perception is to use a link-shortening service like the one on Pushbio to help you reduce the length. This will replace all the strings of the character with a more concise set.
3. Reduces character usage
Another major problem with using long URL links is that it constrains your mode of sharing. Many social media platforms and even conventional short messages have character limits set to them. This means it's easier for you to easily use up all your available character count on the link alone. Shortening such links allows you more space to include the necessary information in your content.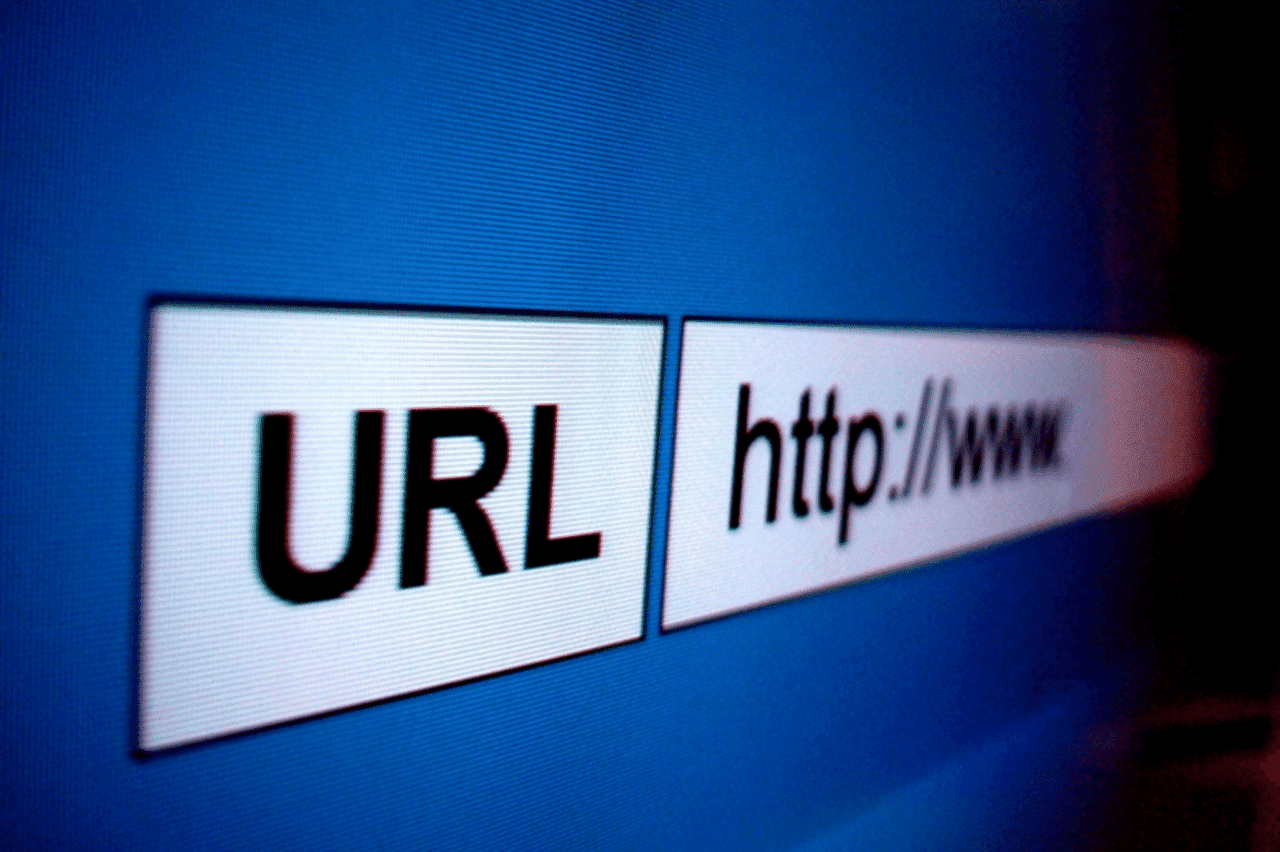 This is also very helpful when posting links on social media platforms such as Instagram. Many of these platforms have a set limit of allowable characters you can include in a post. This means squeezing your link to the shortest length possible is an added advantage.
4. Keep track of clicks and engagement
There are several other ways to keep track of engagement on a link. However, many link-shortening services give your analytical insights into how well each short link is performing. Many do this for free, while others will require an upgrade to a paid plan. That said, this is one less stressful way of keeping an eye on your most important links.
5. Greater personalization
While this is not a function of the short link itself, it has more to do with the URL-shortening service you use. For instance, Pushbio allows you to connect your own domain name whenever you want to create short memorable links. Even when you lack a domain name, you can still customize the character string present in your URL to reflect your personality.
6. Shortened URLs count as backlinks
Using shortened URLs also counts as backlinks since they are still 301 redirects. This is because short links still point to pages on your website. A benefit of this is that it improves your platform's SEO by allowing you to link to more posts and pages.
7. Shortened links don't need anchor text
If you wish to post a long URL on your website, you often will need an anchor text. These texts house your long link by becoming hyperlinked. The benefit of anchor text is that it can easily give the audience an idea of where the link is heading to. However, you can use shortened links without anchor text which can come in handy in certain situations.
Conclusion
If you ever have the need to shorten any link, your options to use are numerous. However, while link-shortening services appear to work in the same manner, they often come with different packages. This makes it essential always to pick a service that fits your needs and provides you with a host of vital add-ons.

Consolidate your online presence, boost engagement, and start growing your audience with a single link