A single link isn't enough for your X bio
X (formerly Twitter) allows only one bio link, limiting your ability to promote multiple pieces of content, offers, or platforms. Pushbio transforms your single X bio link into a gateway to all your content, promotions, and platforms making it seamless for your followers to explore and engage with everything you offer.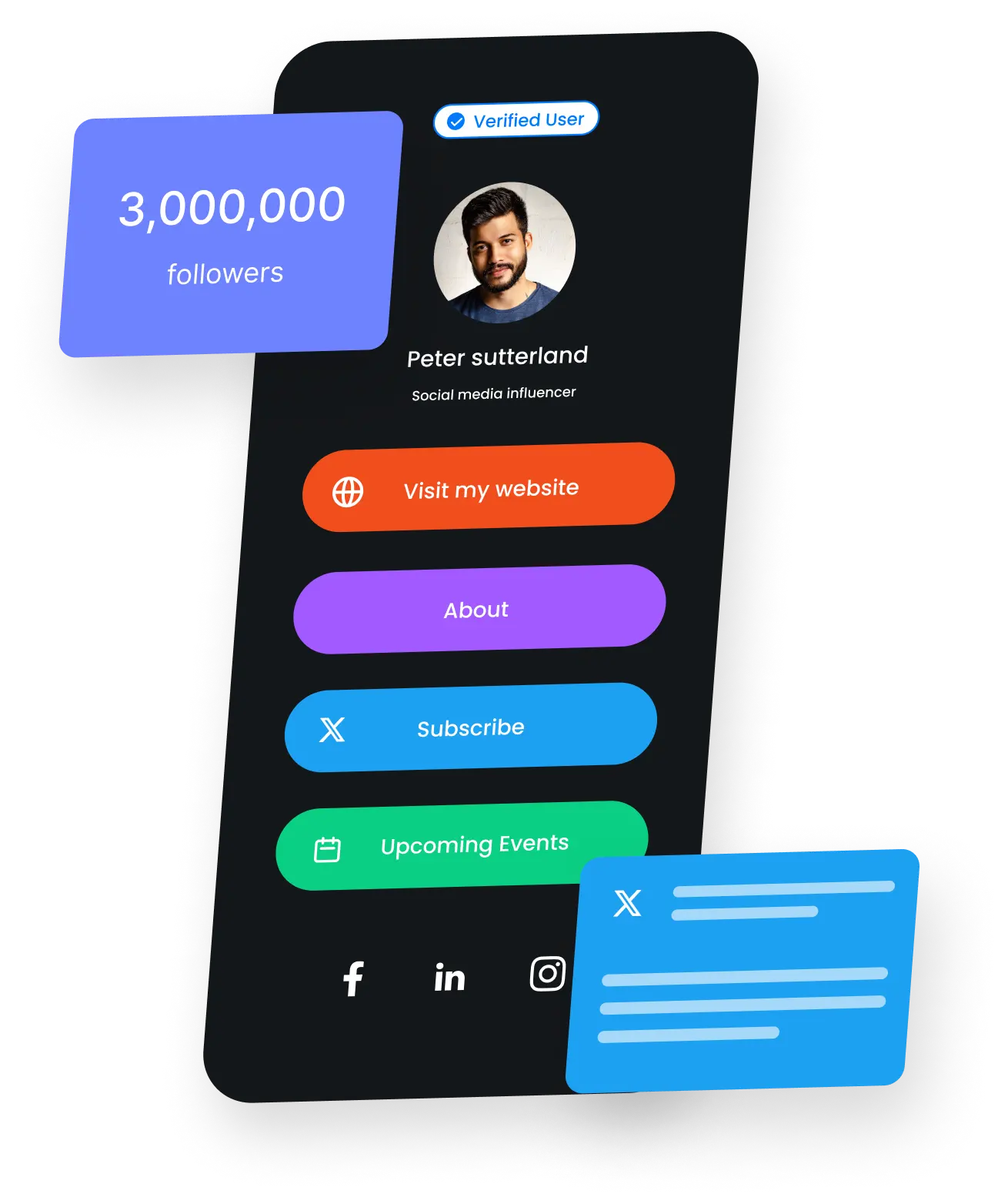 SAVES TIME WITH A PERMANENT X LINK IN BIO
#1 Link in bio for X tool
Don't limit your X bio to just one link.
Guide your followers to multiple destinations with a single click.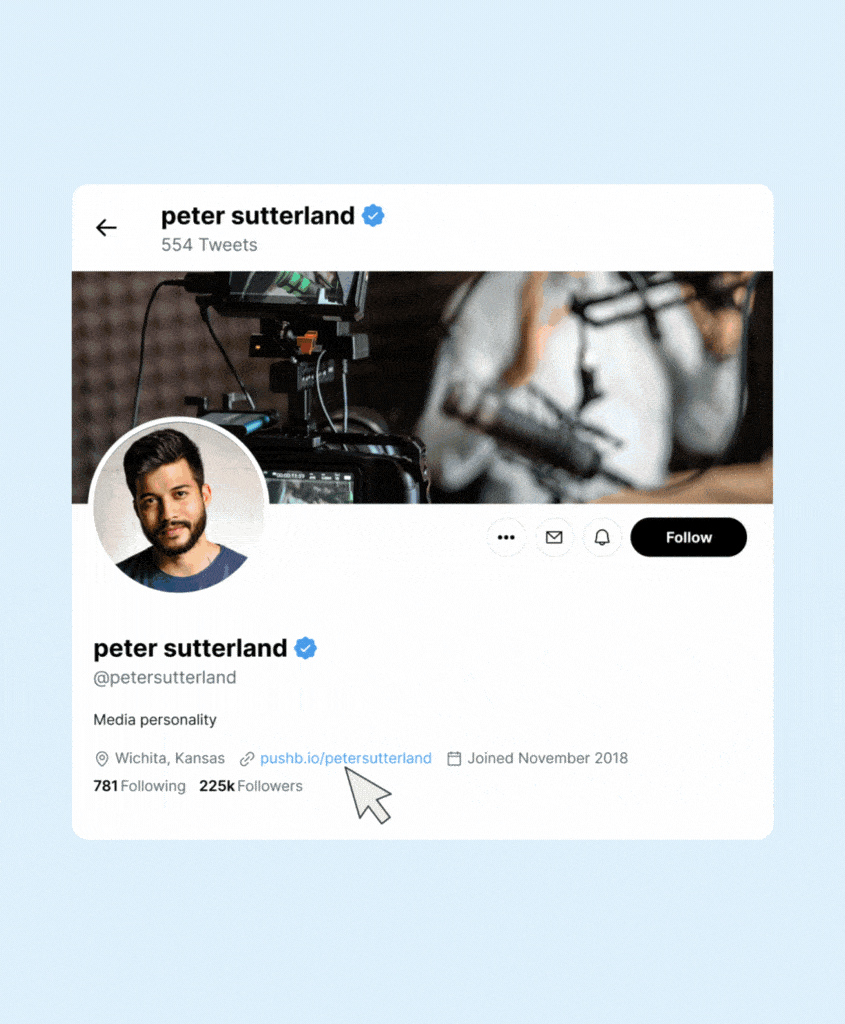 SETUP YOUR X LINK IN BIO
In 3 easy steps
The only link in bio loved by
content creators
influencers
brands
celebrities
politicians
Journalists
Educators
NGOs
tech enthusiasts
comedians
athletes
on X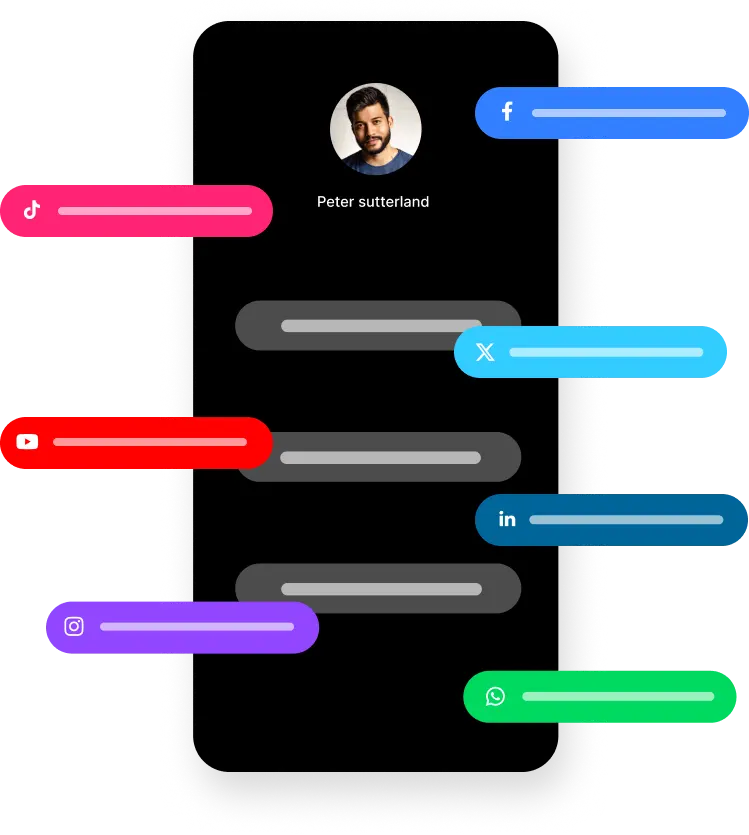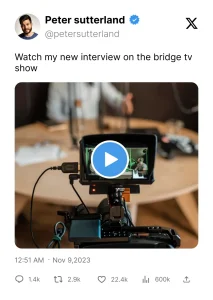 everything about you in one link
Showcase multiple products, blogs, videos, and more in one place.
Why restrict yourself to just one link when you can have so much more?
Pushbio allows you to create a content-rich landing page that showcases your diverse offerings. From your latest blog posts and tutorial videos to your newest product releases, everything can be accessed from a single, centralized location.
Cross-Promotion
Easily direct your followers to your other social media profiles.
Expand your social media presence by linking your other platforms directly from your Pushbio page. Facilitate cross-platform discovery and grow your follower base across all your channels with ease.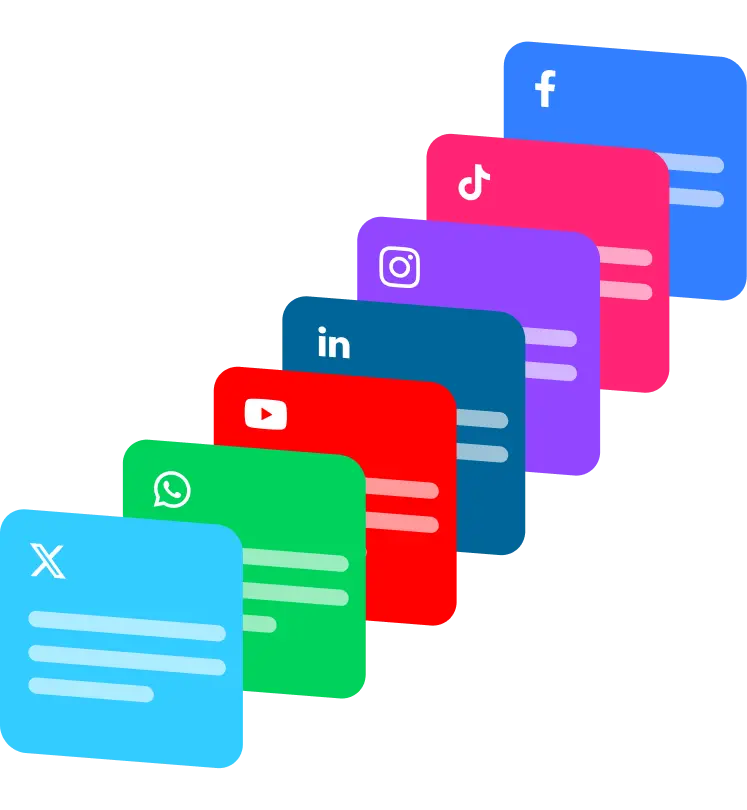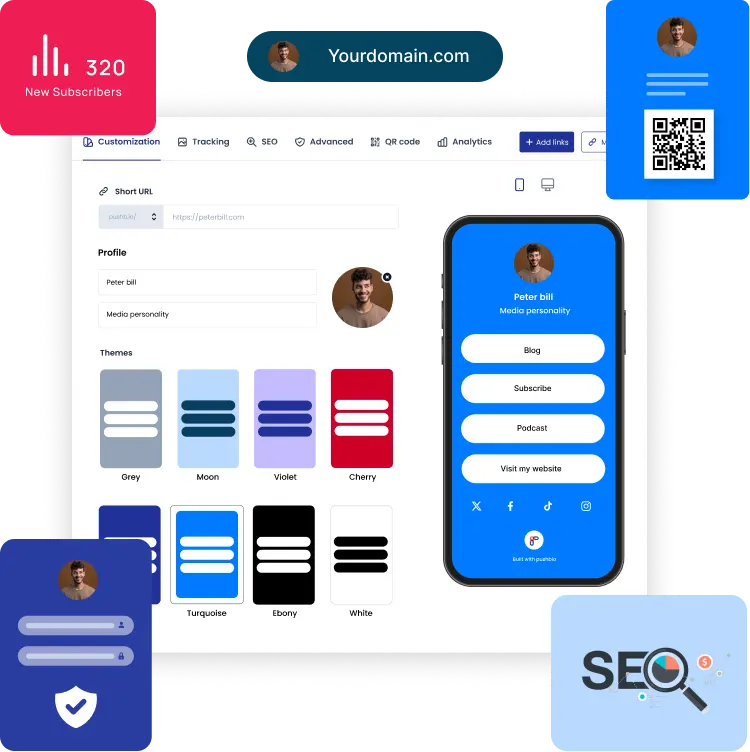 Ease of use and custom domain
Personalize your bio link to match your brand.
Tailor your Pushbio landing page to reflect your brand's aesthetic and messaging. Customize colors, fonts, and layout to create a cohesive and brand-consistent experience for your followers.
Experience a mobile-friendly page that provides a consistent user experience across all devices, and further personalize your link by adding and redirecting to your own domain name.
Turn your followers to leads
Capture and manage leads through your bio link.
Utilize Pushbio's integration capabilities to connect with lead capture tools or email marketing services. Gather valuable contact information directly through your bio link and nurture these leads into loyal customers.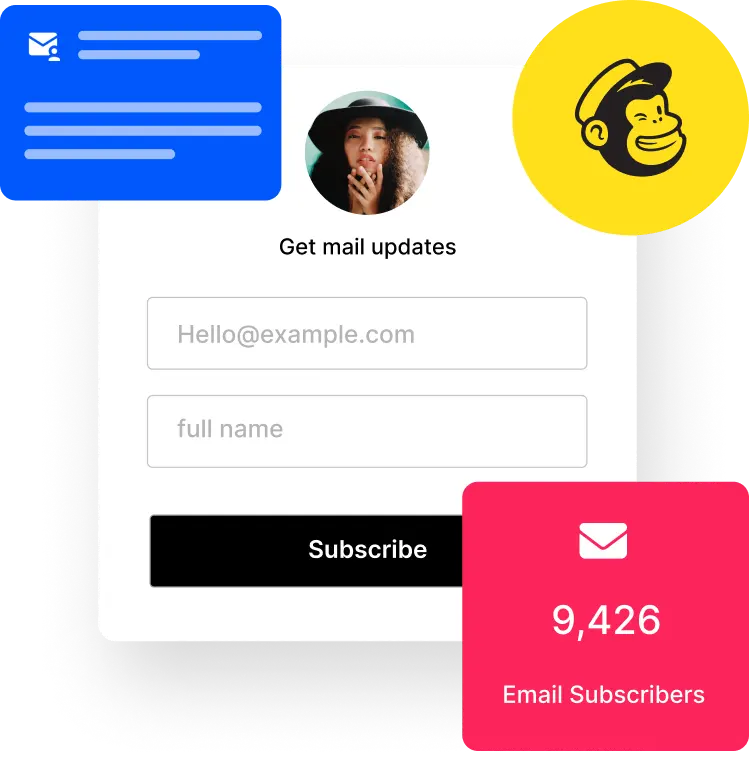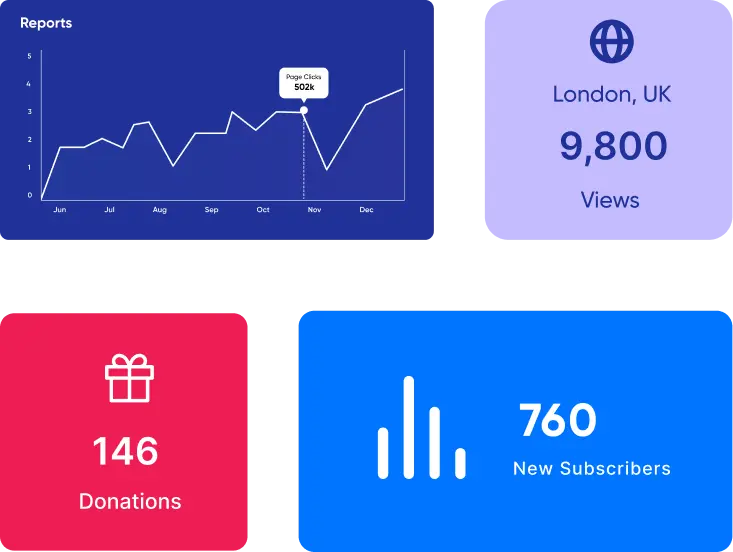 Analytics Dashboard
Track visitor engagement, link clicks, and more to refine your strategies.
Gain insights into your audience's behaviors with Pushbio's analytics features. Track link clicks, visitor engagement, and other vital metrics. Use this data to optimize your content and strategies for even better results.
Monetization Opportunities
Direct followers to sponsored content, affiliate links, or your own products.
Monetize your online presence by guiding followers to sponsored posts, affiliate offerings, or your own merchandise. Pushbio makes it simple to manage and promote various income streams from one hub.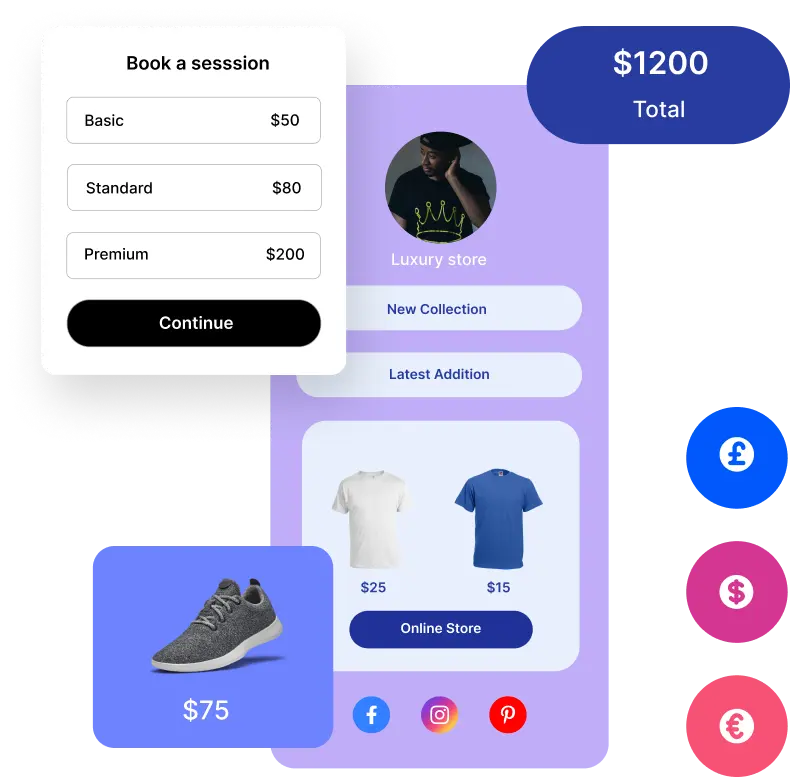 Maximize your X impact with one powerful link
Pushbio offers an array of advanced features that elevate it above a typical bio link tool.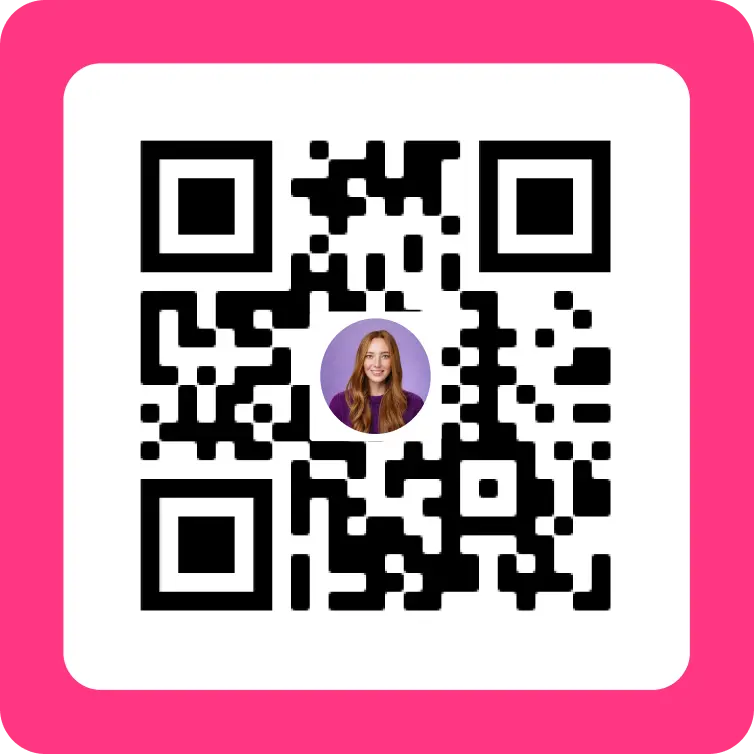 QR Code
You can easily generate a unique QR code for your X bio link. When scanned, it instantly redirects to your bio page. This is beneficial for offline events, or storefronts, allowing attendees or customers to quickly access digital content, promotions, or portfolios without manually entering a web address.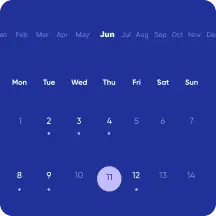 Link Scheduling
Whether it's a time-sensitive promotion, a product launch, or content that's relevant for a particular event or season, you can set your links to go live at the right moment. You can set start and end times for specific links, ensuring that your audience always sees the most timely and relevant content.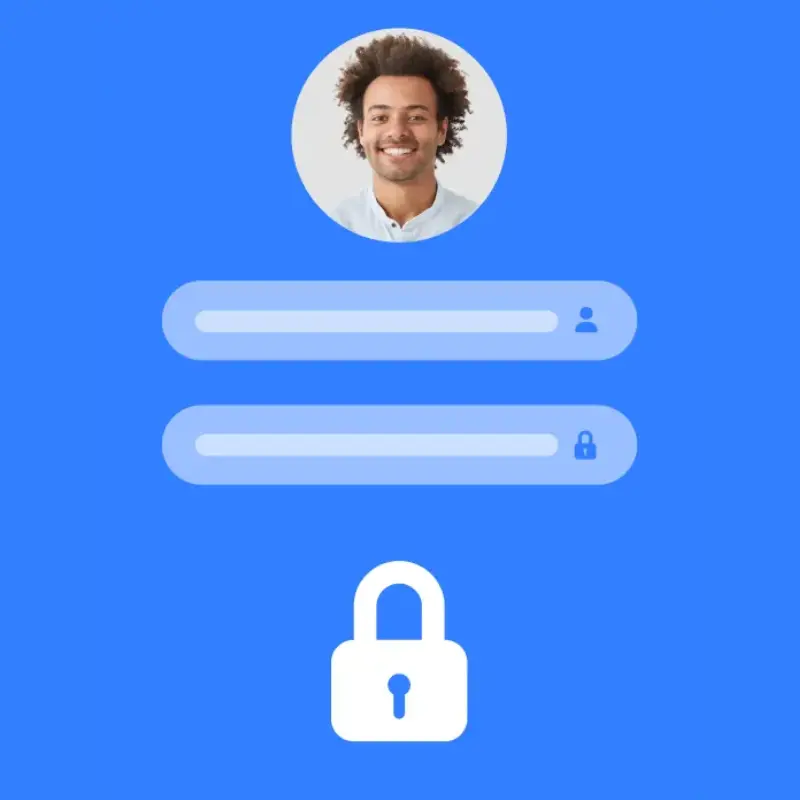 Content Privacy
This feature empowers users to control access to specific content. Whether it's premium content behind a paywall, exclusive offers for a select group, or sensitive information meant for a private audience, you can set password protections or visibility restrictions.
What people are saying about us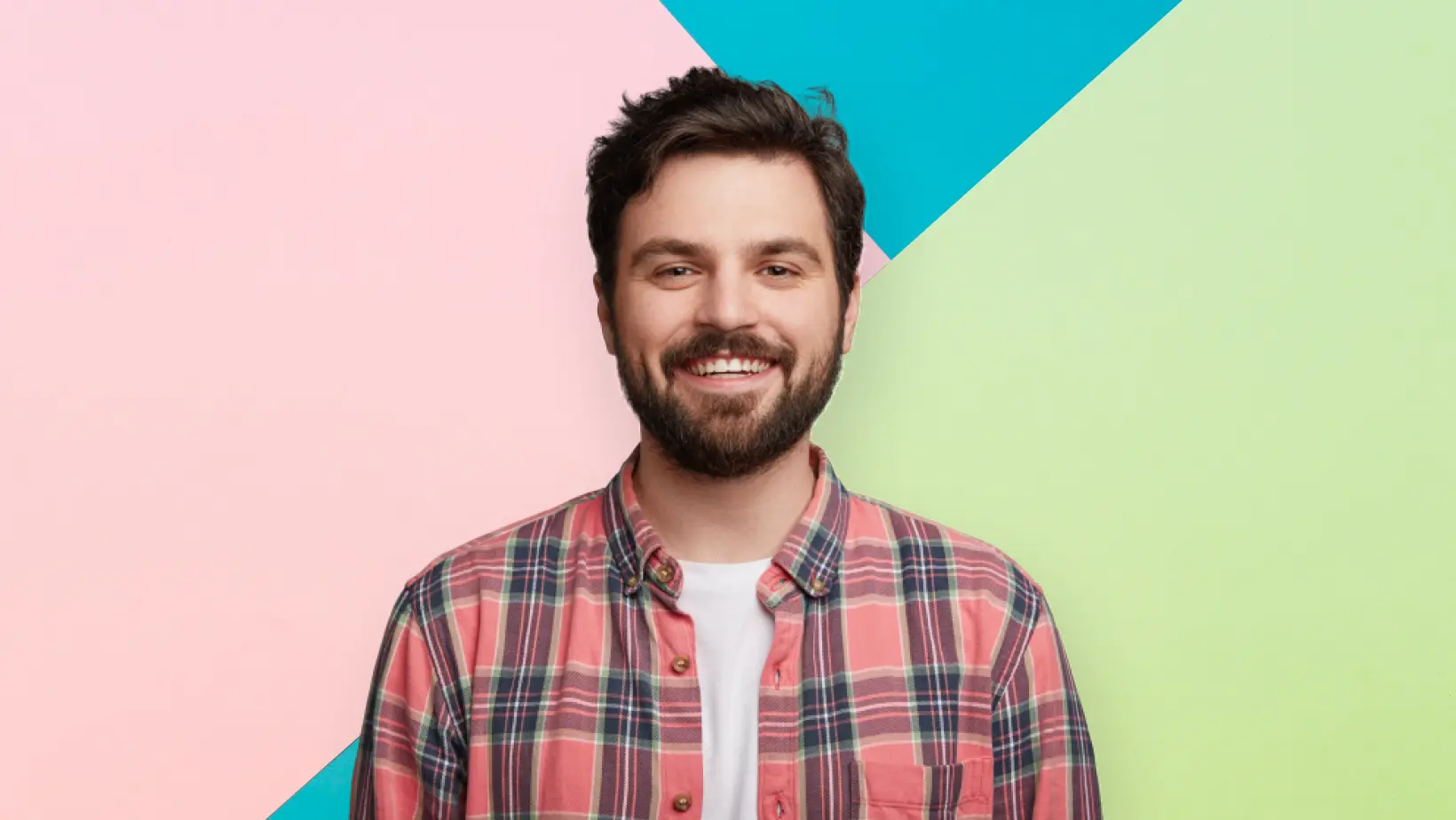 Pushbio has been a game-changer for me. As someone who produces a wide variety of content across different platforms, it's been invaluable to have one link that leads my followers to everything I create. The customization options also mean that my bio link page feels uniquely 'me'. Highly recommended!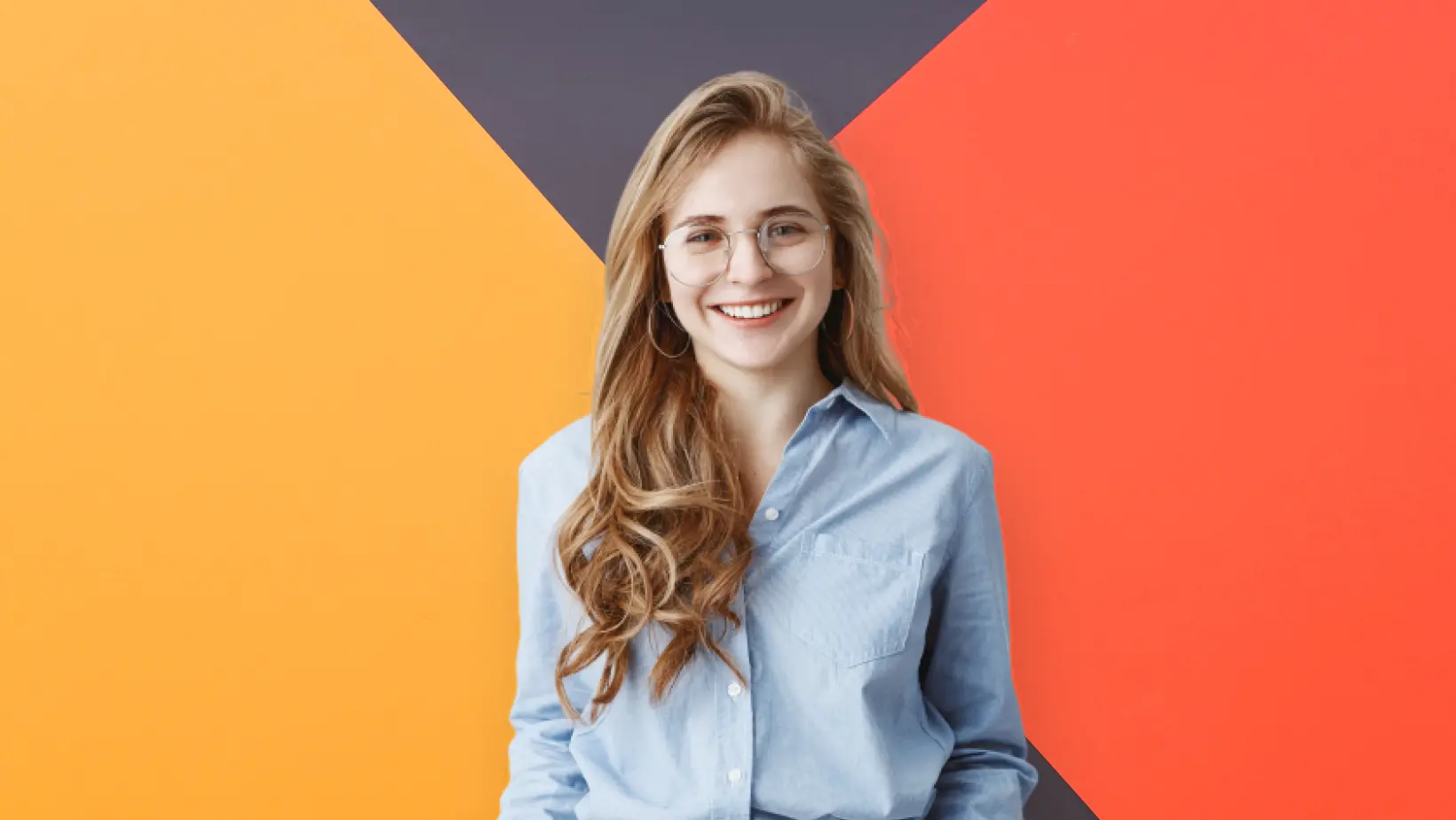 In the world of social media, engagement is everything. Pushbio has given me the power to guide my followers exactly where I want them to go, from my latest posts to brand collaborations. It's sleek, professional, and has upped my Instagram game.
Aaliyah
Social Media Influencer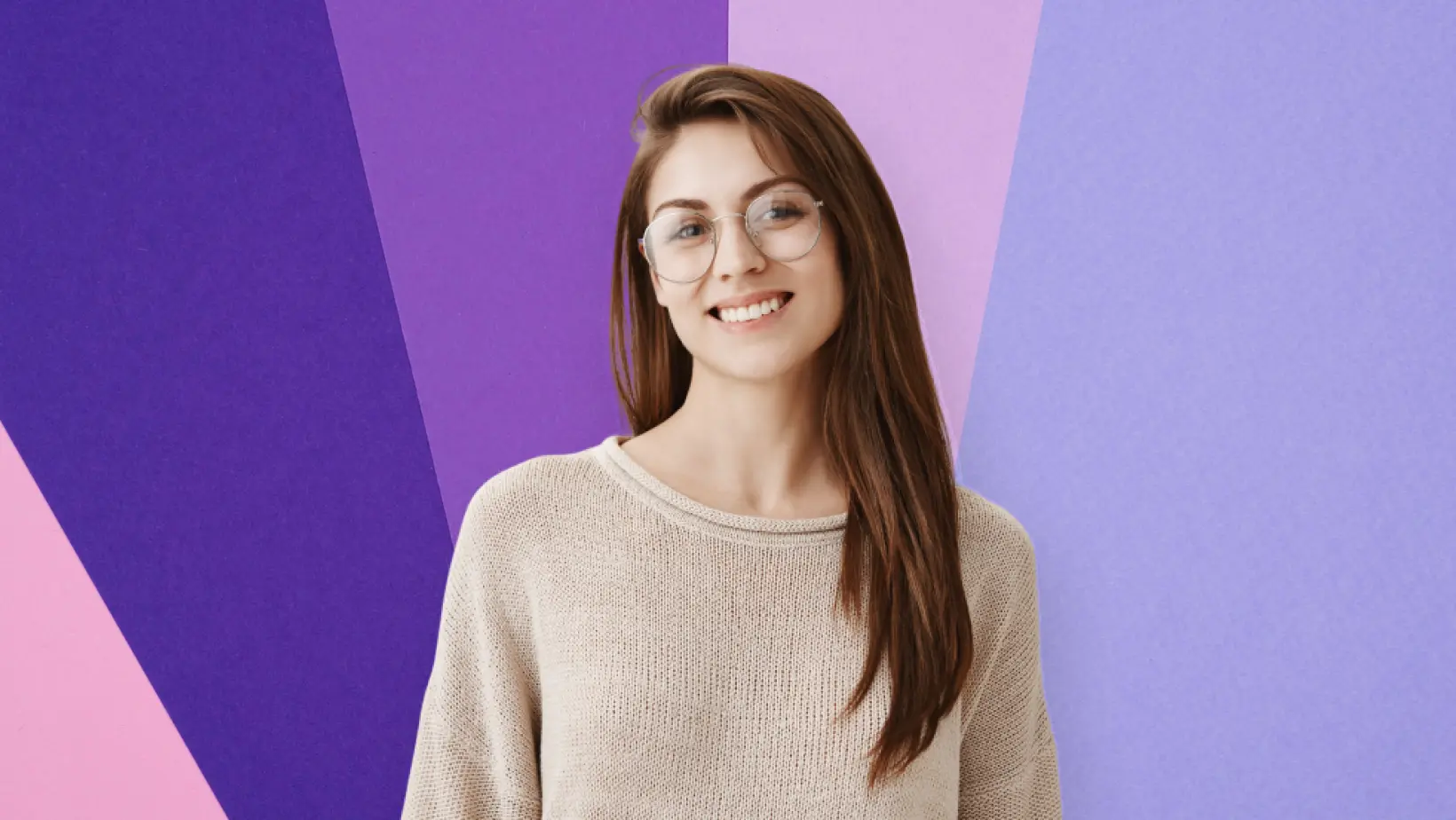 As a vlogger, I'm constantly sharing updates, behind-the-scenes peeks, and special content with my subscribers. Pushbio allows me to direct my Instagram followers straight to my YouTube channel, Patreon, merchandise, and more. It's been a fantastic tool for increasing my cross-platform engagement.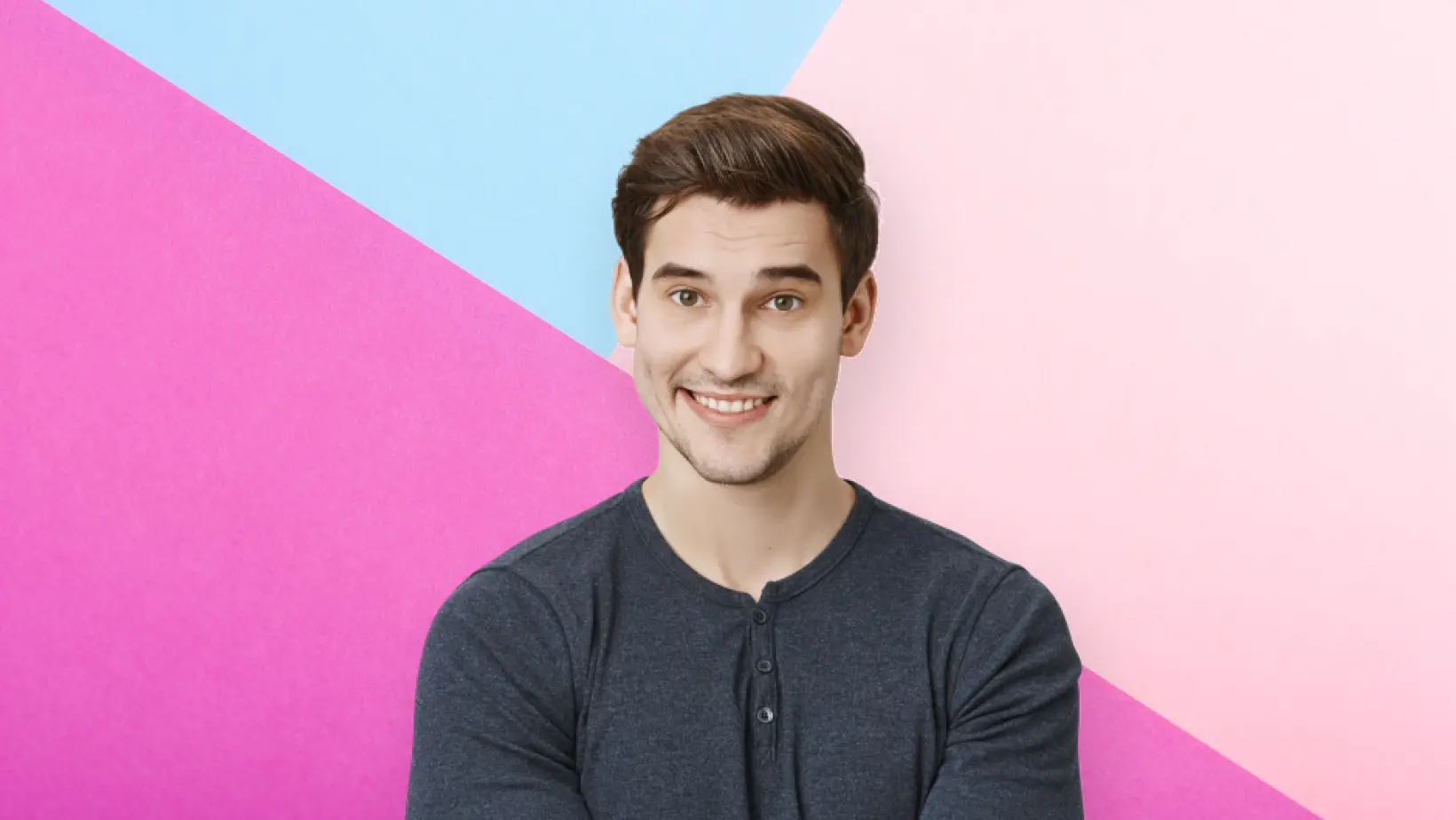 In content marketing, distribution and analytics are key. Pushbio not only lets us share all our content assets under one link but also provides insightful metrics. This helps us understand our audience's behavior better and optimize our content strategy. It's an essential tool in our digital marketing toolkit.

Ready to unlock the full potential of your
X bio link and redefine how you
connect with your audience?