QR codes are widespread, and you see them everywhere, from billboards to product containers. Between 2018 and 2020, there was a 94% increase in interactions with QR codes.
QR codes or quick response codes are matrix barcodes that house a specific or wide range of information in a square-square grid. Over the years, QR codes have seen applications in various fields. They can be used as a locator, store coupons, identifiers, or tracker of specific URLs or apps.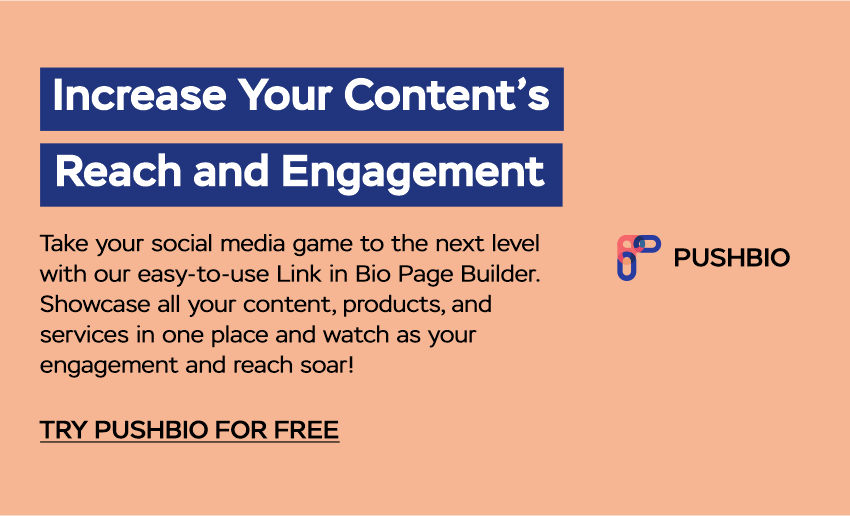 In this article, you will learn how to get Pushbio QR code to ensure you enjoy all the several potentials it holds.
Steps to get Pushbio QR Code
The first step to getting a QR code on Pushbio is creating an account on the platform. After this, the steps to creating your QR codes are straightforward and can be done in no time:
Log in to your Pushbio account;
On the user dashboard, click on the "Total QR Code" tab;
Click on Create QR;
Input a name for your QR code in the box marked Name;
Next, select the type of QR you wish to create;
Different services often require different needs for their QR code to function. Therefore Pushbio gives you access to generate QR for up to 13 various services;
The information you will supply for each QR type will differ.
Click on the Create button when done.
Now, your QR code is ready for proper customization. You can edit your QR by changing the color and branding, setting other preferences, and updating your changes.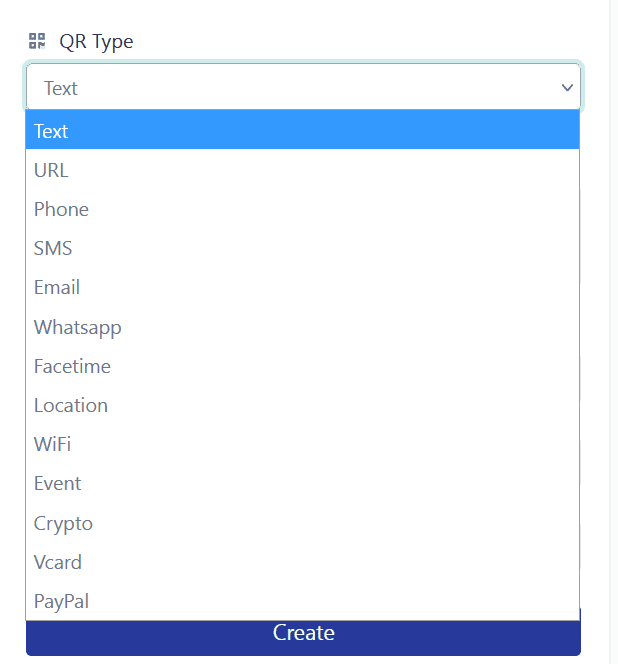 Downloading your QR code from Pushbio
Creating and editing your QR code is one step of the process. For your code to serve its intended purpose, you need to download it from Pushbio onto your device. Thankfully, you can download your QR code in several formats depending on how to use it:
SVG: The scalable vector graphic file option is suitable if you wish to share your QR on your websites and blogs.
PNG: The Portable Network Graphics files use lossless compression to ensure high quality. It's suitable for online use on blogs and websites.
JPG: this is suitable for photos, email graphics, and large web images like banner ads.
WEBP: suitable for creating superior lossless images with smaller size prime for online use.
Alternatively, if your device is hooked up to a printer, you can quickly print a copy of your QR code for later distribution.
Understanding how QR codes work
Now that you know how to create your QR codes, knowing how it works can help you plan your use of this impressive information-sharing medium. A QR code is very similar to the barcodes you see at supermarkets. This time around, each QR consists of squares and dots representing different pieces of information.
For the QR to be helpful, a user must scan it with a QR reader, scanner, or smartphone. When scanned, the unique pattern of squares on the code converts into human-readable data. You can also download free apps for scanning a QR code from your mobile phone and its respective app store.
Reasons to include QR Codes with your online presence
By now, you already know how powerful QR codes can be. If still in doubt, here are a few reasons to include them in your information-sharing strategy:
1. Stand out from the crowd
Using a QR can easily differentiate your brand and business from your competitors. After all, every opportunity you get to stand out in a crowded space such as social media platforms should be taken. And when you infuse QR codes, you can increase your audience's curiosity and capture new ones in the process. You can use your QR to link to exclusive offers, promos, or valuable content for optimum effect.
2. Target consumers on the go
Combining QR codes with your physical advert strategy can help you interact with customers on the move. Physical marketing avenues like billboards and leaflets create limited interaction compared to the opportunities present with QR. With QR codes, customers and prospects can easily access your information on their mobile devices.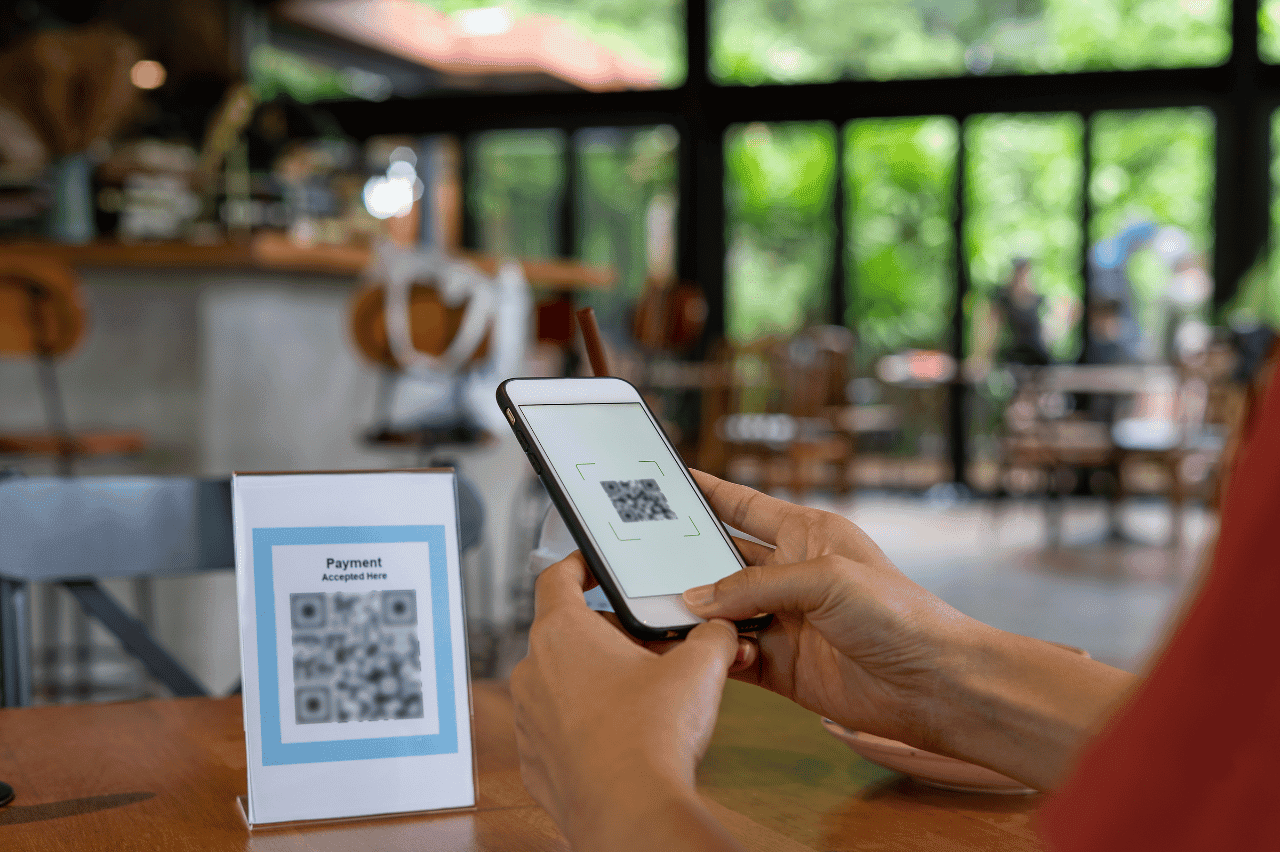 QR codes add an interactive component by transforming static content into dynamic call-to-action buttons. You can ask customers to leave a review, redirect them to a branded Facebook page, or even have them subscribe to your newsletter. The engagement options sit nearly endless.
3. Improves tracking and accountability
With digital marketing now taking center stage for many brands, keeping an eye on your strategies is essential. And unlike traditional advertising, using QR codes give you an excellent level of tracking and accountability. And since the saying "what you can't measure, you can't improve" holds, QR allows for improvement via its trackable metrics.
You can measure the scans that each code generates to know those performing and those requiring improvement. You also get a sneak peek into customer behavior by analyzing how they interact with each code you create. This gives you valuable insight into improving your services for improved results.
4. Reduce cost by quickly modifying content
Traditional advertorial strategies require you to change them anytime you change your operation. This brings on additional costs, which eat deep into your resources. To reduce this, QR code data can be edited as often as possible without worrying about additional costs.
Even if you've printed or distributed your code, you can still make changes that the users can still interact with. All you have to do is to update the contents on your principles, and you're good to go at no cost.
5. Very suitable for social media marketing
QR code easily fusses with your social media strategy since you can quickly get your codes onto several platforms. And with the popularity of social media platforms increasing daily, using QR codes with them can help you capture the perfect audience and convert them to paying customers.
However, each social media platform has its unique set of audiences it appeals to. This means you must first determine which platform your target audience uses most and tailor your code to meet their needs.
You can create a social QR code to match the platform of your choice and aid the audience in performing simple tasks like following your page automatically after scanning. This can help you grow your audience quickly and eliminate the need for copying links or searching for your username.
6. QR codes allow you to use your creativity
Traditional QR codes are often small black-and-white pixel boxes. However, it can have a different look and feel. QR codes let you bring your creativity to the fore, and you can make yours enjoyable.
Pushbio enables you to add color, change boxes, and include images in your code. This gives you a personalized and stylish QR code. Try something different with your QR codes to help drive buzz and engagement toward your brand.
7. Easily fuse your online and offline media
While offline media is excellent for creating physical contact with an audience n your locality, you can further juicy its effectiveness by adding your QR code. You can print your code on flyers, brochures, billboards, and business cards to create a direct link to your online media, such as your website. This allows you to connect your print media to their website since all customers have to do to scan the added code.
Best Practices when using QR codes
No doubt, QR codes hold several benefits for you. However, to utilize QR codes to the fullest, you must know the best practices. Here are some to implement with your use of QR codes:
1. Add an appropriate CTA
Make sure to use QR codes with a CTA with it. Call-to-action is a small instruction that nudges the audience to take a specific action. This should point to your code and hint at the action associated with scanning it. Your CTA can be as simple as 'Scan here to view the website.'
2. Add a design to your QR Code
QR codes can be custom or conventional. A significant practice is for you to always design your QR code to ensure it stands out and quickly draws attention. Custom QR codes are great at getting that attention, giving you a higher chance of getting more scans.
3. Always test scan your QR Code
Before releasing your QR code to the public, it is always advisable to test and scan the code. This allows you to see how it performs and get an idea of users' experience.
4. Choose optimal formats for print and online
QR codes can be saved in different formats. You can have your code in multiple versions to suit specific needs. For instance, you need to utilize high-resolution formats such as SVG or PDF to use your QR code for print media or large posters and billboards. For online usage, you can rely on PNG formats to ensure your codes keep up the page load time.
Conclusion
QR codes are a thing to incorporate into your brand's marketing strategy. Adding them provides you with loads of benefits; creating them is simple with Pushbio. All it requires is a few clicks, and you are ready to go. You can also create multiple codes for different purposes.
That said, remember to implement the best practice tips shared above to help improve the results of your QR code usage. Also, ensure that each code aims to create value by leading to resourceful content, promo, or announcement with a few clicks.

Consolidate your online presence, boost engagement, and start growing your audience with a single link