Medium is the place for entrepreneurs, freelancers, and professionals looking to grow their audience. It's a great platform for promoting your brand, sharing your expertise, and getting in front of an engaged audience. But many find it hard to sell themselves there because they find the linking a little stressful. In this article, I'll answer the question: can you link to sites in medium bio?
Yes, you can link to sites on your medium bio. However, the number of links you can add to your bio is limited. This is not because medium doesn't allow more than one, but only a limited number of characters are available for your bio. You should not spend all of these characters on links; you want to say a little about yourself before asking them to read more.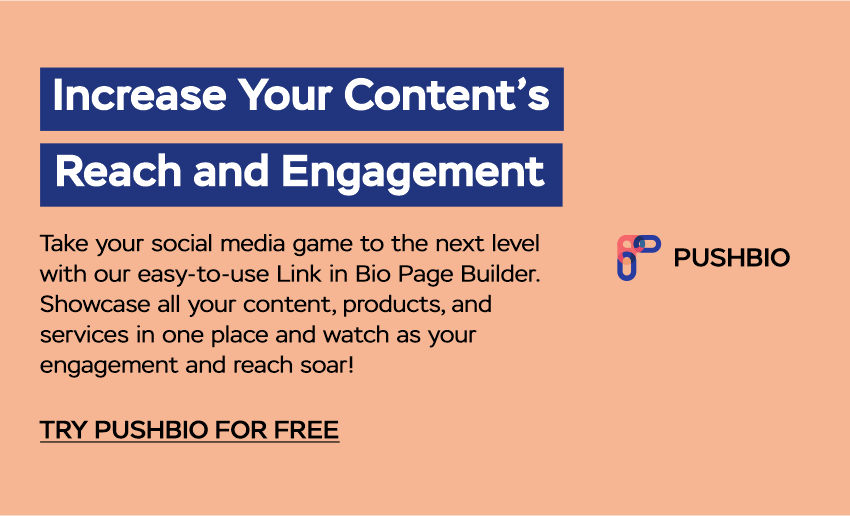 Before putting the links on your bio, you must first mention the best things that sell you. For example, if you are a writer with books on Amazon, you should mention on your bio that you're an author and have books for sale before linking to your Amazon page. 
Your chances for one link are good for you if you have a website or already have everything you want to show the world on one page. However, what can you do if you don't and need to link to more than one site?
Can you link to more than one site on medium?
Yes, you can. You can place a web link in your bio. This is a great way to promote your website or blog and encourage readers to check out more of your work.
In addition to your bio link, Medium also allows you to include footer information at the end of your articles. This can be a great way to share additional information about yourself or your work, and can even include links to your social media profiles or email services.
One thing you can do to allow you to post multiple links on your medium bio is to use a link in bio tool such as pushbio. This will allow you to link all your pages into one magic link. Pushbio allows you to create a custom micro landing page that tells visitors more about your business while presenting them with all your links in one place.
How to add link in medium bio
It is quite easy to add a link to your medium bio. All you have to do is to click on your profile page and click the edit button. This will take you to a box where you can edit your bio. you have limited space, so you should know how to maximize it.
Include whatever links you want in the bio, and save. Your Link should be set. However, if it does not work, look for typos in the link, or try to add https:// then save. Note that your link will only appear as plain text on the edit box. it won't be clickable until you save and return to your profile page.
Linking to your social media profiles on Medium is a great way to boost your signals, increase engagement and get more exposure.
Medium makes it easy to link to your social profiles by highlighting them in the header of your posts and including them in your bio. Plus, when someone clicks on one of these links, it opens up a new tab, which means they won't lose their place in your article.
Here's how you can add links to your social media profiles:
Go to Settings > Basic > Social Profiles
Once you're there, you'll see a list of all the social sites you have accounts with. You can choose which ones you want Medium to display in the header or bio by checking or unchecking the box next to each account name. If you don't want any of them displayed, simply leave all boxes unchecked and click Save Changes at the bottom of the page.
What you should not do when linking in medium bio
While medium allows you to link to most websites, the site does have some sensitive topics that they would not like to be linked on your bio.
Medium does not allow posts containing graphic images or any images containing explicit sexual content. So, naturally, you are not allowed to link to pornographic sites.
Also, medium frowns at promotional content or ads. If it becomes obvious that you're only using your medium content for promotional purposes, then your bio may be blocked.
Do not spam websites with links to your Medium Bio. This is a cardinal sin of the internet, so don't do it. Don't use "click here" or "more" as link text. It's non-descriptive and makes it look like you're trying to hide something from the reader by not telling them where they'll end up once they click on your link.
Don't create links that are unrelated to your story. This is an easy way to get flagged by Medium's moderators as spammy traffic generation tactics.
Don't create links that are only there to drive traffic but don't benefit the reader either: A link could be used for social proof, but not every single article should have one just because someone thinks it looks good on paper.
Can I add affiliate link to my Medium bio?
Yes, you can include an affiliate link to your Medium bio and articles. However, Medium mandates it that you disclose the affiliate promotion.
One of the key things to keep in mind is that Medium prohibits ads, promotion, and marketing in general. This means that you can't use the platform to promote your products or services in a direct or overt way. Similarly, Medium also prohibits spam, as well as paid, automatic, bulk, or non-genuine interactions.
However, it's worth noting that Medium does allow for some forms of indirect marketing. For example, authors are allowed to include a link in their bio that points to a website or mail platform where readers can potentially buy a book or service.
The important thing to keep in mind is that any marketing you do on Medium should be done in a way that is transparent and genuine. You shouldn't try to trick or deceive your readers, and you should always be upfront about your intentions.
Final Thoughts
You can link to your bio on medium and properly link on your medium stories if you do so in a way that benefits the reader. If you have written something useful and believe it could be helpful to others, link to it. This is one of the best ways to build credibility and authority as an author because people will see that you're keeping up with the latest trends or insights by sharing your own work with them.
Link to other people's work that is relevant to yours. For example, if you write about how awesome Jane Austen novels are and then later write about how much better they are than Charles Dickens novels, it would make sense for you to link back at least once so readers can learn more about Jane Austen from your previous article. It's like leaving breadcrumbs for people who want more information on particular topics; this makes them feel like there's always something new waiting for them when they return again later.

Consolidate your online presence, boost engagement, and start growing your audience with a single link