The internet has proven to be a very powerful marketing tool for both content creators and businesses. It allows for the creation of several pieces of content, which can then be shared to reach more audiences. However, keeping tabs on all your content and easily promoting all of them at once can be a challenge.
Fortunately, one simple solution to this challenge is for you to use bio link tools. Link-in-bio tools make it convenient and easy for you to house all your choice content in one location for your audience to view. This piece will take a close look at Pushbio vs. Tap Bio: which is better. While both platforms are similar in operations, there are some major differences to be aware of.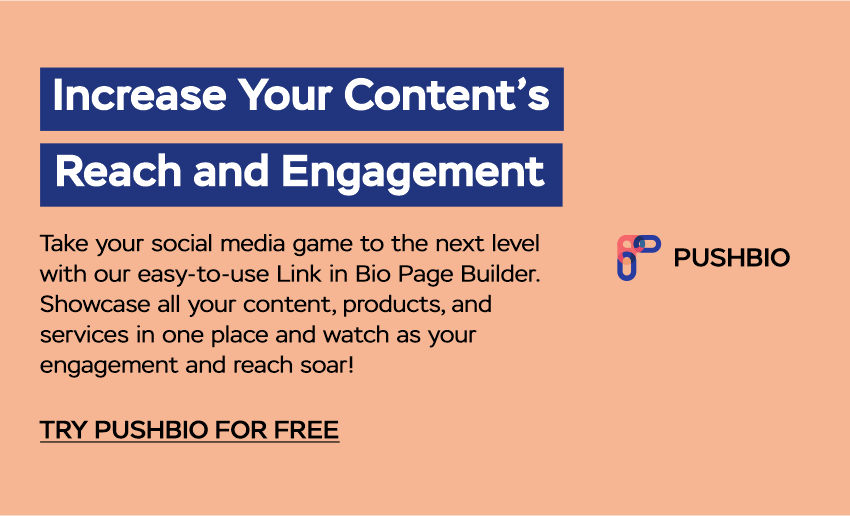 Pushbio vs. Tap Bio: Major Differences
Here is the major difference to note between these platforms:
1. Ease of use
Pushbio
It is very easy to set up a profile on the platform. Pushbio uses a drag and drop feature which ensures you have a seamless ride when creating your bio link pages. The features present are also intuitive enough for a newbie to use. In general, you will not require a long learning curve to become a master of this platform. Users can also easily navigate the site to configure their profile, add their contents and publish their landing pages.
Tap bio
Tap Bio was specifically built to aid Instagrammers in sharing multiple links to their profiles. The platform has seen considerable growth in its usage due to its simplicity and ease of use. The tap bio login is simple.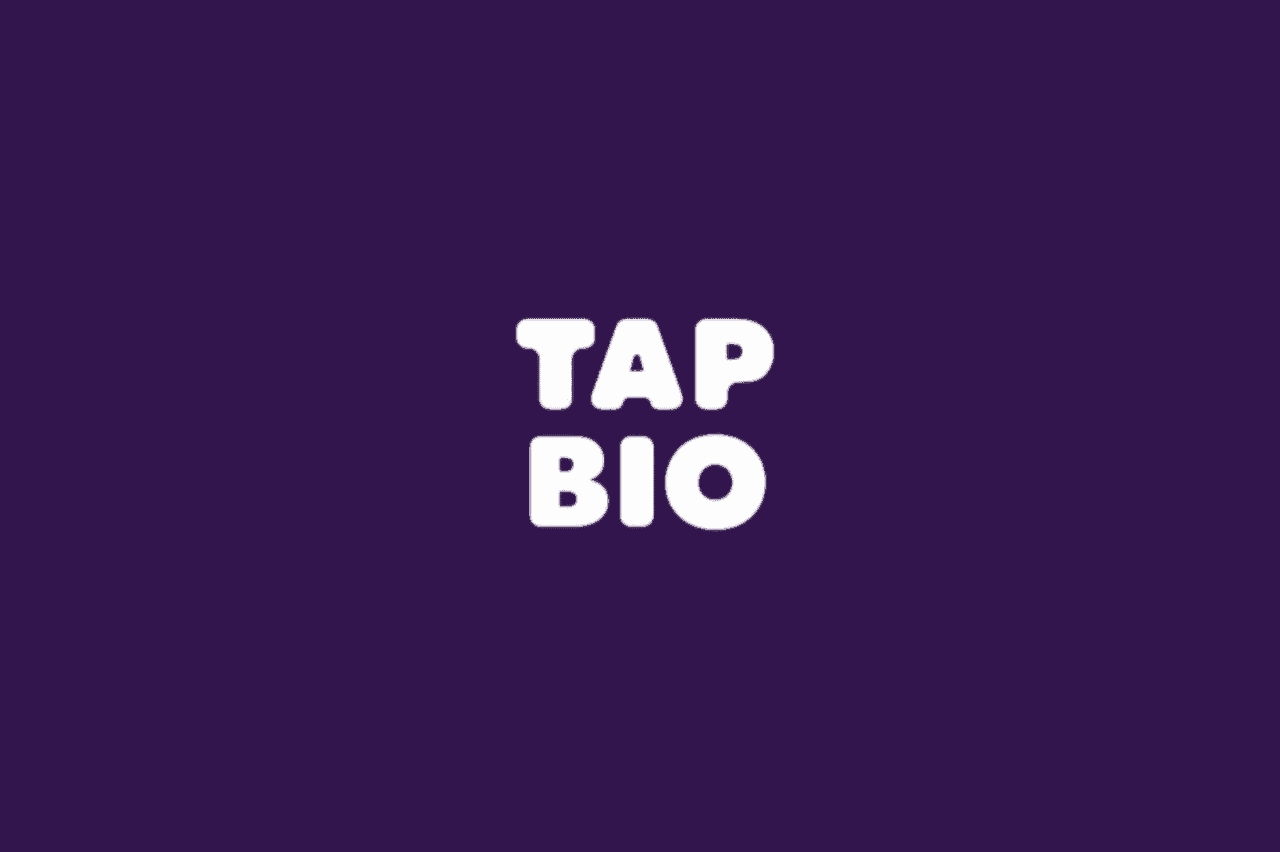 It comes with a premade design template called "Cards." These cards are all what a user needs to create awesome landing pages. Cards on Tap bio are web pages designed for specific purpose. Tapbio also uses a drag and drop feature and with lesser customization options, there is definitely no learning curve needed here.
2. Branding
Whether you're a small business, an author, or an entrepreneur, your website represents you and your brand. It's the first impression that people get when they Google you, and it must be professional, well-designed, and appealing.
Pushbio
Pushbio makes creating a professional-looking page for your brand easy. Not only does Pushbio offer an array of top-notch themes to choose from, but it also allows you to add your personal touches by uploading your favicon and changing the font size.
You can edit the general theme of your Bio link page by picking from the options available or simply opt to create your custom theme for more personalization. In addition, you can choose a background color and upload a video background or an external image.
Tap Bio
After adding cards to your Tap Bio page, you can edit each card's appearance in several ways. There is a color pallet that allows you to change the background color of a card. Also, you can use the background overlay as a second background color to blend seamlessly into your selected background color.
A worthy limitation of Tap Bio is that you only have one link layout in the form of cards. You also have a limitation on fonts.
3. Pricing
Pricing is often a major determinant in whether users choose one tool or another. And both Pushbio and Tap Bio provide different subscription options:
Pushbio
Pushbio offers both Free and Paid plans, which are customized to give users access to its features. You can decide which is best for you by checking out the features that come with each plan:
The Pushbio FREE plan is a great way to test out the platform. The free plan provides limited access to some of the essential features. It will give you a taste of what Pushbio has in store for you.
The PRO Plan on PushBio costs $4.99 per month, and there is a discount if you choose to pay annually. It comes with more features than the free plan, which makes it ideal for those who need a more robust system. This plan includes all of the benefits of the free plan but with additional features that make a significant difference when you're working with it daily.
The AGENCY plan enables you to get unlimited access to all Pushbio tools, features, and capabilities. It costs $19.99 per month. This plan is meant for businesses that need an extensive collection of powerful tools and features most especiall API access. If you are working in teams or your business is large-scale, this plan is best suited for you. The Agency plan has everything you need to work on your projects effectively without restrictions or limitations.
Tap Bio
Is tap bio free? Tap Bio provides users with three different levels of membership:
Basic membership is free and lets you create a single account and one additional card.
Silver membership costs $5/month or $36/year. It combines all the perks of the Basic subscription with add-ons. It gives you extra cards to work with, and you can also rely on its analytical stats.
Gold subscription costs $12/month or $96/year. It gives you access to the full functionalities of Tap Bio with an unlimited additional card. This is the only plan where you can remove the 'Friends of Tap Bio' card.
4. Features
Pushbio
Pushbio allows you to create custom domains for your business and brand. You can place a pixel on your link to collect visitors' data. You can also leverage Google Analytics through the Google Analytics Universal ID and the Google Analytics Measurement ID to help further keep tabs on important metrics.
Pushbio also lets you create Leaplink to send your audience to a specific URL of your choosing when they try to visit your bio link page. It has link-shortening functionalities to shrink the length of the strings of your links. On Pushbio, you can create links to files for easy access by those you share such links with.
VCards are another feature you can use to boost your brand visibility and maximize our use of the Pushbio platform. Also, Pushbio provides a simple interface that makes the process of creating QR codes easy and fun.
Tap Bio
In a way, Tap Bio is limited in the functionalities attached to its links. While Tap Bio supports the addition of unlimited links, the platform does not have any feature that allows users to organize links under groups.
You also cannot schedule links for publication later on. Also, links added to your cards can not vibrate or highlight in order to easily call the viewers' attention to it. Finally, you cannot export data on Tap Bio.
5. Safety and Security
Pushbio
Pushbio offers you several security features to protect you from phishing attacks and ensure your account is safe. Users can enable the anti-phishing code in their user profile. This allows you to validate the authenticity of every mail you get from the platform.
Another security feature on Pushbio is it's two-factor authentication process. This consists of a 6-digit code that changes each time you log in. In order to login, you have to enter the code as well as your password.
To protect visitors to your bio link page, you can also activate the Sensitive content lock feature. This ensures that sensitive, possible offensive or personal data are not viewed by the public. only visitors with your unlock code can gain access to the information behind a sensitive lock.
Tapbio
When compared in terms of security features with Pushbio, Tapbio comes out as a second. The platform lacks advances user protection feature like those you get on Pushbio. Additionally you can not turn on viewer sensitive data protection which is a big minus for Tapbio.
Pushbio vs. Tap Bio: Which should you choose?
When it comes down to picking which platform is best for you, it often comes down to what you need. One major difference is the features present. Pushbio gives you a rich assortment of features to meet more complex needs. On the other hand, Tap Bio comes with limited features to keep it as simple as possible.
Features such as the different links (priority links, leap links, schedule links, etc.) are a nice touch that paid users can enjoy. Another difference that is worth noting is in the design of your bio link page.
Pushbio has a vast template selection, button customization, and several fonts to pick from. All of these can help you change the feel and appearance of your page. As for Tap Bio, these customization features need to be present and, as such, lead to a limitation in the design you can create for your page.
Conclusion
Both Pushbio and Tap Bio allow you to connect your target audience with your content all under one roof. This means you can increase the visibility and reach of your content by promoting your bio link page. As stated above, if you want more features and design ability, then Pushbio is your choice. However, if you are more interested in simplicity and easier to use solutions, then consider Tap Bio.

Consolidate your online presence, boost engagement, and start growing your audience with a single link