With the continual rise in the influence and reach of Instagram, it's safe to say one can't joke with this powerful tool. Whether you are trying to drive sales and engagement or increase your customer base, you can do all by getting on it.
And one of the best ways to get more of the goodies above is to consciously nudge the audience to make one form of conversion or the other. Thankfully, you can receive emails and get more leads by simply adding your email in your Instagram bio.
Create your own free link in bio page
Ready to simplify your online presence?
With Pushbio, you can;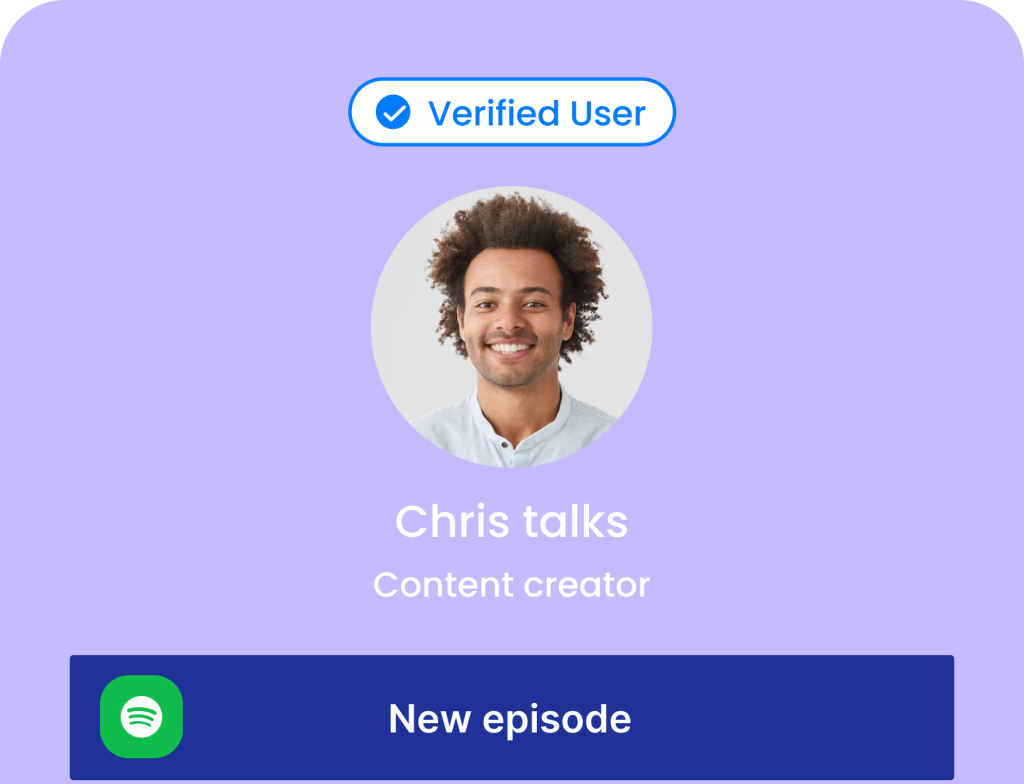 Create your own free link in bio page
Ready to simplify your online presence?
With Pushbio, you can;
While you can just write your email address directly as part of your bio description, it won't be clickable. this means followers will have to memorize your email before they can contact you.
However, there is another way of getting your email address into your Instagram bio. This feature lets your followers and prospective clients connect with you quickly on the platform via a dedicated button. I'll show you how to get it done in simple steps in this article.
No, you can't add an email button to all Instagram account types. This feature is only available for Instagram business or professional accounts. However, you can switch to a professional account if you wish to enjoy this feature.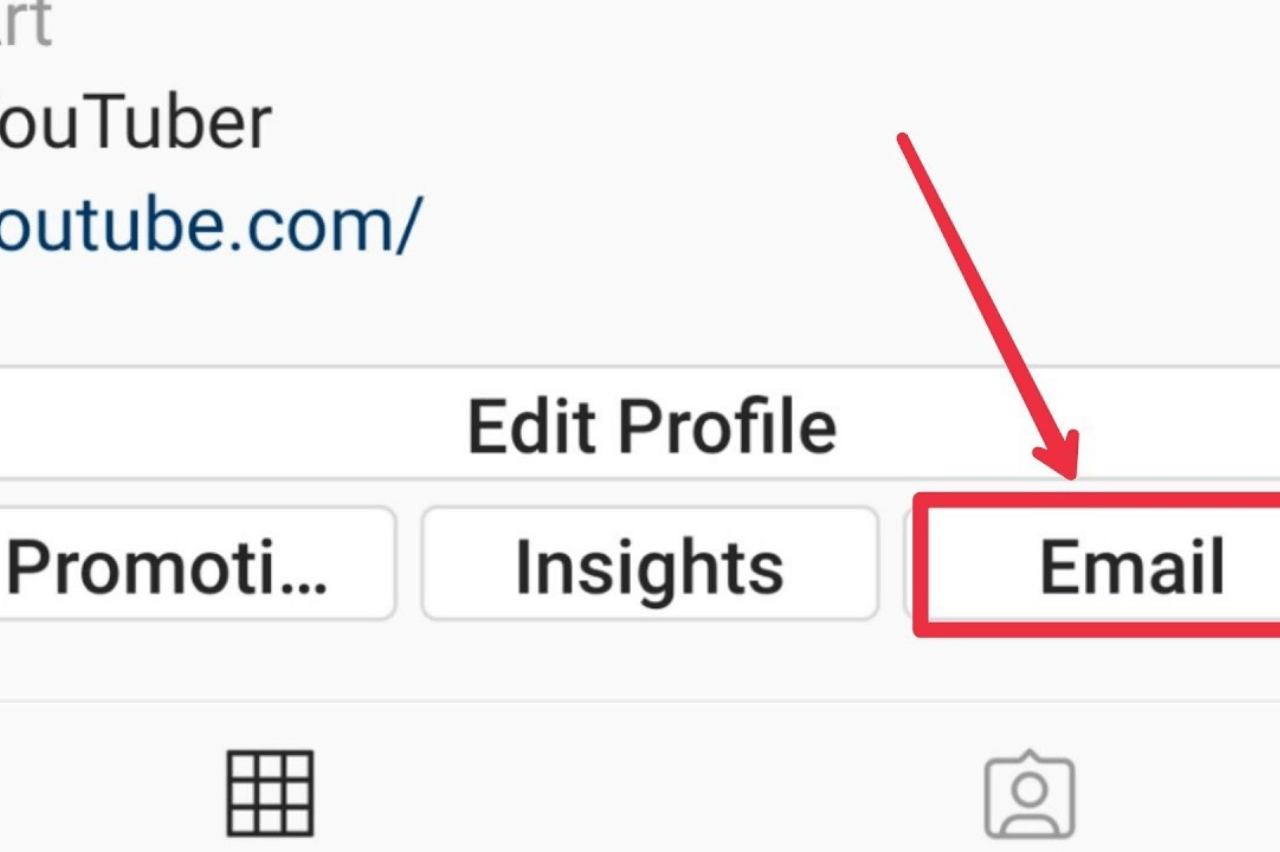 Instagram business profiles, by default, come with a Contact button feature. You can change this button into multiple calls to action buttons, such as "call," "email," and "contact." This gives you total control of the personalization of how your followers and prospective customers can interact with you.
Steps to Add Email Link in Instagram Business Bio
Suppose you wish to display an email button in your Instagram bio section. In that case, you must add your business email address to the Contact info section. Another thing to keep in mind is that you do not include details such as business addresses and business phone numbers in the fields provided for them.
This way, your button appears as an email instead of a Contact button. Follow these steps to add an email button:
Log in to your Instagram profile;
Click on the "Edit Profile" button;
Select the "Contact Options";
Input your preferred email address into the corresponding field;
Leave the phone number and physical address field empty;
Click on "Done" when you are through.
You can also remove your email button if you choose. There are two ways of going about this:
1. Deleting your email info
Taking this method helps you remove your email information from Instagram. This is simply a reverse of the addition process above. Here is what you have to do to remove your email button:
Navigate to your Instagram profile;
Click on the Edit Profile button;
Select the Contact Options;
Delete your previously inputted phone number;
Click on "Done," and your email button will no longer show on your profile.
2. Hiding your contact info
While the first option removes your email entirely from your profile, hiding your contact info provides a more flexible approach. This lets you quickly hide all of your contact options and not just your email. Follow these steps to utilize this method:
Go to your Instagram profile;
Click on the Edit Profile button;
Select the Profile Display option; Locate the Display Contact Info from the next screen. Toggle the switch in front of it to hide your contact details at any time.
Click on "Done" to save your changes.
You can change this at any time on your Instagram business profile by following the same process.
Asides from adding an email button to your Instagram bio, you can also change your contact button to a Call button. This is especially handy if your business requires immediate dialogue with clients. This can help you transact faster and answer queries in no time.
To add a call button to your profile, you only need to fill in the call field of your contact info section. Here is how to add a call button to your account:
Navigate to your Instagram profile;
Click on the Edit Profile button;
Select the Contact Options;
Input your phone number while leaving the email and physical address options blank;
Click on "Done" to save your changes.
Adding an email button to your Instagram profile is the first step. You also must consciously point visitors in its direction if you wish to make the most of its presence. A simple direction telling the audience to click on your email to contact you will do the trick.
However, if you are unsure if this holds any benefit for you, here are a few points to clear up your doubt:
1. It helps optimize your business operation
Not every business has a physical address, nor will calls suit its functionality. If email works best for your business, you can create an Instagram email button specifically for this purpose. Now, your customers can click on your email button from the Instagram app and leave you a mail. You can also respond to each client's request in a more personalized way without causing disruptions, as you would have with calls.
2. Easy to locate
The email button is added just below your bio section. This means it's visible enough and will often require no further action to help the audience connect with you. It also explains the type of action a customer is expected to perform. This increases your chances of getting the much-needed conversion if the audience already knows what's expected of them.
3. Serve as lead generation and nurturing means
Using an email button can help keep records of clients contacting you. This can be handy if you wish to perform re-targeting. You can even use the collected emails to build an efficient email list to upsell later your services, promotions, discounts, and offers.
Conclusion
Including an email button on your Instagram profile holds several benefits for your business and presence on the platform. It provides clear guidance to the audience on what action you expect them to take. Also, you get to run your business smoothly.

Consolidate your online presence, boost engagement, and start growing your audience with a single link