Instagram is a good place to promote your business due to a large number of audiences and low cost. What this means is that you can use Instagram to get customers, engage them, and direct them to your business website for business transactions. Lately, we have been receiving queries like "How do I start an Instagram business account?" from our users and we thought it is worth sharing the steps to get you started.
Similarly, some people come to Instagram to search for things they need, such as personal and household products, business opportunity, and lots more. Statistically, about 60% of people claim to find new products on Instagram, while about 80% of people spend time watching videos on Instagram. With this, you can see the importance of promoting your business on social media such as Instagram.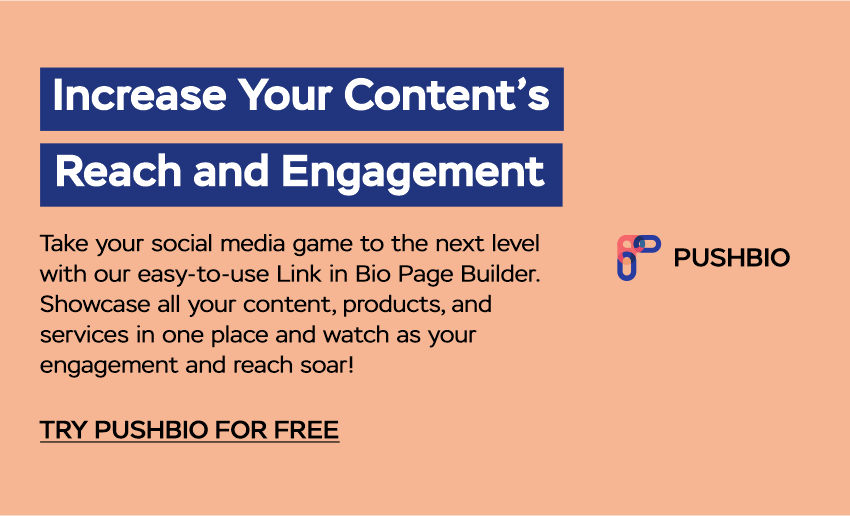 Promoting my business on Instagram, how do I even go about this? Could this be the question that has been running through your mind? Well, that's not a big deal. For you to start using Instagram for the promotion of your brand, you must have a business account on the Instagram platform. Well, in case you may be wondering how to go about that, trust me, it is not a difficult thing to do. As a matter of fact, it's quite quick and easy to do.
Like you already know, when you set up an Instagram Business account, it will gives your followers or prospective customers more information about your brand, products, and services. So, let's get to the business of this article.
How to Set up an Instagram Business Account
Before we start, it is important to note that for you to set up a business account, you must have a Facebook account. Yes, this is very important since you won't be able to complete the steps in creating an Instagram business account if you don't have a Facebook account. In case you may be wondering why such stiff rules, the simple answer is to enable you to enjoy the full benefits of using an Instagram business account.
In case you don't have a Facebook business account, follow the steps below to create one for yourself.
 Select Create Account.
Enter your name and confirm your identity with Facebook login credentials.
Follow the instruction to create your business account.
Now that you have your Facebook account, you are ready to set up an Instagram account for your business.
Here is the Step-wise Guide on How To Start an Instagram Business Account
1. Download Instagram App
Whichever device you are using, you can download the Instagram app on an Android device from Google Play store (Download Instagram App on Play Store), and iOS device from the App Store or Windows Phone from the Windows Phone Store. When you finish downloading the App, install and enable it, then tap to open.
Note that Instagram App works well on mobile devices, and it's easy to post photos, videos, and other content using a mobile device. However, you can use your web browser on a desktop, but some mobile features will not display. Well, you'll need some plug-ins for the Instagram app to work properly on your desktop. (You can refer to this guide on posting to Instagram from PC)
2. Create an Account using an Email address
There are two ways to create your account. When you launch the app, you can create your account using either of these ways
First Option: As a Facebook user with an active Facebook account, log in with the same information, and add your account to Instagram.
Second Option: Sign up with your Phone number or Email address, and enter a username for your account.
This looks simple to do, right? However, do endeavor to use a business Email address so that contacts may be able to find you easily using the "Find Friends" feature. Obviously, you will agree with me that when you use personal Email, it may mislead people to another page instead of your business page.
3. Set up a Business Profile
After creating an Instagram account, by default, you are starting with a personal profile. For you to use Instagram for business, you must switch to a business account. 
To do this, follow these steps
Scroll to the profile icon and click the profile icon at the bottom right of the screen.
Go to the Setting menu. (The setting menu appears as a gear in iOS devices or as a vertical ellipsis in Android devices).
Scroll down on the next page until you see "Switch to the business profile."
Click on it until there is a prompt that gets you to connect to Facebook appears.
Click the "Choose page" and set the page to "public." Then, tap 'ok.' Note that Instagram will ask you for permission to manage your Facebook pages. Read through the list of Facebook business pages you have created, and select the one you need. Then tap "Next." If you only authorized users, you will not see this page. Only the admin on the account can complete this stage.
4. Complete your Profile Set up
When you create a business account, you can add relevant business information like business address, phone number, and opening hours. In case you find some information that is auto-filled, don't be scared because they are generated from your Facebook account. See why it was necessary to create a Facebook business account first?
Also Read: How to Write the Best Bio for Instagram Business Account
To continue, you need to fill in some basic information on the contact space before proceeding to another page. Tap "Done" to move to your profile. There will be a new graph icon that will appear at the top of the Instagram app; this is called the Insight page. It is for you to use it and keep track of engagement and promotions. 
5. Find Facebook Contacts and Friends
This next step requires that you find people to follow through Facebook and in your contact list. Skip the place for now because it is best to complete your account and set up a photo before you start following people.
Remember, some people don't like accepting followers with a blank profile photo. There is provision by Instagram for you to find a friend whenever you want from your page setting. Skipping this page is not a big deal; you can easily go back to it later.
6. Setting up of Profile Photo
The choice of a Profile photo for your Instagram business account is very important. Your profile photo should be something that depicts your brand. Alternatively, use your logo, but if you don't have a logo, use a photo that will promote your brand on Instagram. Do not forget; this is your Instagram business account; don't mistake it for a personal account. There should be a sense of professionalism, so it is important to avoid selfies or general pictures.
When you click "Add a photo," there will be photo import options that will display. You may import from Twitter if you have a Twitter business account. But do not import from Facebook; it will import from your account.
Once you upload your profile photo, you will be asked if you want to save your info. This will aid in future logins; you can click save or tap "skip" again. A page will appear that suggests accounts to follow. Do not follow any of them if they do not suit your business strategy. Tap "Done" at the top right corner to move to the next step.
7. Complete Profile Setup
Click on the profile button on the right corner of your account. Click the "Edit Your Profile" button and fill your basic information and address. You can as well Write a brief description of your brand, product, and services in the space provided. You are also allowed to add a link here; remember, this is the only place you can add a clickable link that can direct people to your website.
It is important to maximize the space on your bio because visitors and prospective followers will first check your Instagram bio to know the type of brand you are promoting, how they can follow you, and a possible link they can click to view your website and other platforms. Remember that the URL that you put in your profile can lead them to wherever you want them to go when they click it.
You can check our tips on how to optimize Instagram business bio
Your description should be in a summary form, and able to entice your prospective clients to click the follow button.
8. The Business Part
Tap "Try Instagram for Business Tools" and use the self-guided steps as an aide to instruct you to complete your business profile. There is a walkthrough from Instagram here that can help you to start with their business tools. Click on the link to see more from Instagram, and then link your Facebook page to the account.
9. Post, Write Captions and Use Hashtags
It is good to have nice photos and videos before you begin to post. There are flashy and eye-catching photos out there on Instagram. Look for nice photos that will promote your brand and post them with your account. People don't follow an account that has nothing to offer.
Post good content that will engage anyone that follows you. When your followers see updates from you, they will like to check your page and find out for themselves what the latest is.
Let your caption be brief; use appropriate hashtags that will portray the good image of the business to your followers or visitors to your page. Use hashtags in a joking way such as #love, #happy, and another thing you feel is good for your Instagram business account.
10. Get Social on Instagram
After you have posted a couple of posts, start following people, and get connected with others. Go to your profile page where you will see two options under "Follow People." Click either contacts or Facebook friends. The Facebook option will connect with friends from Facebook, while the contacts will connect friends from your phone.
Conclusion
There are so many benefits you will stand to gain from opening a business account. This is because there are some features in the business account that are not there in a normal account.
So, if you wish to enjoy the business part of an Instagram account, the above steps will guide you to open your Instagram business account without hassles. Are you still waiting? Go get an Instagram business account to help your business grow to attain its full potentials.

Consolidate your online presence, boost engagement, and start growing your audience with a single link