If you wish to increase brand awareness and drive your business, then getting Instagram is undoubtedly a must. While this is true, you also have to worry about creating regular, rich, valuable content to engage your audience and gain new ones. Content creation for your Instagram account is where the bulk of the work lies. It can be tedious and expensive to consistently churn out high-quality content essential for long-term results.
Thankfully, this is where knowing how to share a post on your Instagram feed can be a friendly and economically safer option.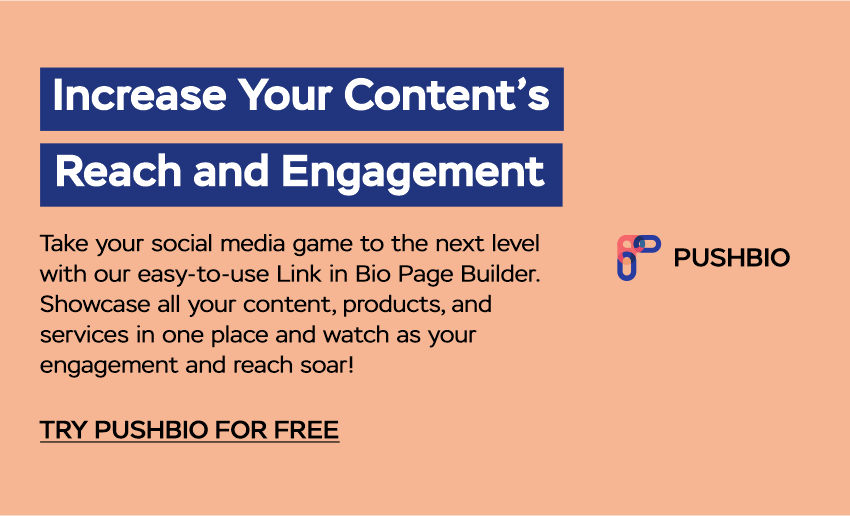 1. Using Instagram's "Add to Story" feature
This is one of the fastest and easiest means of sharing a post on Instagram to your feed.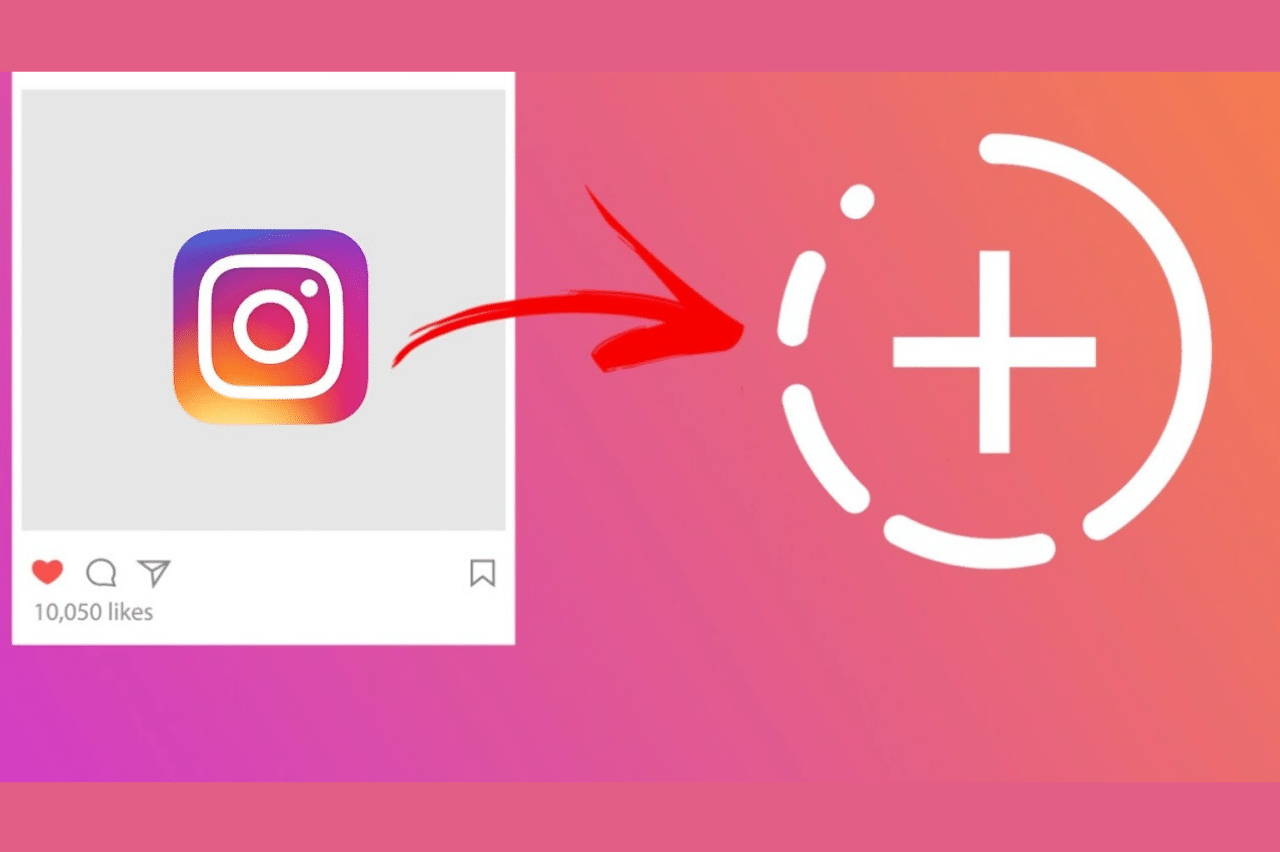 It doesn't require the use of any third-party applications and can be done directly from the Instagram app:
After locating the post, you want to share, click on the paper plane icon at the bottom of the post;
Select the "Add post to your story" option from the list displayed;
You can edit the draft post by adding stickers or text to it. The icons located at the top can help you modify the text, color, stickers, and other animations.
When you are done, click on "Your Story" in the bottom left corner.
Alternatively, you can also click on "close friends" in the right, bottom corner. Do this if you want a select group to view your Story.
Next, click on the "Share" button to repost the image to your Instagram Story.
2. Share on Instagram using a Screenshot
One way to share content from other sources on Instagram is to take a screenshot and repost it on your feed. This is simple and can be completed in a few steps:
Take a screenshot of the post you wish to share. How you do this will be dependent on your device type;
Once your screenshot is ready, click on the "new post button" represented by a "plus sign inside a square" in the top right of your Instagram screen;
Select "Post" from the option and click on your screenshot;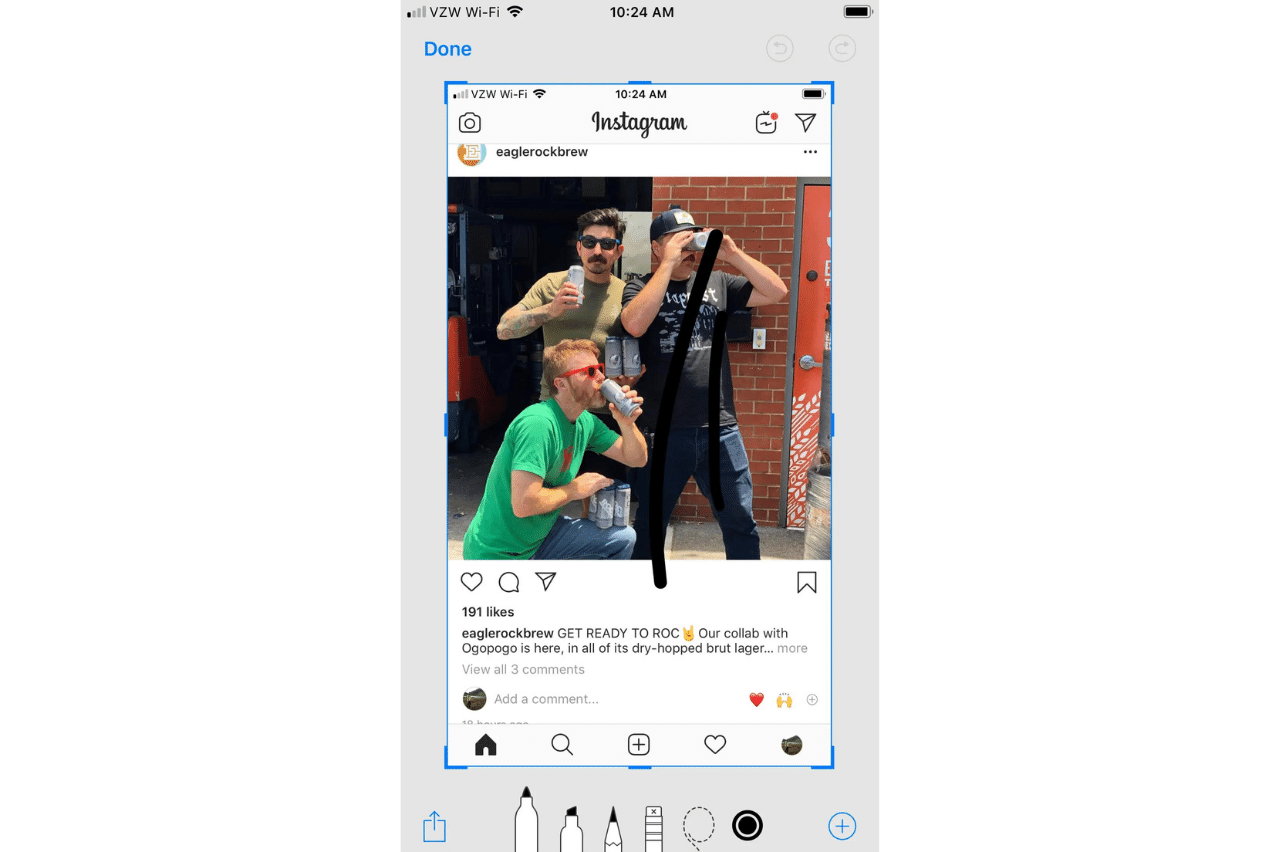 You will also have to perform some form of resizing. This is because your device will capture your entire screen. You can crop your screenshot from the Instagram app to display just the image you want to share;
Once done with resizing, click on "Next" in the top-right of your screen;
From here, you can edit and add filters as you wish;
Also, it's best to always include a citation. This lets you give credit to the original owner of the content. Do this by tagging the username of the owner;
The final step is for you to add a caption to your post. Do this by previewing your post and filling in the field marked caption. You can also choose to tag people and organizations and add a location.
When done, click on "Share" at the top right corner, and your post will be live.
One downside to using screenshots to share content from other sources on Instagram is that your phone model's resolution limits it. This will significantly impact the quality of your post, especially to an audience using a superior model with higher resolution.
3. Using Instagram reposting apps
If you don't favor the screenshot method or feel it won't give you the best results, you can rely on third-party apps. Thankfully, there are a large number of third-party apps that will allow you to share content from other sources on Instagram to your feed.
These apps often differ in how they work, but for the most part, they allow you to integrate with Instagram directly. This will enable you to share content from other Instagram users from your mobile device. In the end, you will have to study each app to achieve the best results. You can download these apps from respective play stores.
4. Repost from Story to Story
If you fancy a content on someone's Story, you can also share that content with your own Story. You can do this directly on the Instagram app, and here is how to do it:
If you are mentioned in the Story, then it will appear in your DM.
Click on the Add this to Your Story prompt. This will only appear on Stories that can be shared;
This will redirect you to the Story creation screen;
Make your edits by resizing the Story and adding items to the background;
Choose who can see your Story;
When done, publish your Story to go live.
5. Repurposing Instagram Story to feed
Suppose you have an Instagram Story that is driving loads of traction. In that case, you can add it to your feed without starting the adding process manually. All you have to do is to repurpose your Instagram Story into a feed post. You can do this for both current and archived stories:
Open the Instagram Story you want to post;
Click on "Share as Post…"
This redirects to the screen where you can start a new post;
Follow the process for adding a new post, and your Story will be live on your feed.
6. Sharing a Reel to your Feed
You can also share reels from other users to your Instagram feed. There are two ways of going about this:
By screen recording
Start by Screen recording the Reel;
This will capture all of your screen, so you have to crop out the rest of your screen in your camera roll;
After screen recording, you can tap on "New Post" and select "Reel" from the options;
You can also trim, edit, and add filters as you wish;
Ensure to give credit to the original owner of the content in your caption;
Finally, Click on Share to get your content live.
Without screen recording
An alternative way of sharing reels on your feed is to do so without using screen recording. This option involves using third-party apps that let you download video content from Instagram. All you have to do is copy the URL of the Reel by tapping on the "⁝" on the Reel and selecting "Copy link" from the option.
You then paste the link into your third-party app and follow the instructions to download. After this, you can create a new post on Instagram, and the Reel will be in your camera roll.
ALSO READ: Best Tools and Guide on How To Add More Links On Instagram
Tips for Making the Most of Your Sharing Efforts
While sharing a post on Instagram to your feed can help you with the time, money, and effort of getting content, it should never be abused. For these reasons, it's best to keep these practices in mind:
1. Always ask for permission and give credit
To avoid violating the ownership status of other people's content, the Instagram policy explicitly states that "the original photographer owns the rights to the photo." This means if you wish to use an image on the platform, you have to seek the consent and permission of the owner.
If you fail to do this, you are violating the said policy, and the original owner can file an intellectual property violation suit against you. The penalty for this often varies but can result in the deletion of the violating post or an outright ban of your account (repeat offenses).
You can seek permission by asking in a comment under the post you wish to share or by sending a direct message to the owner. Don't also forget to credit the actual owner in your post.
2. Keep edits to the minimum
While you might be tempted to over-edit your post, take caution. It's best to keep all your edits to the barest, which means you should keep modifications at a minimum. Don't over-crop or use filters that tend to alter the image from the real one. Also, you might want to consider retaining some of the original captions if it resonates with your brand.
3. Don't just use shared content on your profile
As much as sharing other content is fast, easy, and cost-effective, avoid overdoing it. You want to establish traction with your audience by making them relate to your content. You still have to put in the effort to create fresh and new content that is unique and valuable.
Whether you like it or not, Instagram still favors original content that is true to your brand's services. Too much-shared content on your feed will portray you as merely a repost account. A rule of thumb is to ensure that a large chunk of your shared content is user-generated.
Benefits of Sharing a Post on Instagram to Your Feed
Learning how to share a post on Instagram to my feed holds several benefits for a presence on the platform. Here are some of you might not be aware of:
1. It saves you time, effort, and money
To maintain the consistency of regularly posting content to your feed, you need to dedicate an appreciable amount of time, effort, and resources. At the very least, you might need to post up to 4 high-quality social content per week. You can rely on sharing posts from other accounts to cut through this. This ensures you have in-depth resources of content to keep up with demand.
2. Let you showcase user-generated contents
Sharing posts is one of the easiest ways to use user-generated content on Instagram. User-generated content resonates well with other audiences since the owner of the content is creating it for free. Also, it shows satisfaction, and other users tend to trust these forms of content more than conventional advertisements.
3. Drive your conversion higher
Sharing these contents helps you highlight brand endorsements from your customers, brand loyalists, and employees. UGC is typically considered more trustworthy since a consumer isn't gaining anything by promoting your product or service. This can help you drive up sales, reach, awareness and engagements.
How to Prevent Others from Sharing Your Story on Instagram
Not everyone wants their content to be shared by others. If you have a public account on Instagram, you can prevent others from sharing your posts. To stop allowing others to re-share your posts, follow these steps:
Tap on your profile picture in the bottom right to go to your profile;
Next, click on "⁝" in the top right, then tap on Settings;
Click on the Privacy option and tap Story;
Click on the toggle button next to the Allow sharing story to turn it off.
Conclusion
It's possible to share a post on Instagram with your feed if you follow any of the steps highlighted above. However, keep in mind to always give credit to the person who initially made the post you are sharing. This ensures you are not breaking any copyright infringement laws.
Sharing Instagram posts to feed can keep your audience engaged while reducing the work needed to create content. It should be used sparingly and majorly to share user-generated content.

Consolidate your online presence, boost engagement, and start growing your audience with a single link