Adding a link to your social media bio can extend your reach on such a platform. But with many social networks limiting you to just one link in your bio section, the need for creativity arises. This is even more important if you are a content creator, an e-commerce business, or anyone serious about their social presence.
This is where link-in-bio tools come into the fray. These tools help you get around the limitations set by most social media platforms. And with so many tools, picking one often comes down to budget. This throws up the question; is Tap bio free?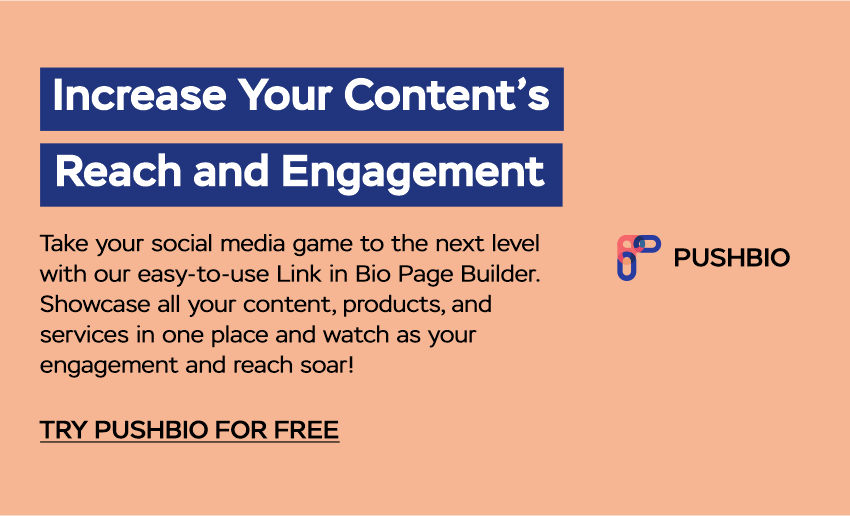 Tap bio is a tiered paid link-in-bio tool that lets you create awesome landing pages that house your links and other content. While tap bio is a paid service, it has a free account option that lets you use its service, although with limited features available.
What is Tap bio?
Tap Bio allows you to create personalized, branded landing pages or mini websites. These landing pages can then be filled with multiple links you wish to share with your audience. Tap Bio offers a workaround that doesn't cost much money and time to set up.
You can rely on its user-friendly interface, which ensures creating a landing page is accessible while also being responsive to mobile users. Asides from links, you can also use them to promote images, videos, and other social profiles.
Tap bio pricing plan
On Tap Bio, you can try out its premium version for seven days. This allows you to get a feel of the platform and all the features present on it. After this, you can choose any of its paid subscription plans.
1. Free plan
You can also use Tab bio for free if you are not interested in a paid plan. It has a "forever free" option that gives you limited feature access. You won't need to pay until you upgrade to a higher plan. Here is what you should expect from the free plan on Tap bio:
Profile card: Yes
Additional card: one additional card
Statistics: not available
IG accounts: one
Remove friends of tap bio card: No, you can't
Price monthly: $0
Price yearly: $0
This option might be the best if you don't need much from your link-in-bio tool. The free option is a lifetime membership which is great for continuous use.
2. Silver plan
You can upgrade your free account to a Silver plan if you need more from Tap bio. This gives you additional features like connecting to more than one Instagram account. It also gives access to the analytics tool, which tracks the progress and performance of your Tap Bio cards:
Profile card: Yes
Additional card: 3
Stats: Yes
IG accounts: 1
Remove friends of tap bio card: No
Price monthly: $5
Price yearly: $36
3. Gold plan
If you feel the Silver plan isn't enough for you or need more, the Gold plan might be right. The Gold plan gives you unlimited cards, which is excellent for showcasing more and more content to your audience. Here is what you get:
Profile card: Yes
Additional card: infinite cards
Stats: Yes
IG accounts: 3
Remove friends of tap bio card: Yes
Price monthly: $12
Price yearly: $96
How do you use Tap bio?
Using Tap bio is easy. And the first step is for you to sign up for an account. The sign-up process is equally easy, as you only need a username and a valid email address.
Remember that the username you provide during registration will be used as your Tap Bio link. If you use "Pushbio" as your username, then your Tap Bio link will be tap.bio/@pushbio.
Editing your profile
After registration and validation of your account, you can complete your profile. The profile card introduces you and explains what you or your brand represents. It features your profile photo, an extended bio, and links to your website and other social accounts. You can also enable Facebook pixel tracking and add your GA code.
After filling out your profile, you can always change your profile card. To do this, click on the EDIT CARD on your screen. Alternatively, you can click on the TAP BIO button, which gives you a drop-down menu from where you can click EDIT PROFILE.
1. Adding a card
The next step is to add Tap bio cards to your page. This is simple to do, as it will depend on the selected card type.
Tap bio has a series of cards available to you, and you can choose from one of the following:
Simple: you can use this card to promote a single call to action
Links: this allows you to compile multiple links on one card. The links are clickable to users and can help you drive traffic to any page you wish.
Instagram Links: this card will display posts with links to an audience. However, you will need to authorize this by linking your Instagram account to your Tap bio account. After adding several IG posts, you can change the layout by clicking on the cog icon on the card.
Email Collection: with this card, you can gather email addresses from your audience. After clicking on the email card, you must select your email service and authorize your account. The best part of using this card is that Tap bio will guide how to design your background and CTA for your newsletter.
Twitter: Display your Twitter posts with links
YouTube: Lets you share YouTube videos directly from your channel. You must provide a YouTube username, channel ID, or video ID.
To add a card, click on the plus button at the top right of the profile card. You can also change the background image for any cards you create. Do this by clicking the landscape button at the top of the card.
Once you are done editing your card, it's time to publish it so your audience can view it. To make a card visible, click the eye icon at the top of the card.
2. Reordering and viewing card stats
You can also choose to rearrange the order in which your cards appear. To do this:
Click your avatar at the top right;
Select Your Cards from the options;
Your cards are displayed in a list format from where you can drag and drop to switch the order of appearance.
You can also view your Tap bio analytics by clicking on the bar chart icon between the eye and Edit Card buttons.
3. Updating your settings
If you wish to update or change your Tap bio settings, head to the Settings page. This page allows you to switch between accounts if you are on a paid subscription. You can also specify which users can access your account by entering email addresses and setting account notifications.
You can also edit your profile and change your username from the settings page. Additionally, you can also see the Billing section on the settings page if you wish to upgrade your plan to a higher one.
What we love about Tap bio
Now that you know how to use Tap bio, here are some of the benefits it holds for you and your online presence:
1. Powerful link-in-bio tool
Tap bio provides a simple solution against any hurdle of content visibility. You can add several cards to denote your presence online. It can also help you drive traffic to the links that matter.
Also, you can leverage its unique approach of multiple pages to create micro websites optimized for mobile users. This further increases your visibility and conversion. Its analytical data is also comprehensive, and you can review them to help make better decisions in the future.
2. Pocket-friendly price
Tap Bio offers you a flexible subscription plan that is easy on the pocket. Even if you are on a budget, you will surely get a plan that works for you. This means getting past the one link in the bio of many social media platforms is now cheap and reliable. Also, its free plans ensure you can test its service to the maximum before deciding to go for a paid plan.
3. Ease of use
A link-in-bio tool that is easy to use is worth it, and Tab bio falls in this category. It doesn't require any previous knowledge or technical skills to use. You can easily register on the platform and quickly start creating landing pages with its cards. At most, it's only going to take you a couple of minutes to create a page and launch successfully.
What we dislike about Tap bio
While Tap bio sounds awesome and all-powerful, it has its shortcomings. Here are some to be aware of before using the platform:
1. Absence of preloaded templates
While Tap bio gives you access to cards to create your pages quickly, it lacks the presence of templates. You will have to design your cards from scratch without much help.
To compensate for this, the tool uses an easy-to-use editor. Even at that, it still doesn't beat what you get on link-in-bio tools like Pushbio, which have preloaded templates to aid your page creation.
2. Difficulty removing the "Friends of Tap Bio" branding Card
The Friends of Tap Bio card permanently appears on your page if you use the free or silver plan. This isn't great for personal branding and leaves you with less room to design your page as you want. The only way to remove this is by upgrading to a Gold plan subscription.
Top 3 alternatives to consider
While Tap bio gives you access to a considerable amount of useful features, there are other link-in-bio services that gives more. Here are some of the best to use in place of Tap bio:
1. Pushbio
Free: $0.
PRO: $9.99 per month.
AGENCY: $20 per month.
When it comes to picking the best alternative for Tap bio, look no further than Pushbio. This impressive link-in-bio tool comes loaded with an assortment of features which are most certainly helpful.
Unlike many of the tools in its category, Pushbio allows users to use custom domain in their links; this alone stands it out from the pack. With this, you can easily customize and own your bio link which aids in easy brand recognition by the audience.
You can also create bio link pages, QR Codes, VCard Links, and many others with its intuitive user-friendly interface. Keep tracks of important metrics by leveraging on its tracking pixels and google analytics integration with your bio link page.
Content creators who monetize their contents can also receive payment from up to five different payment processors including cryptocurrencies. Sellers also can utilize this feature while celebrities can also receive donations. To top the cherry, you can also make money from your effort at promoting Pushbio. The platform has an affiliate program that is open to even free users.
2. Linktree
Free: $0.
Starter: $5 per month or $48 per year.
Pro: $9 per month or $90 per year.
Premium: $24 per month or $234 per year.
Linktree is a bio link page tool that allows you to create a list of links for all your various contents. You can add social media buttons to the links, as well as share multiple links on social media platforms at once.
You can also customize your landing pages in various ways, depending on your subscription plan. It allows you to play around with fonts, add animated backgrounds, highlight important links and even schedule new links to go live.
3. ContactInBio
Starter: Free.
Business: $7/month.
Agency: $28/month.
If you are in search of Tap bio alternative, then ContactInBio should be on your radar. It helps you create your own bio link which you can then use to promote yourself on social media and other websites.
ContactInBio allow you to embed payment forms, music services, social media posts, and a host of other cool features. With ContactInBio you can also leverage on messenger smart links feature to help you create direct links to messaging platforms. Combine this with native integration with Google Analytics and Facebook Pixel to help you track your visitor demographics and run retargeting ads.
Conclusion
Make no mistake; Tap bio isn't free. You must upgrade to a paid plan to get more from the service. However, its free version provides access to basic features that can still serve a purpose. Also, using Tap bio is very easy; the platform is straightforward. And you don't need any technical skills to set up your landing pages in no time.

Consolidate your online presence, boost engagement, and start growing your audience with a single link