Crafting an Instagram bio that resonates with your target audience and captures your identity has become an art form. Regardless of your reason for being on the platform, the right combination of words and aesthetics can make all the difference.
This article delves into Instagram bios, presenting a curated collection of 250 aesthetic bio ideas that seamlessly blend creativity and convenience. From minimalist expressions that speak volumes to inspirational mantras that uplift spirits, from bios tailored to your creative pursuits to those reflecting your wanderlust heart, we've got it all covered.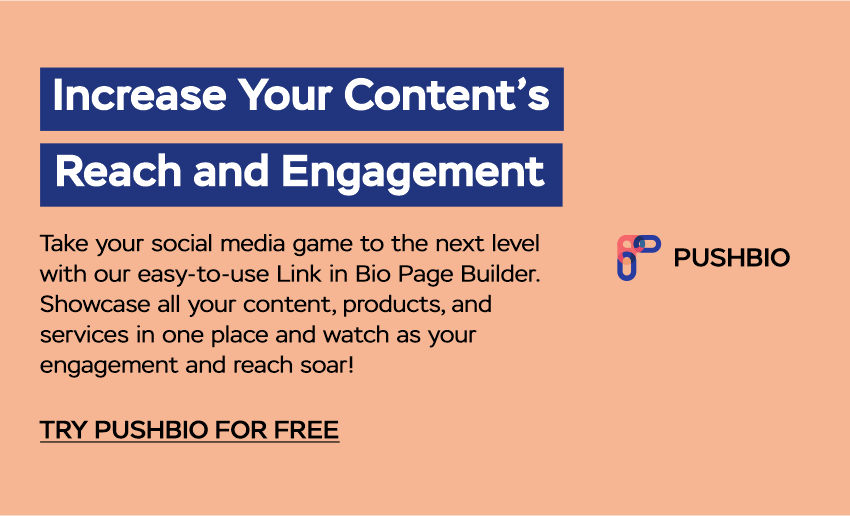 250 Aesthetic Instagram bio you can copy and paste
if you wish to attain Instagram bio perfection, then your industry's significance cannot be overstated. Your bio is your digital introduction; tailoring it to your industry or niche can elevate your Instagram game. Your bio needs to attract the people your account is meant for and create a connection with them.
To achieve this, your bio should speak directly to your intended audience. It should encapsulates your persona, passions, and pursuits concisely yet compellingly. Below, we present Instagram bio ideas that serve as a blueprint for infusing your personality, hobbies, and interests into your Instagram bio:
Fashion and Style
This niche covers everything from outfit inspiration to fashion trends, clothing hauls, and styling tips:
🌟 Curating Chic Chronicles. Unveiling timeless trends and runway whispers. #FashionVoyage 

🌿 Sustainable Vogue Enthusiast | Embrace the eco-glam revolution for a greener runway.

🌈 Couture Chameleon. Morphing through colors and textures, one ensemble at a time.

Daring to Define Elegance| Discover a symphony of styles that dance to their rhythm. 💃

🌺 Vintage Whisperer. Breathing life into forgotten stories through timeless threads.

Delving into the annals of style evolution | Let's explore the threads that weave our fashionable narratives.

🌟 Haute Couture Nomad. Capturing global glamor and weaving it into my tapestry.

🌙 Ethereal Elegance Dreamer. Drifting through a world of lace and silk, where every outfit tells a celestial story.

Sartorial Storyteller 📖Weaving outfits like chapters narrating a different style. Join the narrative.

Effortless Ensemble Artistry 🎨 Painting my world with fabrics, hues, and confidence.
Fitness and Wellness
Fitness enthusiasts share workout routines, healthy recipes, transformation journeys, and wellness advice:
🏋️‍♀️ Sculpting Strong Souls. Empowering mind and body through sweat and serenity.

Wellness Alchemist 🍏Mixing mindful movement to create a potion of vitality. Sip from the cup of wellness with me.🌿

🌈 Radiating Positivity, Inside Out 🌞Unveiling the path to holistic Health through workouts. Let's glow together!

Evolving Stronger Every Rep 💫Step into a world of growth, grit, and gains. 🏋️‍♂️💪

Mindful Motion Maven🧘‍♀️ Fusing the art of movement with mindful moments.🕊️

📚 Chronicling Wellness Wisdom. Embarking on a journey of vitality, one workout and recipe at a time. 🌿 

🌄 Transforming more than just bodies. Rejuvenating spirits and nurturing wellness. 🌅

🌙 Soulful Sweat Sessions. Balancing the grind with mindful movement, igniting inner radiance and strength.💫💖

Wellness Voyager 🌍Exploring the globe of fitness cultures. Join the odyssey to well-being. 🏃‍♀️

Flourishing Fitness Renaissance🌱 Reviving ancient wisdom through modern workouts and nourishing rituals.
Hobby and Interest
| 🌿 Nature lover and explorer | Unleashing creativity one brushstroke at a time

🚴‍♀️ Cycling enthusiast chasing the open road | 🎶 Music notes guide my soul

🌅 Chasing sunsets and serenity | 🧘‍♀️ Finding zen amidst chaos |

🌸 Gardening guru nurturing green wonders | 🧩 Solving life's puzzles one piece at a time

🍳 Amateur chef whipping up culinary adventures | 🌮 Tasting the world one bite at a time

✈️ Traveler with an insatiable wanderlust | 🚀 Space explorer in a world of astronomy

🎭 Theater lover rehearsing life's scenes | 🎵 Musician composing emotions in melodies 

🏋️‍♂️ Lifting weights and crushing goals | 🎮 Gaming in pixelated realms | ☕ Brewing the perfect cup of coffee

🌊 Riding the waves as a surfer and soul seeker |

🧳 Exploring new cultures and collecting memories | 🏞️ Nature's silent admirer 

📖 Lost in the stories of historical adventures | 📚 A reader with a library of dreams

🍔 Foodie on a culinary journey | 🍣 Sushi aficionado delighting in every roll

🌍 Dreaming of far-off lands and exotic destinations | 🏞️ Hiker trekking towards the horizon

🛋️ Home decor enthusiast designing cozy spaces | 🎾 Tennis court conqueror
Travel and Adventure
Travel bloggers and explorers showcase breathtaking destinations, travel tips, and cultural experiences.
🌍✈️ Roaming the globe one sunrise at a time. Capturing moments, cultures, and connections that make our world. #WanderlustChronicles

🗺️ Unveiling hidden gems, savoring diverse cuisines, and embracing the thrill of the unknown. #NomadicNarratives

🌄🌴 Chasing sunsets and summit views. A passionate explorer sharing the raw beauty of nature's artistry

🌐 Weaving tales through photographs and prose📸. Discovering the rhythm of distant lands. #WanderersTale

✈️ Roaming ancient streets and relish serendipitous encounters. Join my quest for uncharted horizons.

Urban wanderer, rural roamer. From towering skyscrapers to tranquil valleys, I capture the symphony of contrasts. 🏙️🌄 #GlobalSonata

🌅Sharing smiles, stories, and stunning landscapes that remind us of the world's boundless beauty. Join my pursuit of awe.

🚀 Embarking on celestial adventures through earthly landscapes. Discovering the timeless stories etched into landscapes around.

🏞️ Curator of memories from nature's gallery. Roaming free, wild, and full of wonder, Join the quest for untamed landscapes. #UntetheredTrek

Mapping dreams with every step. From pristine shores to rugged terrains, I chronicle landscapes across the atlas of reality. ❤️ #CartographerOfSoul
Beauty and Makeup
Makeup artists and beauty influencers share makeup tutorials, product reviews, and skincare tips.
🎨 Curating colors and confidence. From bold palettes to delicate strokes. Let's paint beauty together! #CanvasOfGlam

💋 Unveiling the power of makeup, one brushstroke at a time. From natural radiance to glam extravagance. #MakeupAlchemy

🧖‍♀️ Dive into the world of beauty as we indulge in self-care rituals, decode skincare secrets, and embrace the transformative magic of makeup. 

🎀👁️ Framing dreams with lashes and liners. Exploring the alluring universe of makeup, where every shade adds to the narrative. #EyesSpeakArt

From dewy skincare revelations to makeup innovations, I'm here to explore the gentle art of enhancing our natural radiance. #GracefulGlow

🎉 Embarking on a glamorous voyage where brushes are wands and makeup is pure enchantment. Uncover the secrets to living art.

🌺 Embrace the transformative makeup world with me – from bold contours to ethereal highlights. 💖

💄 Moonlit hues and sun-kissed glows. Let's explore the universe of makeup together. Join my cosmic beauty odyssey!✨ #CelestialChic

Step into the realm of makeup to unlock the palette of endless possibilities, adding hues to our lives. 🌈 #DreamsInColor

Dive into the harmony of skincare and makeup with me as we create looks that reflect our inner radiance. #HarmoniousGlow
Food and Cooking
Foodies, chefs, and home cooks showcase delectable dishes, recipes, and culinary adventures:
Exploring the art of culinary storytelling, where flavors, dance, and ingredients weave tales of taste and togetherness. 🍽️📖 #FlavorsUnveiled

🍜🔥 Stirring up passions in pots and pans. From kitchen experiments to gourmet masterpieces. Let's cook up joy! 🍳🌟 #CulinaryCanvas

🍕🌮Dive into my kitchen adventures, where recipes become stories, and each dish whispers secrets of love and flavor. Bon appétit!

🌶️🥗 Embracing the spice of life, one dish at a time. Explore culinary landscapes and experiment with flavors. #SavorfulJourney

🍰🍓 From oven to heart, baking memories and tasting joy. Join me in a world of sweet sensations and savory delights 🧁#BakersBliss

🍔 Explore the delicious mosaic of cuisines that celebrates the beauty of diversity and the joy of a well-cooked meal.

🥂 From kitchen concoctions to mixology magic. #SipAndSavor

🍲 Dive into ingredients and techniques that come together on a plate. #CulinaryVerses

Culinary expedition where nourishing ingredients meet creative genius. Let's eat well! 🍅 #NutritionEuphoria

📸 From aromatic kitchens to picturesque plates, I'm here to share the visual feast that is food #FeastForTheEyes
Lifestyle and Inspiration
This versatile niche covers motivational quotes, personal development, and life hacks:
Embracing the journey of mindful living and positive vibes. From self-care rituals to meaningful adventures, 🌱 #RadiantLife

📚 Curating stories of growth, resilience, and dreams taking flight.#ElevateExistence

Painting a unapologetically authentic life, endlessly curious, and filled with moments that leave you breathless. 🎨 #LivingColors

🌱 Delving into the art of balanced living and holistic well-being. Cultivate habits that nurture the mind, body, and spirit. #HolisticHaven

Roaming the intersections of passion, purpose, and endless possibilities.🎈 #VividNarratives

✨ Celebrating the extraordinary in the everyday. Infuse simplicity with significance🌸 #CherishedMoments

🌍 Embarking on a journey of curiosity and exploration, both within and beyond.🌼 #WorldSoul

Carving a path of authenticity and self-discovery, where each step is a testament to courage and commitment 🔑 #AuthenticQuest

🌻 Embracing the beauty of imperfections and the richness of vulnerability. Walking my unique paths with grace and self-assuredness

🌠 Igniting sparks of inspiration through mindful living, creative pursuits, and soulful connections #InspiredVistas
Photography and Art
Photographers and artists display their creative work, sharing visual aesthetics and techniques. 
📷 | Exploring the world through my Lens and brushstrokes. 🌍 | Transforming moments into timeless art.✨

🌌 Chasing Light and Shadows 🖌️ | Painting stories with pixels and pigments. 📸 | Curator of dreams, curator of reality.

Framing Souls, Strokes, and Stories 🎨 | Seizing emotions in photographs and paintings|

✨ Wanderer of Moments, Weaver of Art 🌍 | Roaming the earth, collecting fragments of beauty. 📷 |

🎨 Sketching Life's Symphony, One Pixel at a Time | Translating melodies of existence into visual poetry.

📷 Capturer of Time, Painter of Dreams 🎨 | Freezing seconds, coloring imaginations| 🌌

In a Romance with Lenses and Brushes 📸 | Love affair with capturing moments and creating canvases. 💖

🔍 Weaving together the shards of reality into a tapestry of wonders | Sharing glimpses of the world's mosaic with you.

🌈 Painting Life Beyond Dimensions 📷 | Unveiling parallel universes through my art. 🚀

🎨 Seizing the reverberations of beauty in pixels and pigments. 🌅 | Let's explore the interplay of photography and art together 📷
Parenting and Family
Parents offer insights into parenting journeys, family activities, and child-rearing tips:
Navigating Parenthood's Joyful Chaos | Sharing Moments from Our Family Adventure #ParentLife 🧒👶

👣 Parenting with Love, Laughter & Lots of Coffee ☕ Join Our Journey of Parenthood

🏡💕 Sharing Parenting Wins, Fails & Everything In-between | Let's Grow Together! 🌱

Exploring the Wonderful World of Parenting 🌍 Guiding Little Hearts & Minds with Love & Patience 💞

Raising Tiny Humans & Finding Magic in Every Moment | Embracing the Beautiful Chaos of Parenthood 🤗

Messy Buns, Endless Love, & the Sweet Sound of Tiny Laughter 🎈 Documenting Our Parenting Adventure |

Capturing the Heartfelt Moments & Hilarious Antics of Parenthood 📷

👨‍👩‍👧‍👦Cherishing the Parenting Journey, from First Steps to Forever Hugs 💖 🏡

Navigating Parenthood's Uncharted Waters 🌊 Sharing the Laughter, Tears, and Unbreakable Bonds |Join the Ride! 🚀

Adventures in Parenthood | Sharing Heartfelt Moments, Insights & the Joy of Growing Together 💕
Home Decor and Interior Design
Interior designers and DIY enthusiasts showcase home décor ideas and design inspiration:
Designing Spaces, Weaving Dreams 🏠 Sharing Inspiring Interiors & DIY Magic 🛋️ #HomeDesigns

Transforming Houses into Homes | Exploring Aesthetic Designs & Creative DIYs

Curating Cozy Corners & Stylish Sanctuaries 🏡 Discover Your Personal Haven & Home Decor Delights #InteriorMagic

From Blank Canvas to Beautiful Abode 🎨 Exploring the Artistry of Interiors & Crafting Spaces that Reflect You|

🏠 Unveiling Design Elegance for Every Nook & Cranny 🌷 Let's Craft Your Dream Home Together!

Infusing Life into Living Spaces | Curating Design Inspirations for the Home Enthusiast in You 🛋️ #HomeMagic

🏠 Sharing Design Stories, & Creative Tips for an Aesthetically Enriched Home Journey

Creating Homes that Speak Stories 📚 Embark on a Journey of Design & Decor with Us 🏡

Crafting Homes that Reflect Dreams & Personalities 💭 Exploring the World of Interior Design

From Inspiration to Reality, We Celebrate the Art of Making Houses into Homes 🏡
Business and Entrepreneurship
Entrepreneurs share insights, strategies, and advice for business growth and success:
Navigating the Business Odyssey 💼 Sharing Insights, Strategies & Wisdom for Entrepreneurs on the Rise 🚀

Unveiling Entrepreneurial Alchemy 🔮 Tips & Growth Strategies for Ambitious Visionaries 📈 

Empowering Entrepreneurs with Practical Wisdom & Game-Changing Strategies | 🚀 #BusinessMagic

Turning Ideas into Empires 🏰💼 Dishing Out Hustle Hacks & Motivation for Aspiring and Thriving Entrepreneurs!

Entrepreneurial Chronicles 📖 Navigating Challenges, Sharing Strategies & Celebrating Milestones |

Crafting Success Blueprints for Entrepreneurs 📝 Dive into Our World of Strategies, Insights & High-Performance Mindset 💼

Fueling Ambitions, Igniting Success 💡 Empowering Entrepreneurs with Proven Strategies🌟 Let's Thrive!

Building Bridges from Ideas to Impact 🌉📈 Navigating the Entrepreneurial Landscape 🚀 #BusinessJourney

Entrepreneurship Explored & Unraveled 🧭 Guiding Trailblazers with Hustle-Fueled Inspiration on Their Journey to Triumph 🚀

Unlocking the Entrepreneurial Canvas 🌟 Sharing Wisdom & Strategies for a Thriving Business Portrait 🚀
Pets and Animals
Animal lovers share adorable pet moments, care tips, and animal advocacy.
Capturing Paw-some Moments of Furry Friends 🐾 Sharing Cuteness Overload & Pet Care Tips 🐶

Embarking on Tails of Love & Whiskers of Joy 🐾💕 A Haven for Animal Admirers with Tips #PawsitiveJourney

Whiskers & Wagging Tails Galore 🐾🐕 Where Pet Lovers Unite to Share Love & Laughter #PetAdventures

A Symphony of Woofs, Purrs & Unconditional Love 💖 Join Us for Pet Tales, & Care Insights 🐾

Curating Purr-fect Moments & Woof-tastic Memories 📸 Sharing Advocacy for the Ones Who Fill Our Hearts with Joy 🐶❤️🐱

From Tail Wags to Heartfelt Snuggles | Celebrating Pet Bonds with Moments 🐕🐈

Creating a Haven for Pet Lovers & Advocates 🏡🐱

Embarking on Pet Adventures, Advocacy & Cherished Moments 🐶🐱 Let's Wag Our Tails Together!

Petopia | A Place Where Paws Meet Hearts 🐾❤️ Dishing Out Cuteness |

Furry Friend Chronicles 📖 Nurturing Love & Advocacy for Our Beloved Pets🐱
Gaming and Esports
Gamers discuss game reviews, strategies, live gameplay, and esports tournaments:
Unveiling Virtual Realms & Epic Quests 🎮 Sharing Game Reviews, Tactical Insights & the Thrilling World of Esports 🏆

🕹️💫 A Portal to Game Reviews, Pro Strategies & the Pulse-pounding Realm of Esports!

💥 Exploring Game Universes & the Electrifying Pulse of Esports Battles 🏆

Embracing the Controller & the Champion Within 🎮 Sharing Gaming Insights for the Digital Arena🏆

Controller in Hand, Dreams Unfold 🎮💭 Sharing Gaming Stories, Strategies & the High-Stakes Arena of Esports Battles

Where Joysticks Meet Victory Roars | Dive into Game Reviews & Tactical Insights 🏆 Join my Digital Battleground!

Pixels & Prodigies Collide 💥 Exploring Game Chronicles & the Electrifying Ecosystem of Esports Competitions 🌟 Game On!

Crafting Victories One Pixel at a Time 🎮🏆

🏆 Embark on a Journey of Tactical Brilliance & Esports Glory 🌟 Level Up with Us!

Gaming Chronicles & Esports Echoes 🏆 Sharing the Chronicles of Virtual Battles 🎮
Technology and Gadgets
Tech enthusiasts explore the latest gadgets, tech news, and product reviews.
🔌 Exploring Gadgets, News & Reviews for the Tech-Savvy Soul 📱💻

From Bytes to Brilliance 💡 Sharing Tech Marvels, Insights & Futuristic Dreams for the Curious Mind

Tech Chronicles & Gadget Whispers 📰💻 Delving into Innovation | Let's Navigate the Digital Universe!

📱Sharing Gadget Galore, Tech Buzz & the Awe-inspiring World of Innovation ✨ Journey with Us into the Future!

Pixel Pioneers & Gadget Guides 📸💻 Exploring Tech Wonders!

From Circuits to Visions 🚀 A Glimpse into Tomorrow's Tech, Gadgets & the Frontier of Innovation 📱

Nurturing Tech Curiosity & Navigating Bytes 📟💫 #TechExploration

Where Silicon Meets Dreams 🏙️🔌 Uncovering Gadget Marvels & Tech Whispers

📡Sharing Tech Stories, Gadgets & the Pulse of Innovation for the Enthusiastic Voyager 🚀 Join Us!

🖥️ Pixel Portals & Tech Pathways | Navigating the Realm of Gadgets & the Unfolding Chapters of Innovation 📱 #TechAdventures
Personal Finance
Financial experts offer tips on saving, budgeting, investing, and achieving financial goals.
Nurturing Prosperity & Wise Wallets 💰 Sharing Financial Insights, Saving Strategies & the Path to a Secure Future🌱

Crafting Financial Success Stories, One Coin at a Time 💼🔮 Exploring Money Matters & Budgeting Bliss

Where Dollars Meet Dreams | Unveiling Money Wisdom, Investment Nuggets & Financial Freedom Strategies 🚀

From Pennies to Portfolios 🪙 Sharing Savings Secrets & Financial Freedom Blueprints 🌟

Financial Chronicles & Coin Conquests 📚💰 Guiding Financial Explorers with Insights #FinancialJourney

💰 Exploring Money Matters | Crafting Your Path to Financial Well-being 🌟

Pioneering Financial Journeys with Precision 💸 Sharing Insights & Budget Hacks #MoneyMatters

Crafting Financial Legacies with Wisdom 💼 A Repository of Savings Tips & the Art of Mastering Your Financial Destiny

💰 From Budgets to Brilliance | Sharing Investment Know-how 🚀 Let's Empower Your Wallet!

Navigating Money Matters, Budgeting Bliss & a Blueprint for Your Financial Aspirations
DIY and Crafts
Crafters and DIY enthusiasts showcase creative projects, tutorials, and handmade items:
From Imagination to Creation ✂️ Sharing Crafty Adventures, Tutorials & Handmade Magic for the DIY Enthusiast

Crafting Dreams with Every Stitch & Glue 🧵 Exploring DIY Wonders & Creative Ventures

✨ Unveiling Handcrafted Delights, Crafty Tutorials & DIY Treasures for the Artistic Soul 🎨

Crafting with Heart & Hands 🔨 Sharing DIY Adventures ✂️ Join Us in Unleashing Crafty Magic!

From Pins to Possibilities 🧶 Guiding DIY Enthusiasts with Creative Projects, Tutorials 💫 Join the Craft!

Embracing the Artistry of DIY 🌼✨ Exploring Handcrafted Creations 🔮 #CraftyAdventures

🛠️ Sharing Creative Projects, Tutorials & the Splendor of Handmade Creations🪡

Where Imagination Meets Creation 🎨 Unveiling DIY Treasures, Crafty Ventures & a World of Handmade Inspiration

Crafting Delights & DIY Fables 📚 | Navigating the Realm of Creative Projects & the Joy of Crafting Your Own Narratives 🪡

From Blank Canvas to Crafty Masterpiece 🎨 Embarking on DIY Adventures💫
Pop Culture and Fandom
🎬 Film fanatic exploring galaxies one scene at a time | 🍿 Popcorn addict | TV show junkie

🎶 Music maestro in a world of soundtracks | 🌌 Lost in the stars of pop culture

📸 Living for movie magic | Space explorer in a world of stories | 🧝‍♂️ Fantasy dreamer

🌍 Navigating life through the lens of pop culture | 📚 Collector of fictional tales | 🎬 Director of my own story

Lost in the cosmos of pop culture | 🕹️ Leveling up in fandom adventures | 🌟 Chasing stars, one galaxy at a time

🧝‍♀️ Fantasizing about fictional worlds | 🎬 Scripting my own story

Embracing the magic of fandoms | 🎵 Dancing to the rhythm of movie scores |

🎨 Creating my masterpiece within pop culture |

🎵 Melodies and lyrics are my escape | 🎮 Player one in a world of games 

🌠 Starry-eyed in the realm of fandoms | 📚 Bookmarked in the pages of pop culture

 
Affiliate Marketing
📈 Digital nomad in the world of affiliate marketing | 💼 Turning clicks into commissions 

📊 Data-driven affiliate marketer | Converting ideas into income | 💰 Monetizing the digital realm

💻 Affiliate marketing maven | 🚀 Launching campaigns to new heights | 📣 Spreading the word, one referral at a time

Affiliate marketing magician | 🎯 Targeting success in the online arena

📣 Amplifying brands and products | 🚀 Affiliate marketing extraordinaire | 📈 Growth hacker in the virtual world

💰 Commission connoisseur | 📊 Analyzing trends for profit |

📈 Performance-driven affiliate marketer | 🚀 Launching campaigns to the stars | 🌐 Exploring the digital frontier

💼 Affiliate marketing entrepreneur | 🌟 Building online empires

📊 Affiliate marketing strategist | 🎯 Hitting targets and exceeding goals | 💰 Monetizing passion one click at a time

🖋️ Wordsmith of affiliate marketing | 💼 Turning prose into profits | 📈 Metrics-driven and growth-focused
Instagram bios with links
🌟 Exploring the world one click at a time | ✈️ Travel enthusiast | 📷 Check out my latest adventure ⇣

📚 Book lover with a never-ending TBR list | 📖 Sharing my favorite reads ⇣

🎨 Creative soul painting life's canvas | 🖌️ Check out my latest artwork ⇣ 

💪 Fitness fanatic on a health journey | 🏋️‍♀️ Join my fitness community ⇣ . Let's crush our goals together

🌱 Plant parent nurturing green babies | 🪴 Explore my indoor jungle ⇣ | 🌿 Let's swap gardening tips!

🎵 Music lover grooving to the beat | 🎶 Listen to my latest playlist ⇣ | 🎧 Share your favorite tracks with me!

🍔 Foodie on a culinary adventure | Discover my favorite restaurants ⇣ 🍕

| 📸 Check out my photography portfolio ⇣ | 📷 Share your photography tips with me!

🛍️ Fashion enthusiast showcasing style | 👗 Explore my fashion picks ⇣ | 👠

🌐 Digital explorer navigating the web | 🔍 Visit my blog ⇣ 💻
Instagram Bios for Men
🚀 Adventurous spirit with a passion for exploration | 🏞️ Embracing life's journey

💪 Fitness enthusiast on a quest for greatness | 🏋️‍♂️ Gym is my second home 

💼 Hustling for success | 🚴‍♂️ Cyclist exploring the open road

🎩 Dapper gent with timeless style | 👞 Shoe connoisseur | ☕ Coffee lover and bookworm

🎮 Gamer at heart | 📈 Leveling up in life | 🍔 Foodie by choice | 

🎵 Music junkie with a love for all genres | 🌆 City lights and late nights |

Aspiring influencer and content creator | 🎬 Making my mark on the digital stage 

💼 Business-minded and goal-oriented | 🌐 Building my empire | 📚 Knowledge is power

🍻 Craft beer aficionado | 🍔 Grill master and BBQ enthusiast 

🚗 Auto enthusiast with a need for speed | 🏁 Racing towards success | 🍕 Pizza lover at heart

🛠️ Fixing and modifying everything I can | Pushing my limits in every endeavor

🎤 Karaoke king belting out tunes | 📸 Photographer capturing moments |

💼 Career-driven and determined | ✈️ Wanderlust-filled traveler

🏹 Archery expert hitting bullseyes | 🐾 Dog lover and proud pet parent
Instagram Bios for Women
🌸 Embracing my femininity with grace | 💄 Makeup enthusiast and skincare lover | ✨ Shining like a diamond

📸 Capturing beauty in every moment | 💪 Empowered and unapologetic

👗 Fashionista with a passion for style | 🌟 Glittering in the world of trends | 💼 Building my career one step at a time | 

🌺 Nature lover and eco-warrior | 📚 Bookworm with a never-ending reading list |

🏡 Homebody creating cozy spaces | 🍵 Sipping tea and pondering life's mysteries

🎨 Creative soul painting life's canvas | 🖌️ Artistry runs in my veins and Adding color to the world 

🎵 Music lover grooving to the rhythm | 🎶 Creating my own soundtrack 

🚴‍♀️ Fitness enthusiast on a health journey | 🍣 Savoring life's flavors

🌍 Global explorer with wanderlust | 🏞️ Chasing adventures and sunsets | Making every day an adventure

🌟 Dreamer with stars in my eyes | 📖 Writing my own story | 💪 Empowering women everywhere

🌷 Blossoming into my true self 🎤 Expressing myself through words and poetry 

🌿 Cultivating a thriving indoor jungle | 🍃 Embracing the healing power of nature |

🏡 Creating a peaceful sanctuary at home | 📚 Lifelong learner with an appetite for knowledge

💼 Breaking glass ceilings | 🌄 Chasing sunrises and dreams |

🏋️‍♀️ Strong and resilient | 🌊 Flowing with the rhythm of life
Instagram bio for Religious bodies
🙏 A faith community rooted in love and unity | Guided by the teachings of our sacred scriptures 

🌟 Spreading light in the name of faith | ✝️ Join us on this spiritual journey.

🕌 A place of worship and reflection | 🌅 Embracing the beauty of our faith | 🙏 Come, let's pray together.

🌿 Nurturing spiritual growth and enlightenment | 📜 Sharing the wisdom of our traditions | 🙌 Join our congregation.

⛪ A sanctuary of hope and prayer | 🌹 Embracing the teachings of Christ 

🕊️ Building faith and community together | 🙏 All are welcome in His house.

🕋 A center of devotion and unity | 🌄 Following the path of peace and submission

📖 Sharing the teachings of the Quran | 🤗 Join us in prayer and fellowship.

🕯️ A congregation seeking spiritual enlightenment | 🌟 Guided by the light of our faith

🕊️ A place of worship and service | 🌿 Growing in faith and compassion | 🤲 Extending a helping hand to all

🌄 A faith community on a spiritual journey | 📜 Exploring the scriptures and traditions

🙏 Seeking wisdom and understanding | 🌟 Join us as we walk this path.

🙌 A fellowship of believers in unity | 🕊️ Embracing the Holy Spirit's guidance

🕌 A sanctuary of faith and reflection | 📖 Deepening our understanding of God's word |
Instagram bio for non-profit organization
🌍 Passionate about making a difference | 🤝 Join us in spreading kindness |

Changing lives, one act of generosity at a time | 🙏 Together, we can create a better world.

Nurturing hope and empowerment | 📚 Educating and uplifting communities

🌏 Advocates for positive change | 💪 Join our mission for a brighter future.

A non-profit dedicated to building dreams | 🤗 Join our family of changemakers

🏡 Providing shelter and hope | 🌈 Together, we build brighter tomorrows.

🌊 Protecting the planet's beauty | 🐾 Advocates for wildlife and nature | 🌿 Join our conservation journey

📚 Promoting education and literacy | 📖 Empowering minds, one book at a time| 📚 Together, we read for change.

🍲 Fighting hunger, one meal at a time | 🤲 Feeding hearts and bellies

🏥 Healing with compassion and care | 🩺 Together, we can make wellness accessible.

🌅 Bringing joy to children's lives | 🎨 Nurturing creativity and dreams 

Advocates for mental Health and well-being | 🧠 Breaking the stigma, one conversation at a time

🚀 Innovators for a brighter future | 🌏 Creating sustainable solutions for global challenges | 🤲 Together, we can change the world.
Media Organizations
📰 Reporting the world's stories | 🌍 Bringing you news, one headline at a time

🎥 Uncovering the truth behind the scenes | 🗞️ Stay informed with us.

📻 Tuning into the rhythm of the news | Voices that matter, stories that resonate | 📡 Join our global conversation.

📽️ Crafting compelling narratives | 🌟 Where storytelling meets reality | 🎬 Lights, camera, action!

🎤 Amplifying voices, sparking dialogue | 🌐 Connecting you to global perspectives

📡 Your source for digital discoveries | 🌟 Navigating the virtual world | Dive into the digital realm with us.

🎭 Where arts and culture collide | 🎶 Spotlighting the heartbeat of culture | 🎬

Capturing life's moments, one frame at a time | 📷 Lens to life's beauty | 📸 Where every click tells a story |

📚 Nurturing the love for literature | Words that ignite imagination | 📚 Where pages come alive

🎧 Exploring melodies that matter | 🎤 Tune in and feel the beat.

🎮 Where gaming adventures unfold |📢 Powering virtual reality 🎯
Instagram bio for Health
🌱 Nurturing wellness from within | 🥗 Fueling the body with love |

🧘‍♀️ Embracing a mindful lifestyle | 🏋️‍♀️ Join our journey to vibrant health

💪 Building strength, one rep at a time | Empowering you to conquer fitness goals 

🥦 Nutrition for peak performance | 🌟 Transform your life with us🏃‍♂️ 

🍏 Advocates for holistic health | 🌿 Healing the body, mind, and spirit |

🙏 Embrace the power of natural wellness. Your path to balance starts here.

🌊 Discovering the healing power of water | 🚴‍♀️ Aquatic adventures and fitness

 Dive into a world of wellness | Make 🌊 in your health journey

A trusted source for medical insights | 🩺 Empowering you with health knowledge

| 📚 Stay informed, stay well | 🌟 Your health is our priority.

🧠 Nurturing mental well-being Mindfulness and self-care | 🤝 Thrive with us

🍎 Wholesome recipes and wellness tips | 🌿 Transform your plate, transform your life |

🏃‍♀️ Fitness for every body | 🤸‍♂️ Your wellness journey starts here | Join me

🌄 Sunrise yoga and mindful living | Embrace the power of inner peace 🧘‍♂️

Natural remedies and herbal wisdom | 🌱 Unlock the secrets of plant-based healing | 🌿 Embrace nature's pharmacy
Ingredients for an aesthetically pleasing Instagram bio
1. Clear and concise expression
An aesthetically pleasing Instagram bio is finely crafted, short, impactful, and to the point. Express your essence using carefully chosen words that succinctly convey your passions, personality, and purpose. A bio that is clutter-free and easy to understand instantly captures attention and leaves a lasting impression.
2. Engaging keywords
Keywords are the compass that guides followers to your profile. Incorporate relevant keywords that reflect your interests, expertise, or brand identity. These terms help your bio appear in search results and attract like-minded individuals who share your passions or seek your offerings. Let your bio be a beacon that draws in your tribe.
3. Vivid emojis
Emojis are the paintbrush strokes of your bio's visual canvas. Thoughtfully placed emojis can inject personality, emotion, and visual appeal into your bio. Use them sparingly to highlight key points, add a touch of playfulness, and break up text. A well-balanced emoji selection complements your words and enhances your bio's aesthetic charm.
4. Line break magic
Formatting matters, it's the architectural blueprint of your bio's structure. Harness the power of line breaks to create a clean, organized appearance. Separating thoughts into distinct lines makes your bio easy to scan and digest. A well-structured bio is like a well-arranged gallery where each element gets its spotlight.
5. Captivating call-to-action
Guide your visitors with a compelling call-to-action (CTA). Invite them to explore your content, visit your website, or engage in a specific way. A well-crafted CTA transforms passive observers into active participants, forging a deeper connection and encouraging them to take the next step on their journey with you.
6. Showcase of identity
Your bio is your digital signature; use it to introduce yourself. Whether you're a traveler, a chef, an artist, or a fitness enthusiast, showcase your identity proudly. Use your bio to highlight what makes you unique, allowing followers to discover more about your passions and experiences.
7. Storytelling flair
Humans are drawn to stories like moths to a flame. Incorporate a touch of storytelling into your bio. Craft a brief narrative that captures your journey, experiences, or aspirations. A well-told story creates a personal connection, inviting followers to engage and join you on your adventure.
Conclusion
Although Instagram bios are just a few words of text, they can be very powerful in swaying the audience's attention your way. Your well-crafted bio has the potential to enhance engagement, foster meaningful connections, and establish a distinct personal brand. Therefore, investing time and creativity into your bio is essential, not just to gain followers but to build a community around your passion. 

Consolidate your online presence, boost engagement, and start growing your audience with a single link