Instagram is becoming a very fast-growing social media platform for the promotion of a brand, product, and content. In fact, your Instagram bio is your welcome message to visitors and prospective followers.
Like we all know, the first impression of your business either on social media or in real-time scenarios is very important. The way your profile appears, the description of your business name, the display of your profile photo, and the general outlook of your business bio have the potential to keep a prospective customer or otherwise.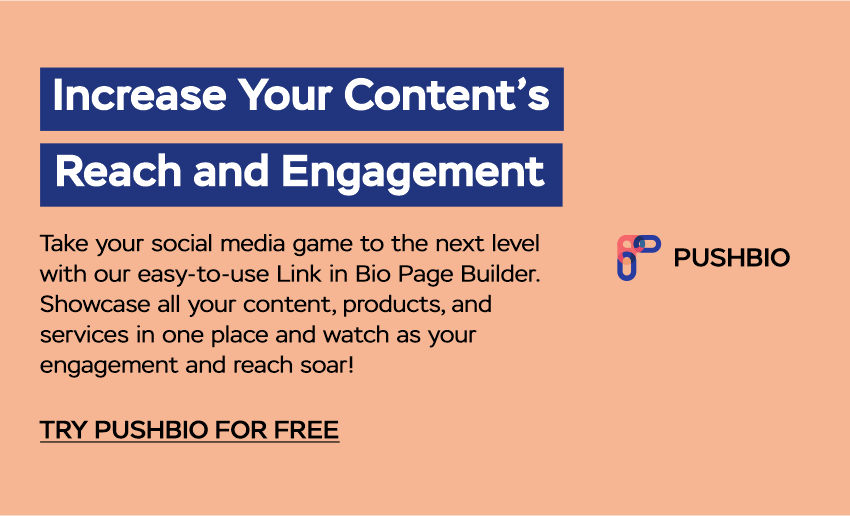 A good Instagram bio for business should capture the attention of anyone that visits your page, convenience the person to follow you, and encourage them to patronize your business over others. Also, the appearance of your Instagram bio should be attractive since Instagram is a social media platform where you have to engage your customers on a visual level.
Grabbing the attention of your prospective customers that visit your Instagram bio for business entails your ability to write a catchy bio within a limited space of not more than 150 characters. So, how can you write this type of Instagram bio for a business that will make your business stand out?
First and foremost, your bio needs to achieve basic criteria within the given space. You need to use the space to:
Tell the people what they should expect from following your profile.
Promote your brand, content, and product.
Tell customers how they can connect with you on a real level.
Get customers to check your website through the link.
Drive more traffic to your website.
What Your Instagram Business Bio Should Contain?
In a way to know how to write the best Instagram bio for businesses, let us look at components that constitute an Instagram business bio. With this, you will able to write a catchy detail that will ensure that prospective customers know exactly who you are, what you do, and what they should expect when they follow your brand.
1. Username and Name
Instagram bio contains your username, which shows up at the top of your profile page. This username is what other accounts can use to tag you. Your name appears in a bold form on the profile page. Your username and name can be found on the search page of Instagram when someone uses either of the two to search for you.
So, it is important that you use a username and name that is not very difficult to type and should represent your brand. When the username and name are difficult to type and pronounce, prospective customers will lose interest. Yes, they will.
2. Profile Photo
A profile photo is where the pictures, product photo, company logo, or badge is uploaded. It visually communicates information to your prospective customer that visits your page.
So, what this means is that your profile photo should be clear and attractive to prospective customers when they visit your page. If there is any verified symbol that can add credibility to your business, you can use it as a profile photo too – it makes a whole lot of sense
3. Bio
This is the section where you briefly describe your company to your customers. It may also contains info for followers to take action to get more information from you. The bio space is limited to 150 characters. This is why the content of your bio should be attractive, clear, professional, and easy to understand. You should be able to clearly explain the type of product or services you provide.
4. Website Link
In the bio section, there is a space to place only one clickable link that can direct customers to your website. The bio link is for you to use it profitably because you don't have another space that is clickable aside this one. As a matter of fact, I refer to your bio link as a golden egg, which you must handle and make the most from it.
How to Write the Best Instagram Bio for Businesses?
Okay, it's obvious that you've been curious to learn this top secret about what your Instagram business bio should look like. Sit tight and read on to learn the tricks that many top businesses are using to drive so much traffic to their businesses.
1. Convey a Good Personality
Your bio is the first introduction to your prospective customers or new followers. A boring bio will not inspire people to click the follow button to know more about your business.
Your Instagram business bio should convey a good personality of your brand that you are trying to promote. Some very important information about your business, which is quick to understand, should not be missing in your bio.
Your profile bio should convey information about yourself, the type of brand that you advertise, and how customers can get in touch with you.
2. Add Hashtags
The addition of hashtags "#" to your Instagram business bio is a nice way to optimize your bio for business. Hashtags link your related content when a user clicks on it. It is a great way for customers to read content from your page by clicking on it. 
Your hashtag in the Instagram Bio can promote your business by directing your followers to a particular page where they can view your products and patronize you.
How to add Hashtag
Go to your profile and click Edit.
Add the "#" in the bio. Then search for your specific hashtag.
3. Use Emojis to Add Fun for your Customers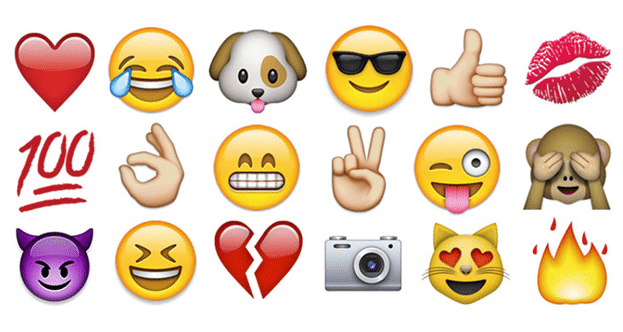 Emojis are used to create an atmosphere of fun. You can use emojis to catch the interest of prospective customers or new followers on your Instagram accouny. While engaging your prospective customers, add some fun on your Instagram bio to make the audience amused.
Emojis grabs the attention of customers easily and feels your bio with more fun and exciting view. It also describes what you do and give customers the right direction to follow. You can use emojis to emphasize what you do and give users the right direction to follow.
Emojis on Instagram can be used to represent different core aspects of your brand, content, product, and services. For example, earth emoji can represent worldwide, and hand emoji can represent greetings. The type of emoji you use should represent the brand you are promoting.
However, you don't have to be too formal with your words. You can use emojis to convey a message to your prospective customers or new followers. Add a funny little sentence to your Instagram bio along side the emoji.
4. Use Call-to-Action Button
The call-to-action added in the business account is a good feature that helps the customer to reach you. Before the introduction of this feature, businesses were writing their location addresses and email addresses to enable customers to locate them.
This call-to-action button can be located when you click the Edit profile, then go to the contact option of the profile. This feature is not for the normal account; it is available only for business accounts.
If you are using your normal account as your business account, you need to switch it to a business account so that you can use this feature to generate as much traffic as you need to your business.
You can link your call-to-action to the page where you want your visitors to land. For most businesses, they prefer to direct customers to their custom landing page using a call-to-action feature.
5. Use Optimized Instagram Bio Link
The use of an optimized bio link is a big breakthrough to a limited bio link on Instagram. Add a well optimized link to your Instagram bio for business instead of adding regular links.
This link gives more space to add multiple links to your Instagram bio. This is a real deal to use bio link tool for your Instagram business bio. The optimized Instagram bio link will allow your customers to select links according to what they need from your page. 
There are Instagram tools you can use to optimize the Instagram Bio link for your business. A typical example of a bio link tool you can use is Pushbio. You can use this tool to create a bio link that can give you the option to add multiple links to your Instagram bio.
More so, with such bio link, you can include a track-able link that helps you to tracks clicks on your links to know the number of people that visit your bio page through your Instagram bio.
6. Use Creative Profile Design
Use your initiative to create a profile design that attracts the attention of prospective customers or new followers. You can creatively use breaking lines and emojis to create a nice outlook of your Instagram bio section.
This design will draw the attention of your prospective customers to check your Instagram business bio. The design will entice prospective customers to follow you on Instagram, read about your product, and call for your products.
When designing your business profile, ensure that they appear well on both the web view and the mobile view since most Instagram users will be accessing your page through their mobile devices.
7. Appropriate Choice of Category
The choice of your business category is very important when you are writing your Instagram business bio. Most importantly, it is best to choose an appropriate category that suits the nature of your business and the brand you are promoting. The choice will give prospective customers a basic idea about what your business is about. 
The type of your business category will appear under your name. The use of category helps to free space in your Instagram bio because you don't need to write the category in the Instagram bio space again.
However, the category feature appears only in the mobile view, not in every view of Instagram. This limits the number of those that see it. Despite this limitation, it is good to add the category of your business so that anyone that uses mobile view mode, your business category will appear for the person to see.
8. Add Phone Number to Your Instagram Bio
When you add a phone number on the Instagram bio, it is easy for customers to contact you for business transactions. The phone number acts as an alternative way to show your contact information on your profile. When a user clicks on the call button, it prompts them to call the business office directly.
Similarly, your contact will help your prospective customer to contact you directly without navigating through many pages before they can reach you. In addition to the addition of phone numbers, your contact should be reachable; someone has to be readily available to pick up a call from your clients.
9. Add Email Address to your Instagram Bio
Email address on Instagram Bio for business is a good strategy to get customers' responses from your Bio. The addition of a business email address on the Instagram bio will generate an email button on the profile.
When your prospective customers click on the email button, it will prompt customers to open the default mail on the phone. They can send a message directly to you. It is now left for you to follow up on the customer by replying appropriately.
10. Add Direction to your Location
Another way to write the best Instagram bio for businesses is to enter the address and direction to your location. This will help prospective customers to locate your office easily.
If your business does not have a permanent location, you can add direction that anyone can easily locate you without hassles. But if your business has a permanent location, it will be a nice idea to add the address and direction to your office or store.
11. Showcase New Brands for Promo
Another quick strategy is to advertise promo to entice prospective customers to follow you by clicking on your website link. Flash your products occasionally on your Instagram bio. This is a good strategy to draw customers to your Instagram page.
Conclusion
An Instagram business bio is the first place new followers and prospective customers check when they want to know the product you are promoting. When a business bio is captivating and easy for prospective clients to take action, they are likely to follow you.
With these simple tips, your brand will have an edge over other brands out there, and you will direct more traffic to your landing page. A perfect Instagram Bio for business may not look too formal, but it should cause your prospective followers to click the follow button. Add a touch of fun to it with emojis to make it look catchy and lively.

Consolidate your online presence, boost engagement, and start growing your audience with a single link