Owning and managing a killer website doesn't guarantee that you'll earn so much as you'd expect online. Well, before you doubt this fact, it would be better if you can check the other side of promoting your online presence – I mean using your social media platform such as Instagram.
As a matter of fact, I trust that it will interest you to know that almost half (if not more) of the businesses on Instagram don't have a working website. Yes, that's true, and still, they are thriving very well and harnessing the potentials of Instagram as their major point of contact with new and returning clients. All these and more, they achieve by strategically (optimizing) using their Instagram bio page to the fullest.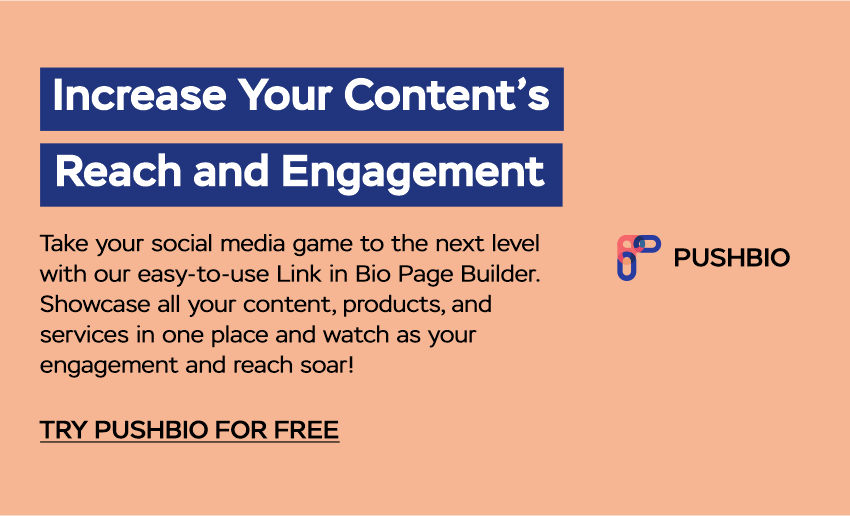 Obviously, you may cut-in with this question, "Instagram bio page only gives room for a single link, so how does one do all these magic with one link on Instagram bio." Well, that's a brainy question you've got there if that's what has been on your mind. Yes, it is a known fact that Instagram only permits one working link on the Instagram profile bio, but trust me, with over 1 billion monthly active users on Instagram, you can make this single link speak volumes.
Obviously, you'll be intrigued to learn more about how to optimize the Instagram bio link so that you can earn all the benefits that come with it. Well, that's exactly what this article will help you to understand and do. 
Remember that you only have one chance to add a link to your link in bio. So, what this means is that you need to see this link as a golden opportunity that you must make the most from it. In case you've forgotten so soon, the link on your Instagram bio page is what you are going to use in converting as many Instagram followers to your business and events as much as you can.
Nevertheless, if you are operating a business account on Instagram, you can as well have access to adding other links such as Email link, Link for calls, or Directions. Well, these links may not give your audience as much navigation to the main page like that on your bio.
Ways to optimize link in bio on Instagram
Going further, when it comes to optimizing your Instagram bio link, there are some basic things you need to consider. First on the list is the purpose for which your Instagram account was created. Typical of such reason may be the fact that you want your Instagram account to serve as a social media channel through which you link up with more clients (obviously the reason for most business account).
Similarly, your Instagram account may serve as a sign post where you can easily advertise an event that is coming up. With this, you can then use your optimize link in bio page as a tool where your followers can easily click to learn more about your coming events or new product.
In saying that, it is also worth the mention that once you have your Instagram bio link properly positioned, you can generate more leads to your business as well as driving lots of traffic to your website. To achieve this feat, many people use some link bio tools such as Pushbio or the link to their website home page. 
When using a bio link tool such as Pushbio, you stand a chance to share more than one link, which is the only number of links Instagram permits on your bio page. With a bio link tool, you will be given a custom URL that you can use as a clickable link on your Instagram profile to redirect followers and prospective clients to any website or blog post you'd like to share with them.
However, when you subscribe to a bio link tool such as Pushbio, there are some limitations that you may as well face if you are using a free plan.
What Should You Do To Get The Most From A Bio-Link Tool?
To have access to multiple links from a bio link tool like Pushbio, there are a couple of options available to you.
Sign up for a premium account
Create a bio page (micro landing page
Sign up for a premium account to get more advanced features such as detailed link statistics, google analytics integration and full control over the customization of your bio page. You will get advance report of where you are generating the most traffic on your website.
Creating your bio page also known as a micro landing page which will house all the link to your important content, products and other service you want to push to your followers.
As a matter of fact, the most professional and reliable way to track activities on your website after optimizing your Instagram bio link is by creating and managing your website and landing page.
It is worthy to note that re-marketing is very essential to the growth of a business. With the premium plan, you can easily re-target visitors on your landing page by setting up Facebook Pixel for your Instagram bio links generated.
Why You Should Create Your Landing Page?
As mentioned earlier, one of the ways to optimize the Instagram bio link is by creating a landing page for your website where your followers can easily be redirected to see and know more about your products and service. If you are just starting, this would be the best bet for you to get started.
Creating your landing page on your website should be free, especially when you can have access to the back-end content management system of your website. You can check this resources of how to create landing page with WordPress
In case you may want to argue about the fact that you can as well use a bio link tool like Pushbio to refer your followers to a page you want them to visit. You can still add the link to your website or product landing page on the bio page created with PushBio.
If you are only concerned with just a single link, you can add your website landing page link to your Instagram bio. However, if you would like to promote more than one link, the it is best to use the bio page which we house other important links from you.
It Costs Nothing
Remember that for you to harness the full potentials of your Instagram bio link using a bio link tool, you have to subscribe for a premium account with your preferred bio linking tool (Check out the list of best linkin in bio tools you can use).
Without being told, sure, you understand that a premium account means some bucks flying out of your wallet either on a monthly or annual basis. So, to save yourself a whole lot of financial commitment to a bio link tool, creating a landing page for your website tends to be the best alternative. Besides this, once you've created your website, creating a landing page where your followers and prospective clients will see what you have to showcase is free.
Enhanced Business Branding
Optimizing your Instagram bio link with your website has so much to contributing to your business branding and awareness. What this means is that once you have a landing page where your followers are directed to see your products and services, they can as well learn more about your business by seeing other unique brand features such as the logo of your business.
Other unique brand features which your followers will learn more about include the unique font-face which is peculiar to your brand, brand color as well as your unique website's URL.
Improved Website Data Reporting
With your website, you can easily keep track and monitor Clear Google Analytics, which is an indication of the amount of traffic your site is generating through your Instagram links. This is what you cant get from anywhere except you have a personal website with a landing page to monitor all these.
Leads Generation
Creating and managing your website with a landing page is one of the easiest ways to gather as much leads as you want. It doesn't cost or demand much from you to do this. Simply insert an email subscribe capture form on your landing page where visitors can subscribe for newsletters and other new information about your business.
With this, you can collect and generate a very large email list where you can easily contact your site visitors anytime there is something new for them to check out.
How To Create A Landing Page
Sure, after giving you the top trick on how to make the most from your optimized Instagram bio link, the next question you'll ask will be, "how can I create a landing page using back-end CMS on my website." If that's your question, it is an intelligent one. Well, I won't leave you half-way on this; read on to learn how you can create a landing page on your website using these simple steps.
However, before going ahead to create a landing page, you have to consider what your business goals are. With this, you will be able to design and create a landing page that contains the much-anticipated buttons which visitors can easily click for the purpose of accomplishing their mission of visiting your website.
Once that is done, you can then proceed to create a landing page.
Step #1
On your website, create a page and give that page a name that is relevant to what the link on your Instagram bio suggests. While doing this, it is important to keep in mind that the link to this page is what you are going to be using on your Instagram bio page. As such, the title of your landing page has to be concise and short.
Another thing to keep in mind about your landing page is the fact that it shouldn't be linked to any other page since your intention for it is that anyone who will have access to the page should be people who have access to your Instagram bio link.
Read Further on Best Plugins to Create Landing Page in WordPress
Step #2
Before I go further to tell you what the next step will be for your landing page, it is important to keep in mind that most of the visitors to your new page will be viewing it from the mobile devices (Instagram users). With this, it is essential that while developing your landing page, you check what it looks like on a mobile view.
Okay, now for your second step, you have the blank page created already, it is now up to you to decide what the content of that blank page will be. Preferably, my candid advice is that you keep it simple with a short welcome message, images, and information about what you want your visitors to know. Going further, you can as swell include an email sign up form to generate leads.
The bottom line on this is that everything on this page is totally up to you to decide based on what your purpose for the page, maybe.
Step #3
After setting up everything as desired on your new landing page, upload the URL of the page on your Instagram bio page. Check our guide on how to add link to your IG bio
Conclusion
One secret many Instagram users don't know it is the fact that to optimize Instagram bio link means keeping your business or event at a vantage position of getting the attention of many eyeballs.
However, to do this, you need the services of a bio link tool such as Pushb.io. Alternatively, if this may not be cool for you, creating your website with the landing page URL uploaded on your Instagram bio link can be another way to optimize your Instagram bio link.
In case the later soothes you the most, there are a few guidelines you do have to consider to be on the right track about optimizing your Instagram bio link through your personalized website.

Consolidate your online presence, boost engagement, and start growing your audience with a single link