Your Instagram bio is like a little snapshot of who you are and what you're all about. It's the first thing people see when they come across your profile, and it's a great opportunity to make a great first impression.
Now, when it comes to links in your Instagram bio, they can be super important for driving traffic to your website or promoting your latest project. But, the problem is that links can be excessively long, which often means your bio can look cluttered with unnecessary characters. To help you out, this piece will answer the popular question; can you shorten links in Instagram bio?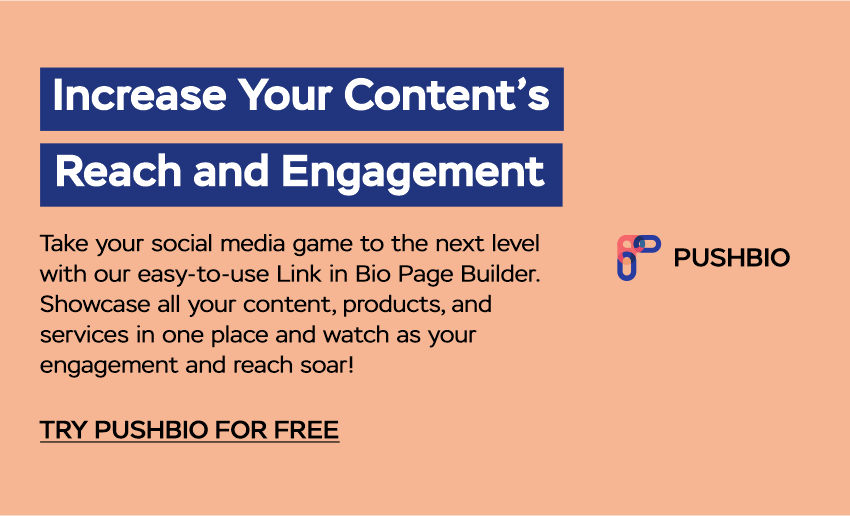 Is it possible to shorten links in Instagram bio?
Yes, you can shorten links in your Instagram bio; we highly recommend it. A clean, concise bio with a short, snappy link is much more likely to grab the audience's attention than a long, confusing one.
Shortened links not only look better, but they're also easier to remember and share. Plus, some URL shorteners even allow you to customize your link, so it's on-brand and easy to recognize. If you're looking to maximize your Instagram bio's impact, give shortened links a try.
How to choose the right link shortener for Instagram
Choosing the right link shortener for your Instagram bio is crucial to maximizing your limited space and driving traffic to your website. Here are some factors to consider when selecting a link shortener:
1. Customization Options
One important factor to consider when choosing a link shortener is customization options. Some link shorteners allow you to create custom links that reflect your brand, making them more recognizable and memorable. Others may offer the ability to add a custom domain, which can add an extra layer of professionalism to your links. When choosing a link shortener, look for one that offers a range of customization options to help you create the perfect link for your Instagram bio.
2. Tracking Features
Another important consideration is the tracking and analytics features of the link shortener. You'll want to choose a link shortener that provides data on link clicks and other metrics, so you can analyze the effectiveness of your Instagram bio and make data-driven decisions. Some link shorteners offer more advanced analytics, like location data, device types, and referral sources. These features can help you better understand your audience and refine your social media strategy.
3. Ease of Use
The link shortener you choose should be easy to use and intuitive. The last thing you want is to save time with a clunky interface or confusing setup process. Look for a link shortener that has a straightforward user interface, with easy-to-follow instructions and helpful support resources. You'll also want to choose a link shortener that integrates seamlessly with Instagram, so you can quickly and easily add your shortened link to your bio.
How to shorten links for Instagram bio using Pushbio
Pushbio helps you create awesome landing pages, and you can also use this incredible tool to shorten links for your Instagram bio. With this tool, you can reduce the length of your links while still connecting to the content of your choice. Additionally, you can also use Pushbio to create temporary shortened links which are great for promoting time-sensitive events.
You can toggle on sensitive content protection to help you add a layer of privacy to your destination page. Most importantly,  Pushbio link shortening feature has a targeting tool. This can come in handy when you want to be specific with your audience. You can send visitors to different URLs based on their location. It also allows you to target device type, Operating system as well as browser language.
Here is how to use Pushbio to create shortened links:
On your Puhbio dashboard, click on the "Create Link" button;
Select "Shortened URL" from the drop-down menu;
Enter your long URL into the space provided in the dialogue box;
Pushbio allows you to choose a preferred domain and enter the alias for the short link or accept a randomly generated one;
Click on the "Shorten URL" button. This will generate a shorter version of your original link;
Copy this newly generated shortened link and paste it into your Instagram bio.
Asides from creating shortened links with Pushbio, the platform also holds several advantages over regular link-shortening services. You have access to several link management features which can make your shortened link even more effective for Instagram.
Why you should shorten a link for Instagram
Shortening links for Instagram is a great way to make your bio look cleaner and more professional. Here are some reasons why you might want to consider using a link shortener for your Instagram bio:
1. Increase click-through rates
Shortened links are easier to read and remember than long, messy URLs, which can help increase the click-through rate of your link in the bio. A shortened, cleaner link is more appealing to the eye and can make it easier for your followers to click on it.
2. Track clicks
Many link shorteners offer tracking features that allow you to monitor how many clicks your link gets. This can help you measure the effectiveness of your Instagram bio and refine your social media strategy.
3. Customize links
Link shorteners often offer customization options allowing you to customize your shortened link to match your brand or content. This can make your link more memorable and recognizable to your followers.
4. Protect from broken links
If you change the URL of your linked content in the future, using a link shortener will protect you from broken links. You can update the URL in the link shortener, and your followers can still access the updated content without any issues.
5. Easy to share
Shortened links are easier to share on other social media platforms and in other marketing materials. You can share your shortened link on Twitter, Facebook, email campaigns, and more without worrying about a long, messy URL taking up too much space.
6. Save space
Instagram bios have a limited character count, so a link shortener can help you save space and use your limited characters more efficiently. Shortened links are usually much shorter than the original link, allowing you to include more information in your bio.
Best practices for shortened links in Instagram bio
1. Create branded and customized links
Always create branded and customized links that reflect your business or personal brand. This will make your link more recognizable and memorable and add a professional touch to your profile.
2. Utilize a powerful call-to-action
Use your shortened link to create a call-to-action in your Instagram bio. For example, if you're promoting a new blog post, add a call-to-action like "click the link in my bio to read more!" This can increase engagement and drive traffic to your website.
3. Use tracking parameters for link analysis
Some URL shorteners offer tracking features that allow you to see how many clicks your link has received. This can help analyze your Instagram bio's effectiveness and refine your strategy over time.
Conclusion
If you are ready to level up your Instagram game, use shortened links in your bio today. With a shortened link, you can reap a whole lot of benefits. Give it a try and see the difference for yourself. However, choose a reliable link shortener such as the one on Pushbio, follow the best practices, and watch as your Instagram bio becomes more effective than ever.

Consolidate your online presence, boost engagement, and start growing your audience with a single link