On its arrival, Instagram was widely celebrated as a potential channel through which individuals and businesses alike can promote themselves as well as their products and services. But, one major challenges is the frequent change in Algorithm which limits link placement on Instagram. Thanks to the creation of various link in bio apps that solve this issue.
Adding a link to website or product page on Instagram to generate more traffic and increase leads is the best gift one could get as a marketer on daily basis. Of course, this is possible on Instagram due to the growing numbers of users.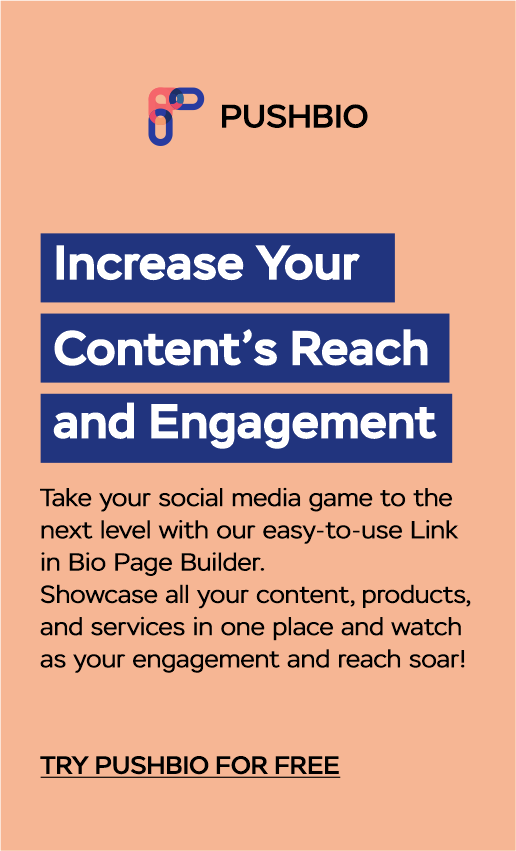 Check Out: What Does "Swipe Up" Means on Instagram Stories?
With this, there was so much fun and happiness from everyone that they could have access to another social media account through which they can add a link to their websites for traffic and sales. All these went on smoothly for a while, but along the line, something happened.
What happened, you may quickly cut in to get the full series of the story-line. Well, since you are curious to know, I'll go on. What happened along the line was that those social media marketers, individuals as well as businesses that were happily using the only link on their profile page weren't satisfied.
So, like Oliver Twist, a single bio link on their Instagram bio page wasn't enough, and so the need to look out for other alternatives through which they can add multiple links on their Instagram bio page.
While the search for other alternatives to increase clickable links on Instagram bio page was on, there came these guys (link in bio tools) with the promise a lasting solution to the decry of most Instagram users who needed to add more than one link on their bio page. Was a link in bio tools able to provide the solution as promised, if yes, how? Good that you cared to know further, let now look at what link in bio apps are.
What Are Link in Bio Apps?
In very simple terms, link in bio apps or tools are well customized and dedicated apps which can help you to generate custom links and use the same on your Instagram bio page. All that a link in bio tool requires from you is sign up for an account, and with that, you are good to start generating as many links as you wish to have on your Instagram bio.
Without an attempt to take much of your time on this, here is a quick outline of how to generate multiple links using the link in bio apps.
Choose a link in bio tool (for instance, Pushbio) and sign up for an account
On your account dashboard, set up a different destination that you would like your Instagram followers to visit (e.g., your newsletter signup, your blog, your product, and service page or more)
Save all your options, and the link in bio tool will automatically generate different unique links for each of the destinations you have chosen earlier.
Copy and paste each unique link on your Instagram bio page. With this, once your followers click on any of these unique links, there are automatically redirected to the chosen page, which each link has been linked to.
However, links generation from the link in bio tools comes at various levels of subscription. Based on which subscription plan that you sign up for, there are other enticing offers you stand to gain besides generating custom links for your Instagram bio.
As a matter of fact, these tools came as some pretty handy tools with lots of flexibility and features which have proven to step up users' experience on Instagram. With this, it wouldn't be breaking news any longer to say that link in bio apps/tools is a major driving force to the success of any Instagram account, be it a personal or a business account.
Advantages of Using Link in Bio Tools?
Well, without an attempt to give a generalized accolade to the enormous benefits in using the link in bio tools, here are other amazing advantages with which these tools brought along for Instagram users.
1. Increased Brand Awareness
Obviously, increasing brand awareness is usually one of the first reasons why many people resort to link in bio tools. This is so, due to the possibility of generating different unique links for different products and services you may be offering
2. Traffic Generation
Again, once you can put your brand's link up for many eyeballs to see and follow, you are invariably going to generate more traffic on your website. How? Users and followers alike who have access to various links on your bio page will definitely click to learn more about what the links on your bio page have for them. And once they do this, they are automatically redirected to your website.
Sure, you understand what it translates to monetarily when you have about 100 users is spending about 10 minutes on your landing page.
3. Daily Traffic/Link Stats
With some advanced link in bio tools such as Pushb.io, you can monitor and see the number of visitors hitting your website daily. Besides just knowing that you have visitors on your website, you can as well tell from which channel they had access to your page.
4. Google Analytics Integration
Just as the name suggests, you carry out an in-depth tracking and analysis of link clicks as well as visitors influx to your page.
5. Link Scheduling
Are there some links on your Instagram bio you wouldn't want to be active for some reason? With a link in the bio tool, you schedule the time and date you wish to have a particular link to appear and be active on your bio page.
6. Link Shortening Services
You can as well use some link in bio tools like Pushb.io to automatically shortens your profile link with ease of use by your Instagram followers and users.
Also Read: Best Tools to Shorten Instagram Bio Links
7. Drag Drop Box
Where you have tons of links generated on your Instagram bio page, you can as well use a link in bio tool to manage and organize all your links effectively.
Top 3 Link in Bio Apps/Tool You Should Use?
Obviously, you've seen that link in bio apps are more than just a tool for your brand promotion. So, while you are anxious to give a couple of them a try, here are the top three I can recommend for your use.
1. Pushb.io
Pushb.io is a very powerful bio link tool used by many Instagram users. It offers all its amazing features and services based on three subscription levels. Some amazing features of this bio linking app includes; custom profile URL, link scheduling, Google Analytics Integration, unlimited links, verified badge, Facebook pixel for re-marketing and lots of other amazing features you'll love to use.
Pushb.io Costs
Forever Free Plan is absolutely free,
Pro Plan –  $4.99 monthly
Agency Plan – $20 monthly
2. Campsite
The second runner up link in bio tool is Campsite. This link in bio tool has lots of other amazing features you can lay your hands on. Typical of such features are links created, having images attached to them also. Images on links become very important, especially for people who place so much importance on visuals on their Instagram bio links.
Campsite Costs
Campsite – Free
Campsite Pro – $7 per month
3. Linkle
Another good bio linking tool is Linkkle. However, one thing you may not like about Linkkle is the fact that it has lots of ads, especially on its free plan. But trust me, it's one of the best links in bio tool out there.
Linkkle Costs
One time subscription plan – $5
One time subscription plan – $10
Don't Miss: Top 5 Alternatives to Linktree Bio Link App
Wrap Up
If you've been indecisive about using any link in bio apps, hopefully, this post has been able to help you make an informed decision now.
Well, in my kind and candid suggestion, I'll advise that you try out these tools if truly you want to increase your brand visibility, sales and ultimately increase your clientele — Happy Instagram bio multi-linking with a link in bio tool.