For content creators, the advent of social media means they can churn out more content. However, with different platforms comes the challenge of helping the audience keep tabs on your online presence.
While link-in bio tools are diverse, they often come with different functionality. And although there are free versions, there are also paid subscriptions to unlock the full potential of such tools. That said, is linkinbio free?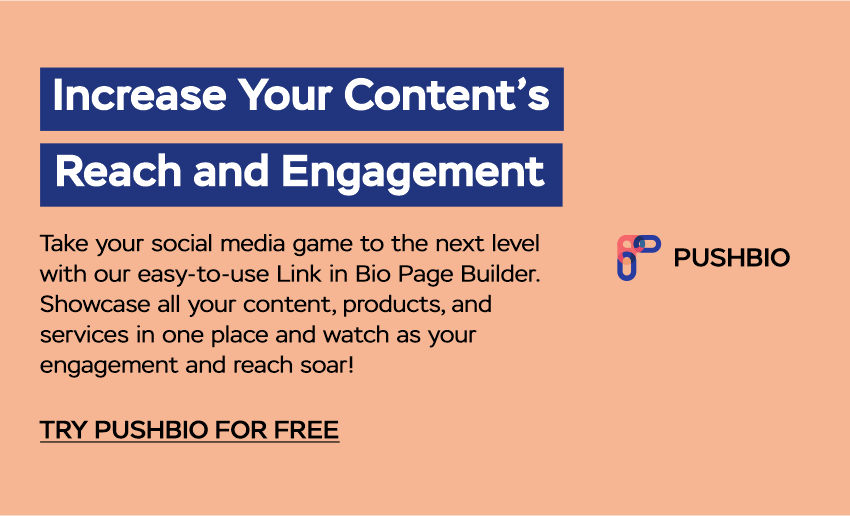 Linkinbio has a free version that has limited features available for users. However, it has a paid version that allows you to do more. Linkinbio is owned by Later, and its paid subscription is tied to it.
What is Linkinbio and how much does it cost?
By now, you know that linkinbio has a free version. And as mentioned earlier, its price tag is tied to Later pricing. This means different linkin.bio Later plans offer different customizations for linkinbio. Here is a detailed breakdown of what you get from each Linkinbio pricing level:
1. Free
With the free version, there is no cost to you, and you get to enjoy basic features. These include:
Add 1 of each social link
Enjoy unlimited buttons
Add a single link to each Instagram post
You can also feature your latest linked Instagram post above the Instagram feed
It gives you up to 3 months of click data for buttons and social links
Easily monitor clicks and visits using Google Analytics UTM tracking
It also includes a Later branded banner added to your public Linkin.bio page.
2. Growth
The Starter and Creator paid plans on Later cost $40 per month. It gives you access to all the features available on the free plan for linkinbio, plus some add-ons:
Allows you to add a TikTok feed for easy linking to TikTok posts
Adds your latest linked TikTok post above the TikTok feed
You can customize your design with a premade theme
Change your background, text, and button colors to match your brand
Customize the font on your page
Change the shape and style, and edit the feel of the buttons
Include a YouTube video
Add 1 to 5 links to each Instagram post
Link your Shopify store and tag products
3. Advanced plan
To use the advanced paid plan on Later costs around $80 per month. You can enjoy all the features available on the Free, Creator, and Starter plans. With this plan, you can enjoy a linkinbio page free of later branding. It also allows you access to a year of analytical data for buttons and social links.
All you need to know about Linkinbio
Linkin.bio by Later provides the services needed to add a link to your social media bio. It supports many social networks, including Instagram, Twitter, and Pinterest. Doing this allows you to promote your other online presence, such as your website, blog, or product.
Linkinbio is available to all Later users. However, its paid plans offer advanced features. It allows you to customize your username, which is changeable at least once every 30 days. When deciding on which link-in-bio tool to use, linkinbio is one of the easiest. It does not require any technical skill set, and you can efficiently perform several tasks.
How Linkinbio works
Linkinbio works like every other link-building tool. It contains a series of blocks that you can use to build your personalized Linkinbio page. After getting on the platform, you can add a profile picture, profile name, and other information to your page.
You can also include links to your social profiles, add clickable buttons, and link Instagram and TikTok posts. And depending on your subscription plan, you can perform other tasks, such as featuring your most recent post.
After customizing your Linkinbio page, you can add your bio page's URL link to your social media profiles. This will allow you to drive traffic wherever you want by using powerful CTAs to point the audience toward your link. It also eliminates the need to update the link in your social media bio constantly.
How do I use Linkinbio?
Setting up your linkinbio page is easy. It follows a series of steps which will be highlighted below:
1. Build your linkinbio page
Navigate to the Later web platform, and click on the linkinbio in the side menu;
Set your preferred username for your linkinbio page. Keep in mind that this will form your linkinbio URL;
After setting this, click on "Get Started" to launch your page.
Once set, you can head to your linkinbio management page, where you can edit your bio page.
2. Editing your Profile
After building your bio link page on linkinbio, it's time to start editing it. This will include adding personal branding items like avatar, profile names, and others. Here is how to edit your Profile on linkinbio:
Click on the Edit button next to Profile on the right side of the page;
To add an avatar, click the Upload button. Remember that only JPG, JPEG, or PNG formats are supported. Also, the optimal avatar size is 65 x 65 pixels;
You can also change your profile name. For this, you have up to 30 characters available;
Include a short bio of up to 115 characters;
Once you are done with your editing, click on the Save Changes button.
3. Adding social links
One goal of your linkinbio page is to help the audience find you on other social media platforms you use. And to do this, you must include social links on your page. Thankfully the steps to adding them are easy, and you can do them in no time:
Scroll to the Social Links button and click on Add Social Link;
This brings up a dropdown menu from where you have to select the social link you wish to add;
You will have to fill out the form presented by entering the required information;
You can repeat the process to add as many social links as you want;
In the end, click on Save Changes.
After adding your social links, you can view how many clicks your social links get with other analytical data sets. The amount of data set available is dependent on the type of subscription plan you have.
4. Enabling Google Analytics UTM tracking
You can add UTM tracking to your links for content creators interested in tracking capabilities. Later UTM tracking allows you to keep tabs on your conversion metrics, such as sales and clicks.
To enable UTM tracking, head to your linkinbio management page and click on Settings. From there, you can allow UTM Tracking. However, do not enable Later's UTM tracking if you already have your own UTM tracking parameters.
After completing your linkinbio setup, it's time to add your page URL to your social media platform. While how you will add your linkinbio page link to your social media bio will be different from platform to platform, you will still require the same process to get the link.
Head to your linkinbio management page;
Click on the share icon at the top right of the page;
Tap on the Copy Link from the option displayed.
After copying your Biolink page URL, you can head to your preferred social media network. From there, follow the prompts on adding a link to the bio section of the social platform.
Linkinbio alternatives
While Later Linkinbio free is great, it certainly has stronger competitors. These competitors often include exclusive features which make them stand out. Here are 3 of the top free alternatives to consider:
1. Pushbio
Pushbio is a suitable linkin.bio free alternative. It lets you centralize all your contents in one location for easy access by anyone with a link. One of its major features that stands it out from the pool is the ability to allow users use custom domain in their links. This gives greater personalization of your bio link making it easy to build trust and identity with the audience.
Asides from creating unique bio links pages, you can also design QR Codes, VCard Links, domains among other links quickly. You can also leverage on its tracking pixels and Google Analytics integration to give you an idea of how well your links are faring.
To cap it all, you can also receive payment on Pushbio with up to five different payment platforms. This functionality allows you to sell products directly from your page, accept donations from fans, and use Pushbio to engage with them on an ongoing basis.
2. TapLink
Taplink is another alternative to Linkinbio worth considering. You can easily add multiple links on one page and use a host of impressive features to add more juice to your landing pages.
It comes with  several customization options such as countdown timers, high converting text, engaging videos, and images. All of these features help you drive leads and sales anywhere you share your Taplink bio link.
one edge it has over Linkinbio is its in-built order management system. This notifies you every time an order request is placed.
3. ContactInBio
ContactInBio ranks as one of the best link-in-bio tool. It is very suitable for bloggers, social media influencers, and brands. You can use its messenger smart links feature to help you create direct links to messaging platforms. It also has a native Google Analytics and Facebook Pixel integration to help you track audience demographics and run retargeting ads. Additionally, you can embed payment forms, music services, social media posts, and a host of other cool features.
Conclusion
Linkinbio is certainly not free, but it does have a free package that allows you access to limited features. You can unlock more features by going for a paid subscription. That said, linkinbio gives you a neat way to manage your links and content. It also lets you use one link in your social media bio to drive traffic.

Consolidate your online presence, boost engagement, and start growing your audience with a single link