Instagram limits your chances of sending visitors out to other pages of your choosing. This makes it hard to include links to Instagram posts.
In this article, I'll show you different ways to add a clickable link to an Instagram post.
Create your own free link in bio page
Ready to simplify your online presence?
With Pushbio, you can;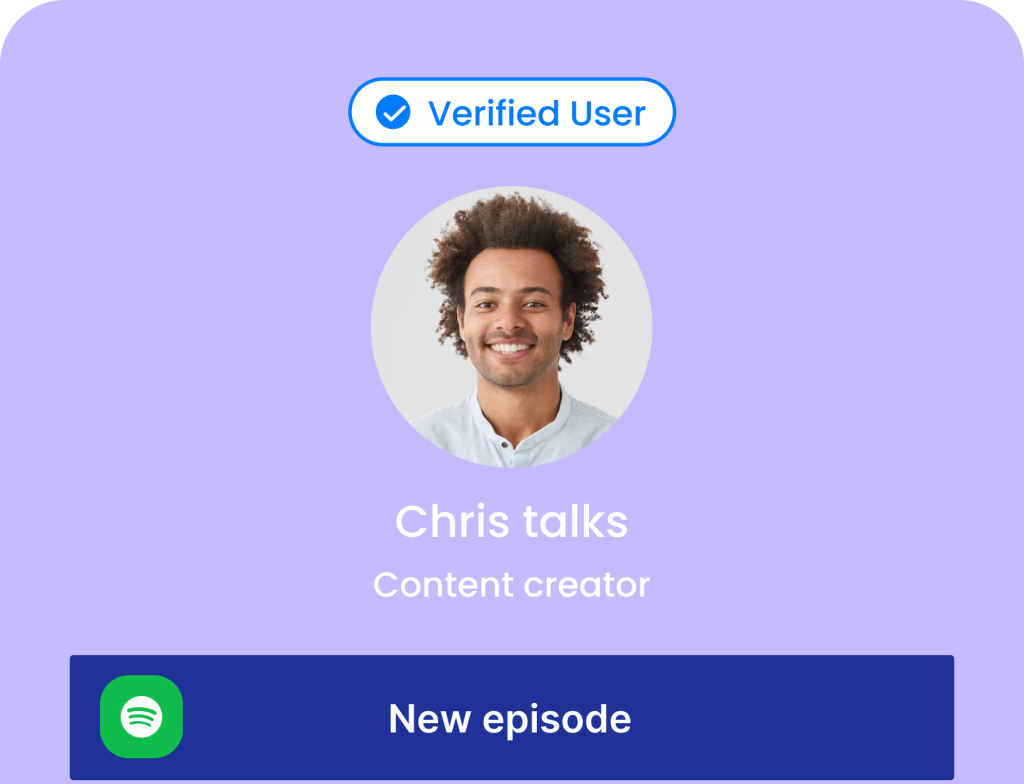 Create your own free link in bio page
Ready to simplify your online presence?
With Pushbio, you can;
Where can I add links on Instagram?
Instagram has a strict rule on where you can place clickable links on it. However, users can place a link everywhere you can add text. So you can add links to Posts, Stories, Reels, and even comments in Live. Asides from these, you can also add a link in your bio.
However, remember that visitors will get a different experience when they view your link, depending on where you post them. Your link will be clickable in the bio website line. Also, links added to a feed photo or video will only be clickable if they are advertisements.
Additionally, if you have a verified Instagram account or over 10,000 followers, you can add clickable links in Stories.
You cannot directly post clickable URL links on Instagram post captions. However, with a bit of ingenuity, you can still insert your links into the post in several ways.
4 ways you can add link to an Instagram post
Thankfully, there are a couple of ways you can rely on to help you share your link in an Instagram post. Here are some for you to consider:
1. As an ordinary text link in a post
This option lets you play around with a few prime locations, such as in the caption of your Instagram posts, the first comment, or the content. Links added to posts are not active, so they are not clickable. This presents a challenge, but with a bit of work, you can adjust it to help you optimize your link.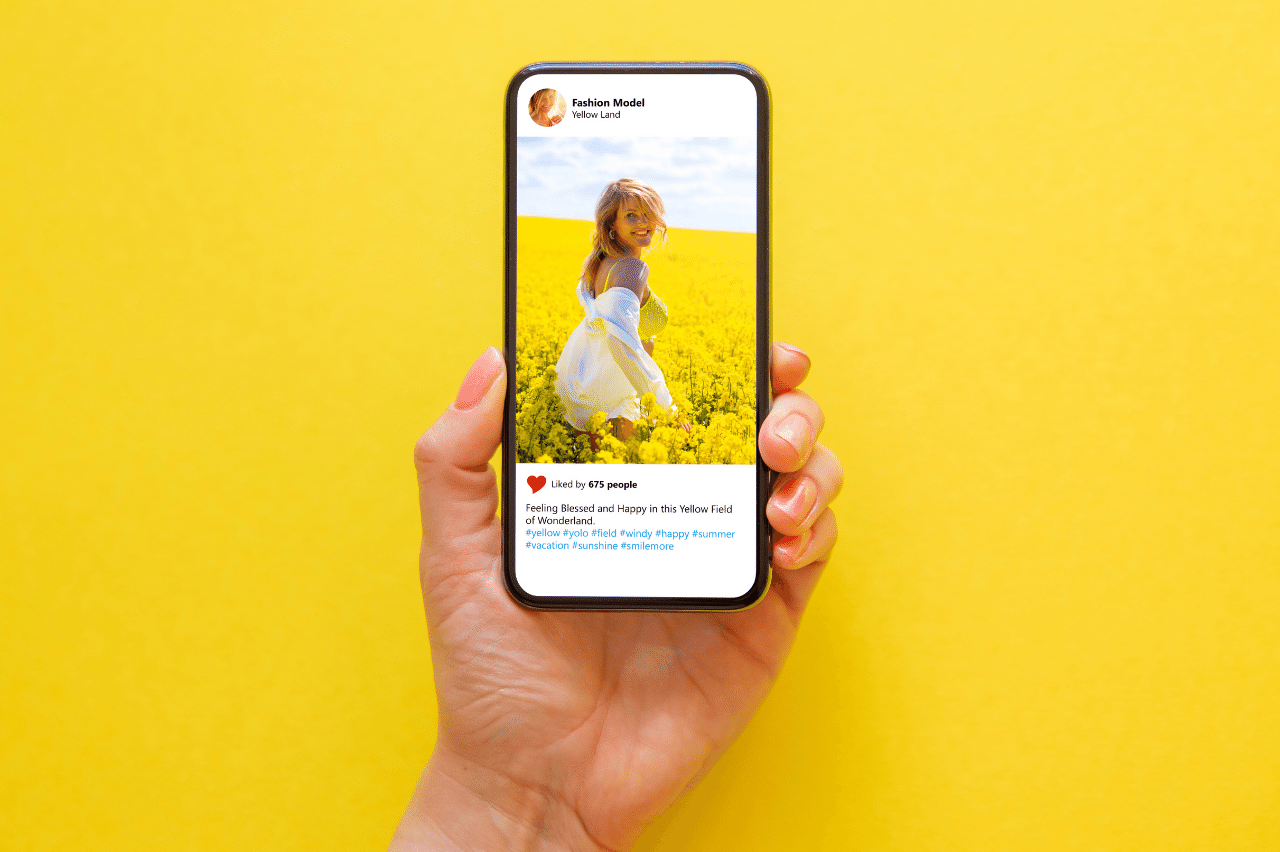 Visitors using the Instagram app won't be able to copy the text under a post. Still, those from a browser can copy the text under a post.
To use this method, your link-in-text has to be short, concise, and easy to memorize. You can use Pushbio link shortening feature to help shorten your link before sharing it in your post caption. This way, it will be easier for visitors to memorize the link and type it in their browsers.
Follow the steps below to use Pushbio link shortening tool:
Log in to Pushbio;
Click on Create Link button on the user dashboard;
Select Shorten URL from the options;
Paste your long URL into the box labeled Long URL;
Edit the Short URL box to reflect the domain you wish to have in your short link;
Click on the Shorten Link button to create your short link;
You can then copy your shortened link and paste anywhere you want on Instagram.
2. Use Instagram checkout and product tags
Here is another way of adding links to your Instagram post. If you have an online shop, you can enable your checkout option to tag your Instagram posts containing products with shopping links.
And if you've seen Instagram shopping posts, you know how valuable they can be. All visitors must do is tap the picture to display items and View Products tags. Links added here are clickable.
Additionally, you can use another link form at the bottom of a post picture or video. From here, visitors can see any options, such as View Shop, Learn more, or Shop now.
3. Pay for a sponsored post
Instagram lets you pay for a sponsored post, allowing you to add clickable links at the bottom if you have an Instagram business profile. These will enable you to target a specific audience of your choice, including those not following you, giving you a more significant conversion rate.
However, to make the most of this option, ensure that your links are relevant to the post and story in which they appear. Also, you want to create an attractive post while including a prominent CTA. With this, you can be sure of not wasting your ad spend.
4. Pay for a link in captions
Soon, users of Instagram will be able to pay for the ability to insert links in captions. How this will work is still sketchy, but from a patent application by Facebook, Instagram may charge those who wish to add links to their captions. With the new in-coming feature, Instagram will automatically detect the presence of any link within a caption and notify you via prompt whether you wish to make the link clickable by paying.
For now, what the platform will charge is unknown, but we expect the price to be made public as soon as the feature goes live.
5. Add links in Instagram direct messages
Not many know they can use their Instagram DMs to share links. Asides from using it to answer customer service questions, this is another use for the DM. By sharing links from your DM, you can respond, reshare, and build customer relationships. The best part, you can always be the one to reach out first.
To improve your chance of success, ensure that your messages provide value, such as answers to a query, tips, incentives, or introductory discounts. You don't have to type your messages; you can rely on Instagram quick replies to help you out.
You can set up quick replies by heading to your Settings page and clicking "Business." Next, input a message you want and enter a unique keyword to help you quickly locate your reply. You should include active links in your quick replies and standard messages. This maximizes your effort at responding to customer queries and starting an automatic lead-nurturing campaign.
6. Use action buttons on your Instagram profile
If you have an Instagram business profile, you can access user profile action buttons to share links. This allows you to build instant buttons on your profile for several actions, including call, text, email, directions, start order, book, or reserve.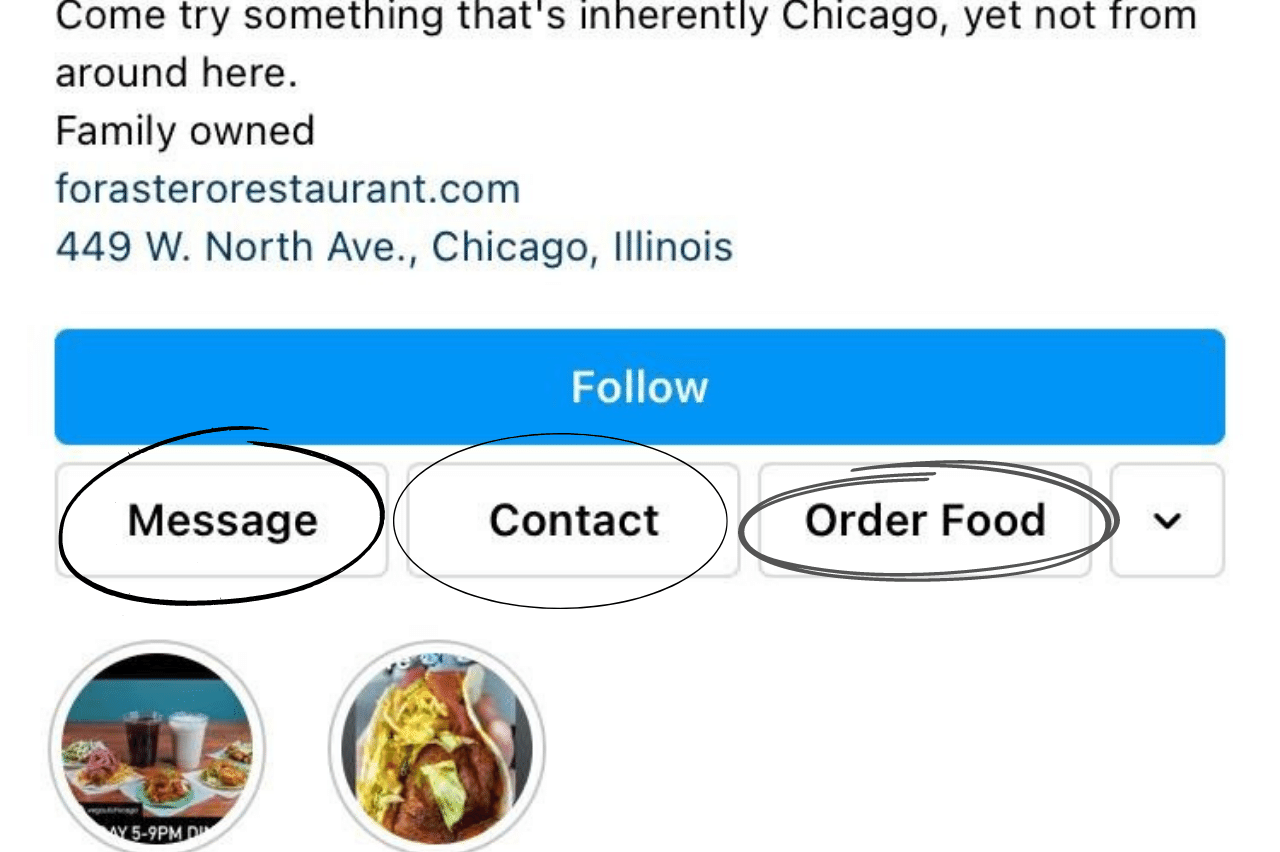 The beauty of action buttons is that each button gives you a specific conversion action. This also means you can further target a particular audience that fits your business's goals and audience behavior. However, action buttons are only visible to mobile traffic.
3. Add swipe-up links to your Instagram stories
Instagram stories are an important way of sharing your links on the platform. You can use them to quickly get time-dependent content in front of an audience in no time. By default, Instagram stories have a life span of 24 hours, after which it is removed. This means there is a limited amount of time to get viewers' reactions. Therefore, ensure to utilize a powerful yet catchy CTA.
Additionally, you can save stories containing your swipe-up link in the highlights section on your profile. These will stay pinned between your bio and content grid. You can utilize your highlights as a library for important content such as FAQs, top-selling products, and past events.
Conclusion
Instagram is a vital part of any social media success you want. The platform is rich in traffic and provides several features to help grow your business and drive engagement. However, limitations on the use of links can be frustrating. Thankfully, there are ways to get around this but keep in mind that while you want a network of links on your Instagram profile, you should only post links that are actually useful to your audience.

Consolidate your online presence, boost engagement, and start growing your audience with a single link