Instagram verification is a process of verifying the authenticity and credibility of an account by assigning a verified badge to it. Link posting in the bio adds a clickable link to the profile's bio section that can direct users to a specific website or content.
Now that you know what both terms mean on the popular photo-sharing platform, your next question is: do I need to verify my Instagram account to post links in my bio? This post will answer the question and provide information on Instagram verification and link posting in the bio.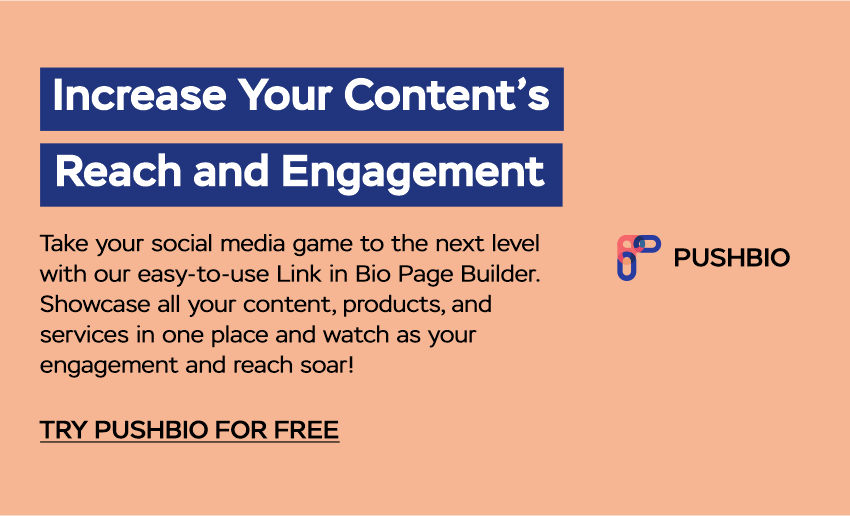 Must I verify my Instagram account to post links in my bio?
No, you do not need a verified Instagram account to post links in your bio. However, having a verified account can give your profile more credibility and visibility, making it easier for people to find and trust your content. If you do have a verified account, it's important to follow Instagram's policies and guidelines to avoid having your verification badge removed.
What is Instagram verification?
Instagram verification is a process by which the platform assigns a verified badge to an account to indicate that it is authentic and credible. The verified badge appears next to the account's name and helps users quickly identify authentic accounts of public figures, brands, and influencers.
A verified badge, represented by a blue tick, appears next to an Instagram account's name in search and on the profile. This badge confirms that Instagram has verified the authenticity of the account and that it represents a genuine public figure, celebrity, or brand. It is important to note that the verified badge is not used to endorse public figures or brands.
Requirements for an Instagram verification badge
Anyone can request verification on Instagram, but getting approved for the blue tick requires meeting certain criteria. Although the exact requirements for verification are not explicitly stated, Instagram provides guidelines to help users determine their eligibility.
First, it is important to ensure that you follow Instagram's Community Guidelines and Terms of Use. This will ensure that your account is in good standing with the platform and that you follow the rules and regulations Instagram sets. Adhering to these guidelines will increase your chances of getting approved for verification.
Authenticity: The account should belong to a real person, business, brand, or entity.
Set to public: Private Instagram accounts are not eligible for verification.
Complete: The profile should have a bio and photo and must be active on the platform.
Maintain uniqueness: The account must be the only one representing the person or business, and multiple accounts for the same person or business are not eligible for verification. General interest accounts are also not eligible.
Notable: The account must represent a publicly known and highly-searched person or business featured in multiple authentic news sources. Paid or sponsored media sources do not count.
How to request verification on Instagram
You need to submit a verification request through the app to verify your Instagram account. Then, Instagram will review the request to determine if your account meets the criteria for verification.
Go to the menu on the top right and click on "Settings;"
In Settings, click on "Account;"
Select "Request Verification;"
Fill out the required fields;
Submit the request to start the review process.
According to Instagram, meeting the eligibility criteria does not guarantee that your account will be verified. The verification process has yet to set a timeline, and there is no way to predict when you will receive a notification about the status of your verification request. If your request is denied, you must wait 30 days before submitting another request for verification.
How much does it cost to verify an Instagram account?
Instagram verification is a free service provided by the platform. There is no cost to verify your account, and no fees or paid services are offered to verify your account. Any claims or advertisements for paid verification services will likely be scams and should be avoided.
If your verification request is approved, your account will be verified, and the blue tick will be added to your profile. If your request is denied, you can resubmit the request after 30 days. Always remember that verification is not guaranteed and that having an unverified account does not impact your ability to use the platform or reach your followers.
Benefits of having a verified Instagram account
While verification does not guarantee success on the platform, it can be a valuable tool for building trust with your audience and establishing your online presence. Having a verified Instagram account can offer many benefits:
1. Increased credibility and trust
Verification demonstrates to your and potential followers that your account is legitimate and trustworthy. When users see the blue tick next to your account name, they know that your account has been verified by Instagram, which adds credibility to your profile and increases trust in your brand.
2. Improved visibility
Verified accounts are more likely to appear at the top of search results, increasing their visibility and reach. When people search for your brand on Instagram, your verified account is more likely to show up near the top of the results, making it easier for users to find you. This can increase your reach and improve your chances of attracting new followers.
3. Protection against impersonation
Verification helps to protect your brand from impersonation and ensures that people can find your authentic account. With verification, you can ensure that users are interacting with the real you and not a fake, parody, or impersonating account, which can damage your reputation and confuse your followers.
4. Enhanced brand image
Verification can enhance your brand's image and increase your online presence and authority in your industry. A verified account can help establish your brand as a leader in your industry, which can help increase your credibility and establish you as an authoritative voice in your field. This can help you attract more followers and improve your overall online presence.
Tips on how to improve your chances of getting verified
Following these tips can help you improve your chances of getting a verified account on Instagram. However, it's important to remember that there is no guaranteed timeline for when you will receive verification and that approval is ultimately at the discretion of Instagram:
Ensure your account follows all of Instagram's community guidelines and terms of use. Instagram will not verify an account that violates these policies, so it's important to be familiar with them and ensure that your account complies.
Your profile should have a bio and profile picture and be active on the platform. Instagram is more likely to verify accounts with a strong, complete profile and a history of engagement on the platform.
Verification is more likely for accounts that represent a public figure, celebrity, or brand widely recognized and featured in multiple credible news sources.
Your account should be the only one representing your unique self or business. Instagram does not verify multiple accounts for the same person or business.
Although there is no exact number of followers required to be eligible for verification, having a substantial following can help increase your chances.
The verification process can take time, and there is no guarantee that your account will be verified. If your account is denied, you must wait 30 days before reapplying.
Can I lose my Instagram verification badge?
Once you receive a verified badge on Instagram, it's important to treat it as a privilege and maintain the standards set by the platform. Instagram reserves the right to revoke a verification badge if an account violates its policies, such as:
Illegally selling or transferring the badge;
Using the profile picture, bio, or name section to promote other services or violate influencer marketing guidelines;
Attempting to verify the account through unauthorized third parties.
Therefore, it's crucial to abide by the guidelines set by Instagram to keep your verified badge and avoid having your account disabled.
Is it compulsory to verify my Instagram account?
No, verification is not mandatory, and having an unverified account does not mean that your account is not legitimate or that your content is less valuable. Verification is a signal of authenticity, but it's not the only one. The most important factor has high-quality content that engages with your audience and establishes your presence on the platform.
Can I get verified with 200 followers on Instagram?
Yes, you can get your Instagram account verified even with 200 followers. This is because no specific number of followers is required to be eligible for verification. Accounts with 100,000+ followers and those with less than 10,000 followers can apply as long as they meet the other criteria outlined above.
That said, while Instagram does not publicly disclose the specific number of followers, it's unlikely that an account with only 200 followers would meet the criteria for verification. Typically, verified accounts have a significant following, with thousands or even millions of followers, and are often associated with high-profile individuals, celebrities, public figures, and well-established brands.
Conclusion
Understanding Instagram verification is important for those who want to verify their account and take advantage of the benefits that come with it. As discussed above, the requirements and benefits of verification help readers make informed decisions on whether they should apply for verification.

Consolidate your online presence, boost engagement, and start growing your audience with a single link