By design, Instagram limits the number of places you can place clickable links on it. According to the platform, this decision helps prevent the platform's over-saturation with self-promotional links and prevent spamming. While this is helpful, it also challenges genuine users who wish to add links to their Instagram accounts.
To get through this, Instagram allows you to place a clickable link in your bio. And in this piece, you will learn how to put a clickable link in Instagram bio.
Create your own free link in bio page
Ready to simplify your online presence?
With Pushbio, you can;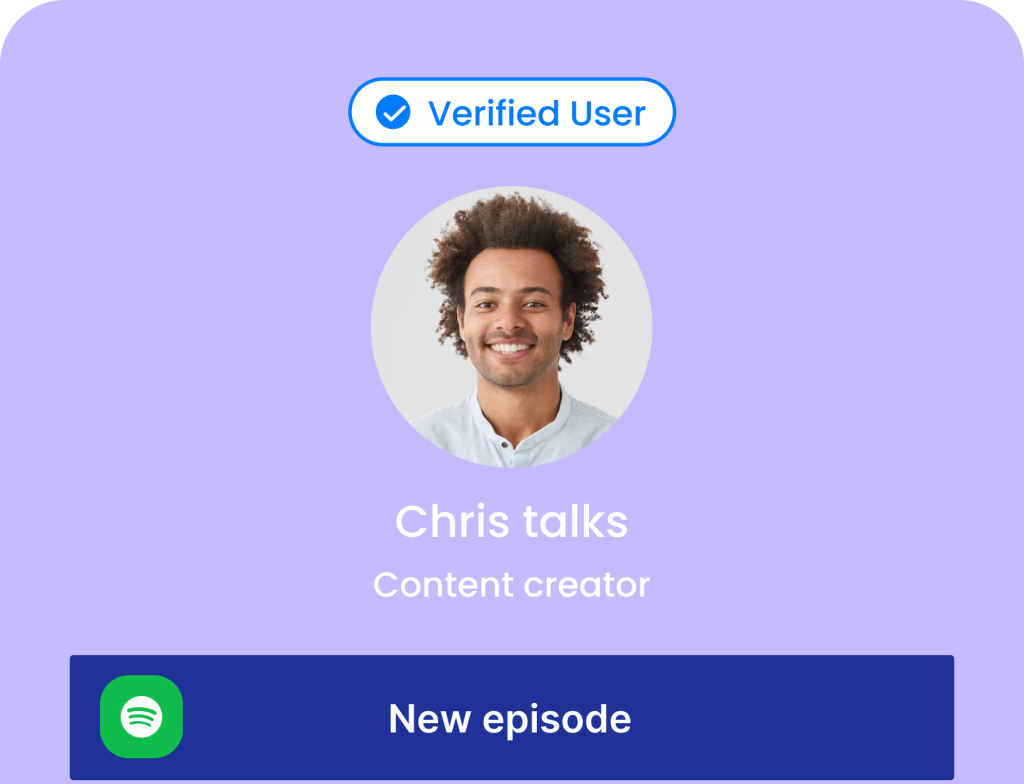 Create your own free link in bio page
Ready to simplify your online presence?
With Pushbio, you can;
How do I add a clickable link to my Instagram bio?
You can do this both on your Instagram mobile app and on the web version:
Open your Instagram app on your mobile device;
Tap on the profile icon in the bottom right-hand corner;
If you are using a web version, this will be located at the top-right-hand corner of your screen;
Click on the "Edit Profile" button;
Locate the field marked "Website" and paste your link there;
After this, click on "Done" to finish the process.
After adding your clickable link, you can always edit, remove, or change the link as much as you want.
Show off multiple links by using a link in bio tool
A link in bio tool lets you connect multiple pages and content via a unique URL. This is especially useful on Instagram, where there are limitations on the number of links you can add to your bio section.
Pushbio allows you to create unique landing pages that house several other contents essential to you. With Pushbio, you can create a dedicated page for your Instagram-related content so all your audience can get them all from one link.
This removes the need for you to update or change your link every time manually. Also, using a custom landing page from Pushbio provides you with consistent branding.
Here is how to use Pushbio to put a clickable link on your Instagram bio
Head to the Pushbio homepage to create an account;
If you already have an account on Pushbio, all you need do is log in;
Click on the Create Links button on the user dashboard;
Select Bio Link from the options displayed;
You will need to supply a custom alias or accept a randomly generated handle;
Next, click on the Create Biolink Page tab.
This creates your Biolink page with your preferred alias included in the URL. You can copy and paste this URL into your Instagram bio section. You can always edit your bio link page to include content such as links to other web content, embed YouTube videos, and add SoundCloud music. You can even create a mini shop on your page to sell products and services and receive payments by connecting to any of our payment gateways.
Why do I need a link in the bio on Instagram?
While you might want to include a link in your Instagram bio section, it isn't essential. If your account is just for sharing images and content on Instagram, you might have no reason to include a link.
However, if you are on Instagram to promote your business or brand, in that case, it is essential to have a link in your bio section. Here are some reasons you need to include a link in your bio section:
1. Direct audience to your website or a specific page
Channeling traffic from your social media to your website or any specific page of your choice is one of the significant benefits of adding a link to your Instagram bio. You can even further target this by directing the audience to a specific section of your website to help you increase their chances of making a conversion. Just make sure that the link you are adding provides value to the audience.
2. Promote a launch
If you are about to launch a new product or service, adding the link to your Instagram bio section can help improve its visibility to your target audience. You can even entice your audience with incentives to help encourage click-through rates. Using the link in your bio section can help you raise awareness and drive audience anticipation for your new product or content.
3. Increase engagement and drive buzz
Your Instagram bio link can help you serve as a Launchpad for a contest and prize-winning events. This can help you grab attention and drive buzz around your page, increasing your engagement. The end benefit of this is gaining a new audience as well as increased conversions.
Tips to get more clicks on your Instagram link in bio
1. Create an optimized Instagram Bio
Regardless of where your Instagram bio link connects to, if your entire bio is not optimized, the audience might not be compelled to click on the link. To do this, use industry-relevant terms and keep your bio as concise as possible. The more appealing it gets, the more chance it stands of getting the audience's attention.
2. Engage with your audience
There needs to be more than just optimizing your Instagram bio section. If you don't pick audience interest by interacting with them, they will ignore your bio link. To do this, always drop insightful comments and respond to audience queries. This helps to build your reputation as an authority in your industry.
3. Include a clear call to action
Using CTAs is one of the simplest ways to lead your audience to your bio link. And if you point them in that direction, you increase your chances of getting clicks. Put up a clear and specific CTA relevant to the link in your bio section as well as your post.
You can also use CTAs in your Instagram bio section. One classic example is; "follow the link below to learn more about our products." The audience knows what to expect when they click your bio link by reading your CTA.
4. Create high-quality content
When it comes to Instagram, you can't dislodge the place of high-quality content. To this end, always prioritize quality over quantity. If you keep producing helpful and valuable content, your audience will follow your online trail to get more from you.
Conclusion
Putting a clickable link on an Instagram bio is simple. The steps are easy to follow since they are pretty straightforward. And although you can only have one link on your Instagram bio, you can get more from your single URL by using the link in bio tools such as Pushbio. The steps have been highlighted in this piece, and you can apply the tips to help you ensure that you drive audience attention to your bio link.

Consolidate your online presence, boost engagement, and start growing your audience with a single link