In today's world, having a social media platform that lets you interact with a large audience and share audio content from your favorite streaming platform is a plus. Thankfully, Instagram allows you to do just both with ease. You can rely on its robust features to help connect with your audience while also integrating it with your SoundCloud account.
You can seamlessly bring your content from SoundCloud to Instagram without having to go through all the hassle of reposting afresh. In 2018, the streaming service giant announced it was launching a feature that allows users to share contents from its service directly to Instagram. This article will show you how to post SoundCloud contents on Instagram.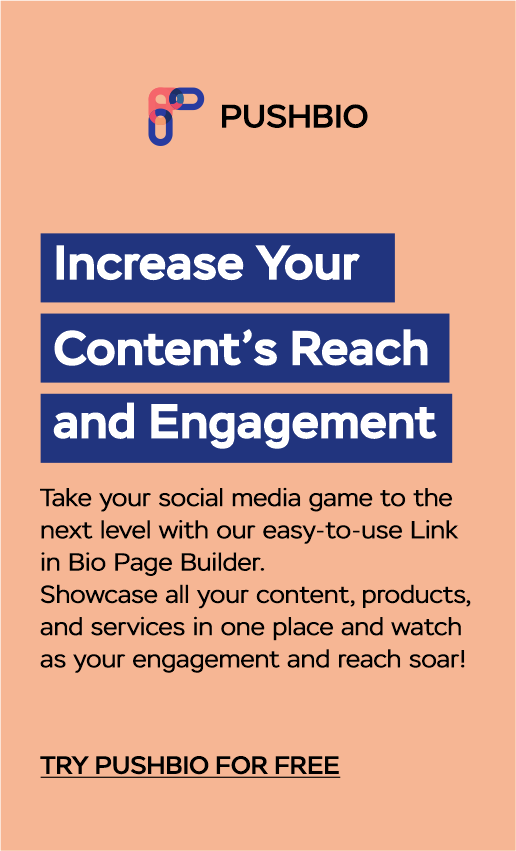 How to post music from soundcloud to Instagram directly
You are missing out if you are unaware of this Instagram SoundCloud integration. Thankfully, here is an article on how to post SoundCloud on Instagram. Follow this guide to get it done in no time:
Log in to your SoundCloud account on the mobile app;

Your first step is the find the track you wish to share on Instagram on the SoundCloud platform;

After locating the track, click on the

share

icon at the bottom of your screen;

From the list of social media icons displayed, tap the

Instagram icon

or select "

Share to Instagram Stories

";

The link of the track is automatically copied and shared to your Instagram stories;

From here, you can make several adjustments as you want. You can include texts or a SoundCloud sticker;

After you are done with your editing, click on share to make your story go live and become available to fans, followers, or friends.
Now your SoundCloud music link will be available on Instagram. All your audience has to do is click on the "Play on SoundCloud" link at the top of your Instagram Story.
One plus of this feature is that you can also share profiles, albums, or playlists to Instagram Stories. And from your SoundCloud app or web, you can use this same feature to get your tracks on to Facebook stories, Snapchat, Twitter, WhatsApp, and others.
While SoundCloud allows you to share content on Instagram, Instagram stories are time limited. Also, if you have many tracks to share, sending an audience from Instagram to SoundCloud now and then isn't always the best option.
In steps, Pushbio; your all-in-one biolink page builder where the audience can get all the links and even listen to your favorite SoundCloud tracks and album without having to redirect.
There are two methods of using Pushbio to share your SoundCloud content:
1. Sharing the links to your music

This method allows you to have a collection of your SoundCloud links on your biolink page. This is especially helpful if you have loads of content you wish to share. To use this method, follow the steps below:
Create a new account on pushbio or login if you already have an account;
Click on Create Link and select Biolink page to create your biolink page. If you already have one, just click on the biolink you want to add your music on.
Set your biolink name and pick a domain name, proceed to Create biolink page and you will be redirected to the Biolink settings page;

From here, click on the

Add Blocks

option;

Locate the

Link

block and click on it;

Paste your already copied SoundCloud music link the box provided;

Click on "

Done

," and your link will be added to your Biolink page.
You can repeat the process for as many SoundCloud contents as possible to add to your Biolink page.
The final step is to share your biopage URL on Instagram for your followers to follow up. However, the best approach is to make it your permanent link in bio so you won't have to change your link-in-bio every time you have a new release.
2. Embedding SoundCloud contents
The second method is to embed your SoundCloud content to your Biolink page. This allows the audience to directly listen to the tracks right from your page without redirecting to SoundCloud.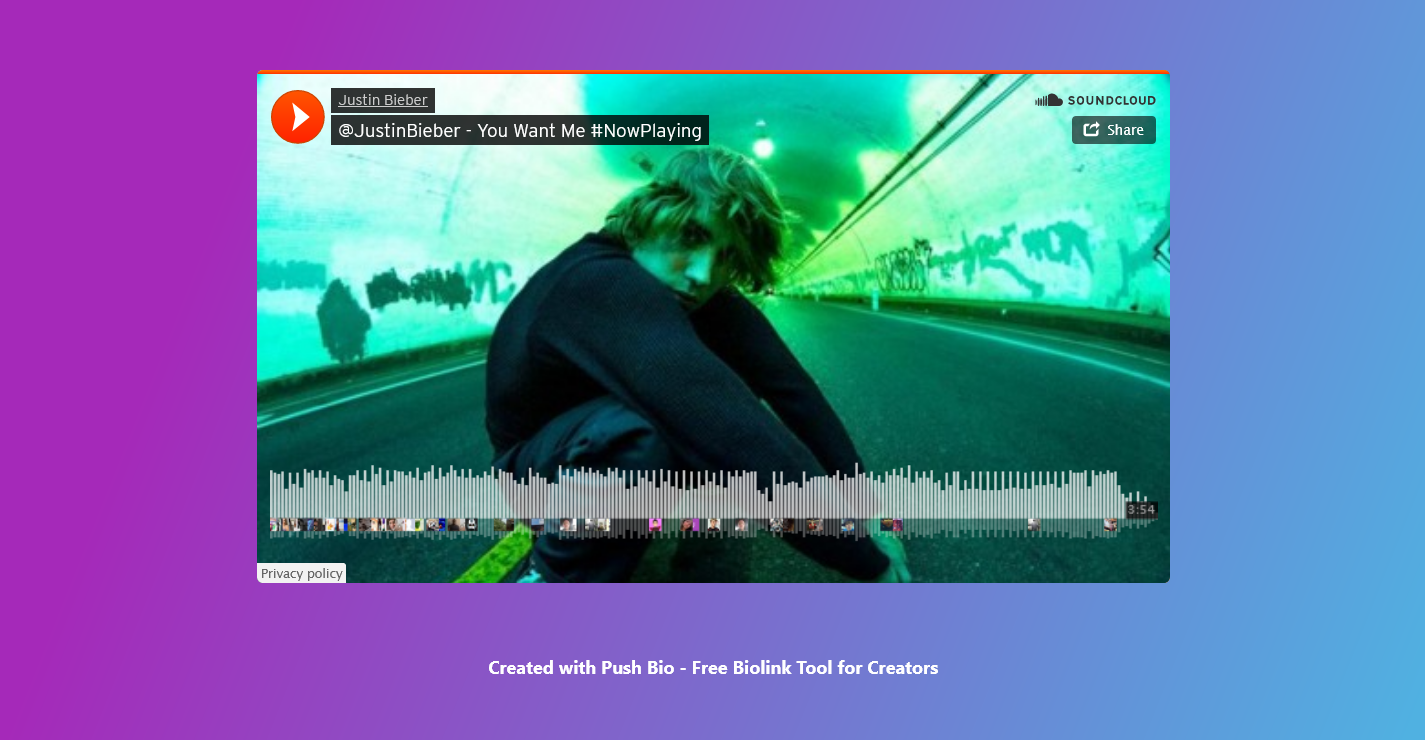 If this sounds appealing to you, here is how to do it in quick steps:
Click on the

Biolink page name

you want to include your links on.

From here, click on the

Add Blocks

option;

Search for and click on the SoundCloud block;

Paste the URL of the content from SoundCloud into the field provided;

Click on

Submit

to complete the embedding process.
Here is a full guide on how to embed sounclound on biolink page
Your music will display automatically on your biolink page and your followers can play it directly. Repeat the process if you want to add more music contents.
1. As an ordinary text link in a post
With this option, you can decide to add your SoundCloud track URL in the caption of your Instagram posts, the first comment, or on the content. However, a downside to using this method is that links added to posts are not active; hence they are not clickable.
Also, to use this method optimally, you need to post a short link that is easily memorable. Here, you can rely on the link shortening feature on Pushbio to help you create concise links. 
2. Add links in Instagram direct messages
You can also use your Instagram DM feature to share links. This allows you to create a more personalized approach to your SoundCloud content-sharing efforts. Also, you can use DMs to reach out to your followers and direct their attention to your SoundCloud tracks.
All you have to do is add the URL in your direct message and include a powerful call to action and catchy content. Most importantly, URLs in DMs are active and clickable.
3. Sharing SoundCloud tracks on the web
You can also share your tracks and profiles from SoundCloud to such platforms if you own websites or blogs. This ensures that visitors to your website or blogs get the opportunity to follow your link to SoundCloud and engage the track.

Click the "Share" button underneath the track's waveform and select the relevant icon to share. Alternatively, you can manually copy the URL and paste it onto a new post or message on your target platform.
By design and function, both SoundCloud and Instagram are separate platforms with different functionalities. However, the integration feature holds much potential for you as a brand or content creator to leverage. Here are a couple of reasons why you need to share your SoundCloud content on Instagram:
1. Cross-promote your contents
With the integration feature, you can enjoy the best of both worlds by easily cross-promoting your content. Initially, you needed to use a screenshot to be able to share your content from SoundCloud to Instagram. Now, the task is done for you automatically with the click of a few buttons.
2. Get your content in front of more audience
While SoundCloud is a ready source of traffic for your music, podcasts, and other audio content, integrating it with Instagram opens another door completely. Now, you can connect with your audience who are on Instagram and channel them on your SoundCloud track. They follow your journey and enjoy some of your excellent content.
3. Grow your audience and engagement
Increased engagement is most likely why you decided to share content from SoundCloud to Instagram. And the more relatable content you can share with your Instagram audience, the more you increase your chances of growing your audience and engagement on both platforms. 
Conclusion
Combining SoundCloud and Instagram can be the much-needed boost you need in your career as a content creator. SoundCloud provides you the avenue to get your songs, tracks, podcasts, and other audio content online while you can leverage the rich traffic on Instagram to increase engagement with it. Either way, there is a simple integration you can use to do this and make the most of your presence on both platforms.