Video content holds unparalleled sway, and mastering the art of uploading and sharing extended videos on Twitter can be game-changing. It's not merely a matter of clicking the upload button and crossing your fingers for success; it involves understanding the platform's intricacies and harnessing Twitter's capabilities to expand your reach.
Twitter (Now known as X) is renowned for its concise 280-character posts and its embrace of the potency of visual content, permitting users to share videos. Nevertheless, as Twitter evolves continuously, it presents challenges and prospects, especially regarding sharing lengthy video content.
Create your own free link in bio page
Ready to simplify your online presence?
With Pushbio, you can;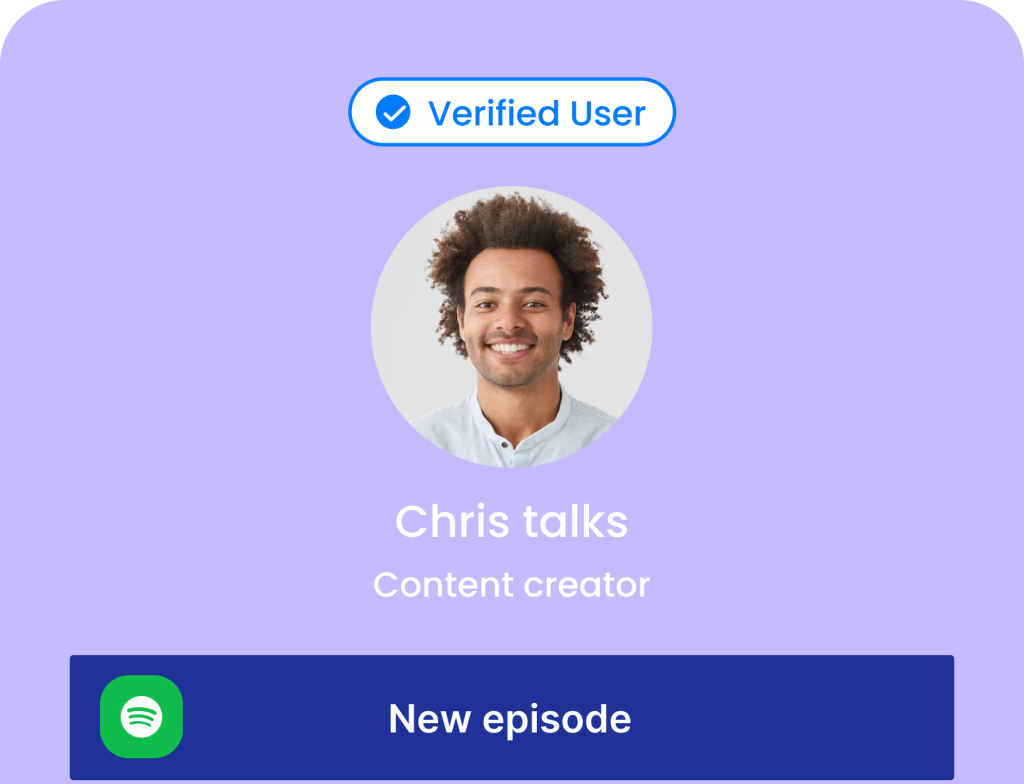 Create your own free link in bio page
Ready to simplify your online presence?
With Pushbio, you can;
Within this article, we will guide you through the various methods on how to share long videos on Twitter. Whether you aspire to grow your viewership or are a brand seeking to establish a digital presence, these comprehensive insights will equip you for success.
What is the Twitter video length limit?
Just as Twitter's character limit has seen its fair share of changes, the rules regarding video length have also evolved. With Elon Musk taking the helm as Twitter's new owner and eyeing the video space, we might soon witness shifts in how Twitter handles video content.
Typically, Twitter imposes a video length limit of 140 seconds, equivalent to 2 minutes and 20 seconds. This limit applies to most users and can't be extended, at least not in most cases. In addition to this, videos shared on Twitter must adhere to a maximum file size of 512MB and a maximum framerate of 60fps. Furthermore, to meet Twitter's requirements, your videos should be at least 30 seconds long and uploaded in MP4 or MOV format.
However, a couple of clever workarounds allow you to share videos as long as 10 minutes. In the following sections, we'll delve into these methods, unveiling the secrets to extending your video reach on Twitter.
When it comes to how to bypass Twitter video limits, there are a couple of ways to go about this. Users of the platform can use any of the following methods to get their long videos onto Twitter:
1. Using the Twitter Ads
If you're eager to share long videos that stretch up to 10 minutes in duration on Twitter, it's possible through the Twitter advertising platform. Here's how you can make it happen:
Head over to ads.twitter.com and create a new campaign;
You'll need to provide your credit/debit card details to begin, although the platform itself is free to use;
Click on your profile picture, and from the dropdown menu, choose "Twitter Ads";
After entering your card information, you'll find a few dropdown menus. Click on "Creatives" and then "Videos";
You'll be presented with Twitter Video Player Terms; be sure to agree to them;
In the Video section, locate the "Upload" button and select the video file from your computer;
Be patient; the upload process may take several minutes;
Click on "Compose Tweet";
Add essential information such as a title and description;
Choose between "Promoted-only" or "Standard delivery." However, keep in mind that "Promoted-only" is a paid service.
Now, you're well on your way to sharing those extended videos on Twitter.
2. By becoming a X Premium subscriber
For those who have upgraded to Twitter or X Premium subscriptions, a world of enhanced features awaits, designed to elevate your platform experience. One of the standout perks is the ability to upload videos of up to 2 hours in length at 1080p quality. What's more, there's no cap on the number of videos a user can upload, even if they're all maximum length.
As a Premium subscriber, you can utilize this feature on both x.com and X for iOS. Here's how you can make the most of this premium privilege:
Begin by navigating to x.com and use the compose box or click the post button;
Next, select the gallery button;
Choose a video file from your device and click "Open";
If your video isn't in a supported format, you'll receive a prompt. Keep in mind that videos must be under 2 hours in length and have a file size of up to 8GB;
Craft your message, and when you're ready, click "post" to share your post along with the video.
With these premium features at your fingertips, you can fully leverage the potential of Twitter Now X to enhance your content-sharing capabilities.
Troubleshooting longer video upload problems
Encountering problems while uploading longer videos can be frustrating, but there are some simple troubleshooting steps you can take to address these issues:
First and foremost, verify the stability and speed of your internet connection. A strong and fast connection is essential for a smooth upload process.
Ensure that you are using a web browser and device that is supported by our platform. Compatibility matters when it comes to video uploads.
Look at your video's file size and format to confirm that it aligns with our platform's requirements for uploading. This step is crucial to avoid any complications.
If the issues persist even after trying these troubleshooting steps, don't hesitate to reach out to our support team. We're here to help you resolve any uploading challenges you may be facing.
These troubleshooting guidelines can help you overcome obstacles when uploading longer videos and ensure a smoother experience.
Final Thought
Throughout this journey, we've uncovered the secrets to effectively sharing longer videos on Twitter. Whether you're an aspiring content creator or a brand seeking to make an impact, don't hesitate to share your long-form video content on Twitter. Engage with your audience, analyze your video's performance, and refine your strategy as you go along.

Consolidate your online presence, boost engagement, and start growing your audience with a single link