Linktree remains one of the best link-building tools out there. It offers a plethora of services that are great for content creators. Also, it has a free version as well as several levels of paid subscriptions. However, does Linktree pay you?
No, Linktree lacks a known affiliate program that can be a source of passive income for content creators. However, you can still make money from using the platform as it offers several features and integrations that allow you to make money.
Create your own free link in bio page
Ready to simplify your online presence?
With Pushbio, you can;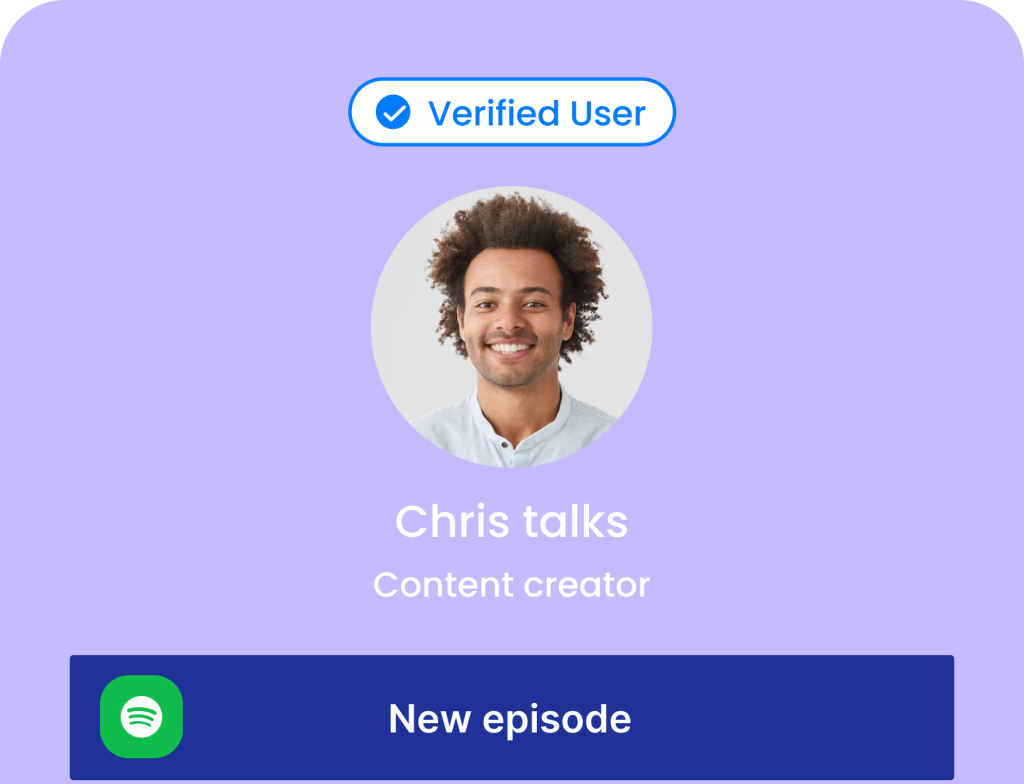 Create your own free link in bio page
Ready to simplify your online presence?
With Pushbio, you can;
6 Ways on how to make money on Linktree
Even though Linktree does not pay you directly, you can still utilize the following linktree monetization options to make money on the platform:
1. Adding commerce links
This is one of the most popular options to make money with Linktree. Linktree's Commerce links allow you to take a payment from a visitor directly on your Linktree without opening a new web browser or tab. It can process transactions, empower you to monetize your content as a creator, and is directly integrated with a payment provider account.
2. Adding a tip jar
If you are not interested in selling your content or having the audience pay a token for it, you can include a Linktree tip jar to your account. The Tip Jar service is available to all Linktree plans and lets you take donations from your visitors directly from your Linktree page. The catch, however, to using this monetization option is that it is only available in some countries, making it a limited means.
3. Sell via the Shopify store on your Linktree
If you have physical products or run an online store on Shopify, you can connect your store to Linktree to make sales directly. The advantage of this method is that you can reach and connect to a broader audience who might not even know about your store. This can easily translate to increased sales as you get more leads.
Linktree allows you to sync your page with your Shopify collection settings. This allows for seamless integration for the display of your products on Linktree. With this method, you can add up to six products across any collection from your store.
4. Earn from other Linktree affiliate programs
While Linktree does not have an affiliate program, it does support a couple of affiliate programs. While this is great as another avenue for making money on the platform, the limited number means you are constrained by choice.
On Linktree, you can participate in Apple Performance Partners Program, book advertisers from Commission Junction, Amazon Affiliate Program, and AWIN affiliates. That said, adding affiliate tokens to your Linktree account makes it easy, and you can start collecting payments from these affiliates.
5. Sell via Spring store on your Linktree
If you sell products on the Spring store, you can integrate them with Linktree to make more money. Linktree offers Spring integration, which allows you to display up to six items from your Spring store and embed them into Linktree. This will enable you to sell more products and make money directly from your Linktree profile.
6. Add a GoFundMe Link
If you have a unique project requiring substantial funding, you can include a GoFundMe link to your Linktree. The platform has a GoFundMe link detection feature that allows you to easily make money on your Linktree by leveraging the power of crowdfunding.
With the feature, you can easily link and display your GoFundMe fundraiser page directly on Linktree. This allows visitors to your profile to easily access and donate.
Do you get paid from Linktree?
If you plan on using any of the means above to get paid from Linktree, you will have to connect any of the platform's payment processor gateway. This way, your earnings will be sent directly to your preferred account.
How do I receive payment from Linktree
With so many avenues of making money on the Linktree platform, how do you get your money on the platform? Well, you can use any of the multiple Linktree payment options available. Linktree has several integrated payment platforms that you can use to accept payment:
PayPal: PayPal is a payment method available on Linktree. It is a popular payment method for merchants because it's easy to use and secure, making it a favorite among users worldwide.
Venmo: Venmo is an online payment platform, a peer-to-peer payment system, and a digital wallet for sending and receiving money. It's acceptable on Linktree, and you can receive payment from it.
Square: Square is a payment processor that allows you to accept credit cards through your Linktree page.
Linktree alternative that pays users
There are alternatives to Linktree that run affiliate programs that will pay you for bringing paying subscribers to them.
Pushbio has an affiliate program that pays users for their effort at referring subscribers who join a paid plan. This affiliate program is open to all platform users regardless of your account plan. Here is the commission rate you can expect:
Free Plan: 5% affiliate commission
The PRO Plan: 10% affiliate commission
The AGENCY Plan: 12% affiliate commission
After your affiliate marketing effort, you can easily withdraw your earnings. You can submit a withdrawal request once you attain the withdrawal limit of $100. However, affiliate earnings withdrawal is only available via PayPal.
Other ways to make money on Pushbio
Just like Linktree, Pushbio also offers you other channels for making money right from your page:
1. Sell products from other websites
If you have products for sale and are listed on other platforms, you can embed them onto Pushbio to help you drive sales directly. You can bring such items to your bio link page visitors with a few clicks.
You can do this by adding the External Item block to your page. After which, you are expected to provide the item's URL in the space provided and input a relevant product name. To make a sale, you must also add a detailed description of your item and set the price.
2. Add and sell products using the product block
If you have a physical product you want to sell and it's not online, you can rely on the Product block to help drive sales for such a product. You will also need to include a product title and a detailed description. Adding a product file will also give potential buyers an idea of what your item is all about. Finally, you get to set your price.
3. Receive donations
Another source of income on Pushbio is donations. Your visitors can donate to you to support you or join a cause you are championing. You can collect gifts by adding the Donation block to your page. Name the block appropriately and set it to reflect your decision to collect donations. You also have to include CTAs to pick the audience's attention.
4. Collect service payment
If you render services on your Pushbio, you can collect payment for such rights from your page. You can add the Service block to your bio link page. Enter a relevant name for the service provided and save it to publish.
Acceptable payment providers on Pushbio
Unlike Linktree, with three payment providers, Pushbio provides you with five payment providers fully integrated with the platform. Asides from the well-known options of PayPal, Stripe, Paystack, and Razorpay. You can also receive payment in cryptocurrency on Pushbio. The platform provides you with crypto integration to crypto.com.
Conclusion
Linktree does not pay you directly. However, you can still make money from your use of the platform. The many Linktree integrations allows you sell products, participate in limited affiliate programs, and receive donations. You can also get your money into your local bank via three payment providers.
However, if you are looking for similar alternatives that pay users, check out Pushbio. The platform has a 5-10% affiliate commission for users who bring new subscribers. Moreover, its withdrawal threshold is set at $100; easily attainable.

Consolidate your online presence, boost engagement, and start growing your audience with a single link