Whether you're an aspiring influencer, a content creator, or a business owner, having a strong online presence is crucial to connect with your audience and drive traffic to your other platforms. One effective way to achieve this is by adding a Linktree to your TikTok profile. In this blog post, we will guide you to the answer on the question "how do I put my Linktree on TikTok?" of adding a Linktree to your TikTok profile and show you how to optimize it for maximum effectiveness.
How to add a Linktree to TikTok
Linktree is a versatile tool that consolidates multiple links into one easily accessible location. Adding a Linktree to your TikTok profile lets you direct your followers to your other social media accounts, websites, online stores, and more, all with a single click.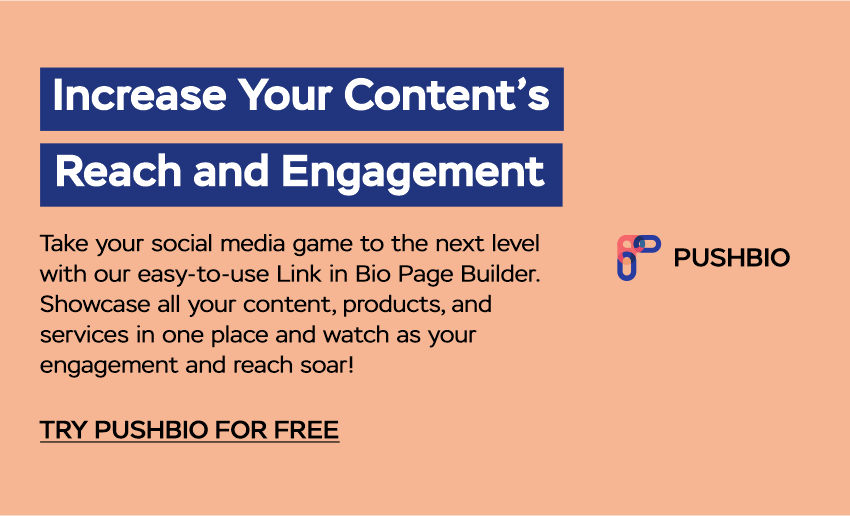 You can easily add your Linktree link to your TikTok profile by following these quick steps:
Obtain your Linktree URL by accessing your Linktree from the admin dashboard and simply click the 'Share' button located in the upper right corner;
Access TikTok and navigate to your profile page. Proceed by selecting the "Edit profile" option;
Upon reaching the "Edit profile" screen, look for the "Website" field option if your account is a business account;
Take the Linktree URL that you previously copied and insert it into the designated space provided;
Finalize the process by clicking the Save button to complete the addition of Linktree to your TikTok profile.
Is it necessary to add a Link-in bio tool to your TikTok bio?
While adding a link-in bio such as Linktree or Pushbio to your TikTok bio is unnecessary, it can be highly beneficial for several reasons. Here's why you might want to consider adding one to your TikTok profile:
1. Multiple links
TikTok's native bio allows you to include only one clickable link. Adding a link-in bio can overcome this limitation and showcase multiple links in one place. This is particularly useful if you have multiple social media accounts, websites, online stores, or other platforms to which you want to direct your TikTok audience.
2. Streamlined user experience
Most link-in bio tools provide a user-friendly interface that makes it easier for your followers to navigate and find the specific links they are interested in. Instead of repeatedly changing the link in your bio, these tools allow you to keep a consistent URL while updating the content within your link-in bio account as needed.
3. Flexibility and customization
Link-in bio tools offer customization options, allowing you to personalize the appearance of your link hub to match your branding or style. You can choose the order of your links, add custom icons, and customize the colors to create a cohesive visual experience for your audience.
4. Insights and analytics
Another benefit of using link-in bio tools in your TikTok bio is that they provide valuable insights and analytics, enabling you to track link clicks, audience engagement, and other metrics. This data can help you understand your audience better, optimize your content strategy, and make informed decisions to drive more traffic and engagement.
5. Cross-promotion and monetization opportunities
You can cross-promote your other social media accounts, websites, blog posts, products, or services with a Link-in bio. This can help you expand your reach, attract new followers, and even generate revenue through affiliate marketing or sponsored content opportunities.
Conclusion
Adding your Linktree URL to your TikTok profile can significantly enhance your TikTok profile's functionality and overall user experience. By consolidating multiple links into a single, easily accessible location, Linktree empowers you to direct your TikTok followers to your various social media accounts, websites, online stores, and more with just a click.

Consolidate your online presence, boost engagement, and start growing your audience with a single link