Google Forms lets you quickly and easily receive responses online by creating a simple form in a few steps. The service is free, and you can create several types of conditions ranging from surveys, questionnaires, essays, practice questions, and many more.
What's more, google forms are easy to circulate since all you need to do is share your links by whatever medium you choose.
Create your own free link in bio page
Ready to simplify your online presence?
With Pushbio, you can;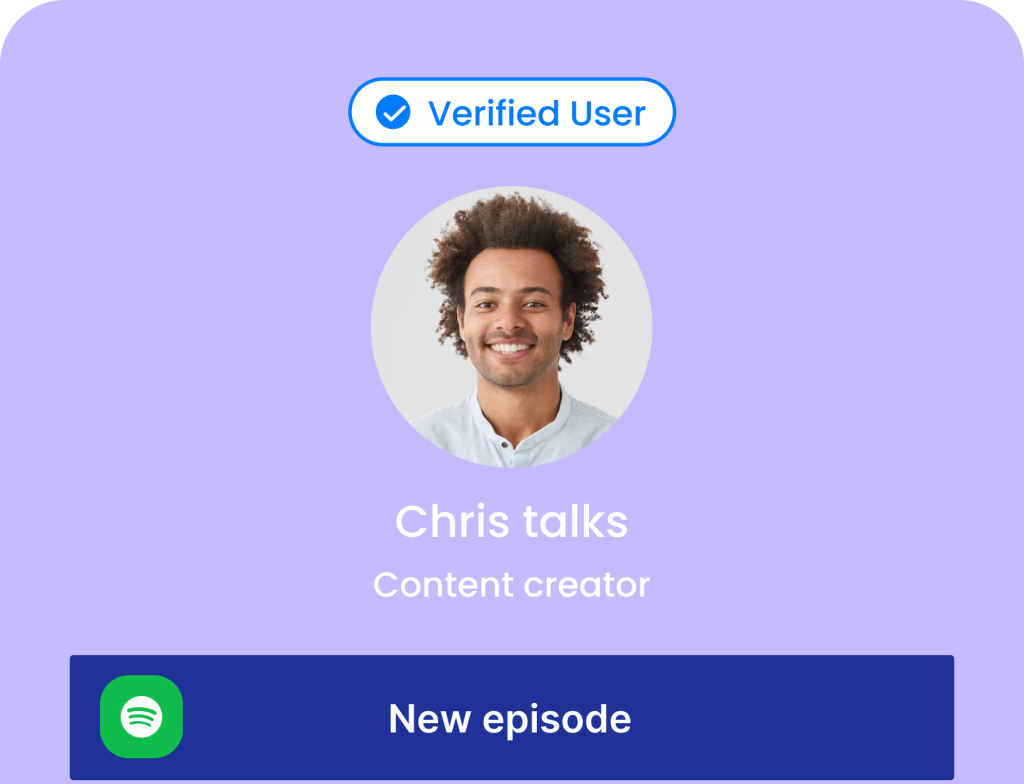 Create your own free link in bio page
Ready to simplify your online presence?
With Pushbio, you can;
This can undoubtedly be a great addition to your TikTok profile as it holds several benefits for your social media efforts. But then, TikTok restricts the number of links you can add. Hence, it would be best if you learned how to put google form link in your TikTok bio.
Ways to put Google Form link in your TikTok bio
By now, you already know the answer to the question, can you put a link in your TikTok bio? The TikTok bio is a prime location for placing your Google Form link. Any link set in the bio section is clickable and conspicuous. This makes learning how to put a link in TikTok bio essential.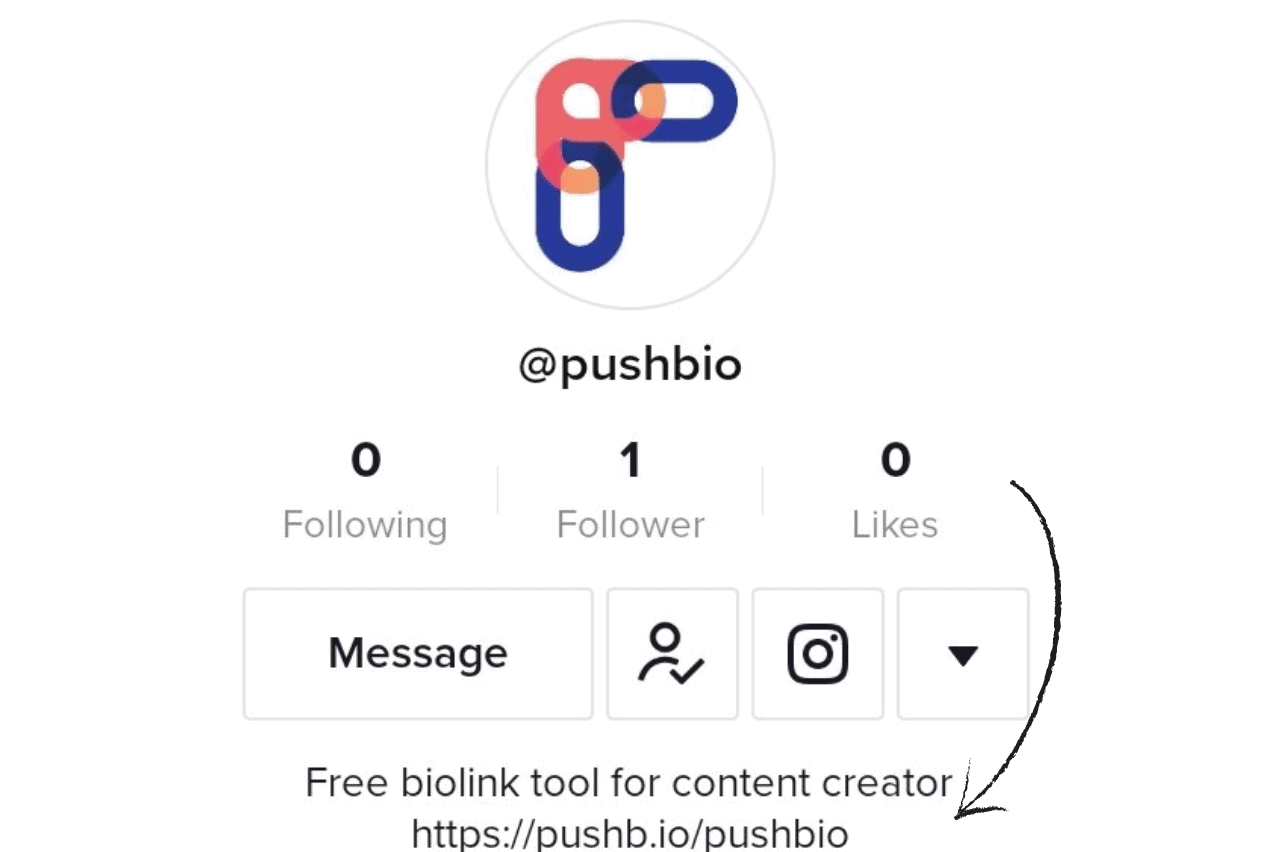 1. The direct method
To place your google form link on your TikTok bio directly, follow the steps below:
You need first to create your google form and add the relevant questions to it;
After editing your form to satisfaction, copy the link to the Google Form;
Open the TikTok app on your device;
Next, click on the Profile icon at the bottom right corner of the page;
Click on the Edit profile button;
Scroll to the Website option and click on it;
Paste your previously copied Google Form link into the space provided;
Conclude the process by clicking on the Save button.
2. The Link-in-bio tool method: Pushbio
A link in bio tool lets you connect more pages and content to your TikTok profile via a unique URL. This is especially useful on TikTok if you have several links to share with your audience.
You can turn to Pushbio to help create unique landing pages, which can house your other links, such as the google form link and other online presence links. Using Pushbio to display your google form link removes the need for manually changing the link on the TikTok platform.
This allows for consistency on your TikTok profile and prevents you from appearing spammy to the audience. If you wish to use Pushbio to put your google form on your TikTok bio, you can learn how to create an account here. Your next step will be to create a biolink page.
After creating and customizing your Biolink page with your preferred alias included in the URL. Now that you have created a Biolink page on Pushbio, here is how to add your google form link to it:
From the user dashboard, click on the "Total Biolinks" button;
Click on the Biolink page name you just created to house your google form link;
This takes you to the Biolink settings page, from where you can click on the "Add block";
A drop-down menu of available blocks is displayed;
Click on the Link block;
Paste your google form link into the field marked Destination URL;
Input a relevant name into the field marked Name;
Click on submit to add your google form link to your Biolink page.
You can edit your bio link page to include links to other web content and embed YouTube videos and SoundCloud music.
Why can't I add a Clickable link to my TikTok bio?
While adding a google form link to your bio on TikTok can serve a purpose, the link is not always clickable. If your TikTok bio link is non-clickable, here are some of the reasons:
1. You don't have a business account
If you own a personal TikTok account, you won't be able to add a clickable link to your bio section. This is because TikTok only allows users with a business account access to this feature. However, you can always switch your personal account to a business one.
2. You have fewer than 1,000 followers
Switching your account to a business one does not guarantee you will have access to the clickable link in the bio feature on TikTok. Your business account needs to meet the requirement of having over 1,000 followers. TikTok has this restriction in place to avoid spam and give only serious businesses access to adding a link to their bio.
3. Not available in your country
If you have a business account with more than a thousand followers, you may need help to add a clickable link to your bio on TikTok. When this is the case, it's most likely because the feature has yet to be available in your location.
How to add link to TikTok bio without business account
It's possible to add a non-clickable link to your TikTok bio. While users can not directly use the link by clicking on it, they can still copy it from your bio section to use in their browser. So if you have a personal account and don't want to switch to a business one, you can rely on this method to get your link in front of the audience.
It follows the same process of adding a clickable link, only that you are adding the link to your bio description section this time. Once added, use powerful CTAs in your content description to call the audience's attention to the link. This way, you give your non-clickable link a chance to drive traffic for you.
Is there another way to add a Website Link to my TikTok Bio
Switching your account to a business one is one of many ways to place a link in your bio. You can still display links in your bio section with a bit of creativity. However, how you do that will determine whether or not the link is clickable.
Here are unique ways to get your google form link and others in front of your TikTok audience:
Link TikTok to your Instagram
Asides from adding a non-clickable link to your bio, you can also rely on the TikTok integration feature to other social media platforms like Instagram and YouTube to drive traffic to your website.
You can easily add a link to TikTok bio regardless of account type. After adding your google form link to Instagram, integrate your Instagram account into your TikTok profile. Here is how to perform the integration:
Open your TikTok app on your mobile device;
Click on the profile icon on the bottom right corner of the page;
Tap on the Edit Profile button;
Scroll to the Social section and click on Add Instagram section;
Follow the log-in instructions, and your integration is complete.
How to optimize your TikTok bio
Your TikTok bio is a prime estate that allows you to sell your brand and persona. And aside from optimizing it for visibility, optimizing it for your link is also essential. Thankfully, what you need to do isn't much:
1. Use a shortened link
URLs can be excessively long; even when they appear moderate in length, the characters can eat into your total character limit. To avoid this, you can rely on link-shortening services like the one on Pushbio to help you. To use the link-shortening feature on Pushbio, follow the steps below:
Create an account on Pushbio or log in if you already have an account;
From your user dashboard, click on the Create Links button;
Select Shorten Link from the option displayed;
Paste the link you wish to shorten into the field marked Long URL;
Set a custom domain or use a randomly generated one;
Finally, click on the Shorten URL button.
Using a shortened link allows you to tell your followers who you are and what you do. Do this in a few words, and make sure you go straight to the point. Use an engaging and compelling tone to communicate your brand's value efficiently.
2. Add a CTA
Your TikTok bio is only optimized for your link if you include a powerful CTA pointing to the link. Your call-to-action should specify precisely what you want the audience to do next. This makes it easy for the audience to know how best to interact with you.
For instance, you can include a CTA to direct followers to check out your other content by clicking on the link in the bio. All in all, ensure your CTA is enticing enough to spur the audience into taking action immediately.
3. Add emojis
You can represent your brand's persona by incorporating emojis into your bio. An emoji ensures you can easily lay emphasis on your brand's personality.
Also, it's a great way of graphically depicting what you do or showing the direction to your link. You can add arrows to show where your link is without using extra characters to seek visitors' action.
Conclusion
Adding a google form to your TikTok bio can help you get quick responses to surveys and questionnaires. Unfortunately, the process is more complex than you might expect. However, with some help from the steps above, you can know how to add clickable link to TikTok bio in no time.

Consolidate your online presence, boost engagement, and start growing your audience with a single link