Instagram keeps a record of your search history to locate accounts or hashtags you've looked for in the past. These past searches will always be found on your search history anytime you tap on the search tag. That said, your Instagram search history list can become excessively long which can be annoying. this can lead you to wonder about the ways on how to reset Instagram search history.
Thankfully, there are various methods to clear or reset your Instagram search history. In this article, we will practically delve into how to reset Instagram search history. We aim to equip you with the knowledge and expertise to reset Instagram search history, ensuring a seamless and enjoyable Instagram experience.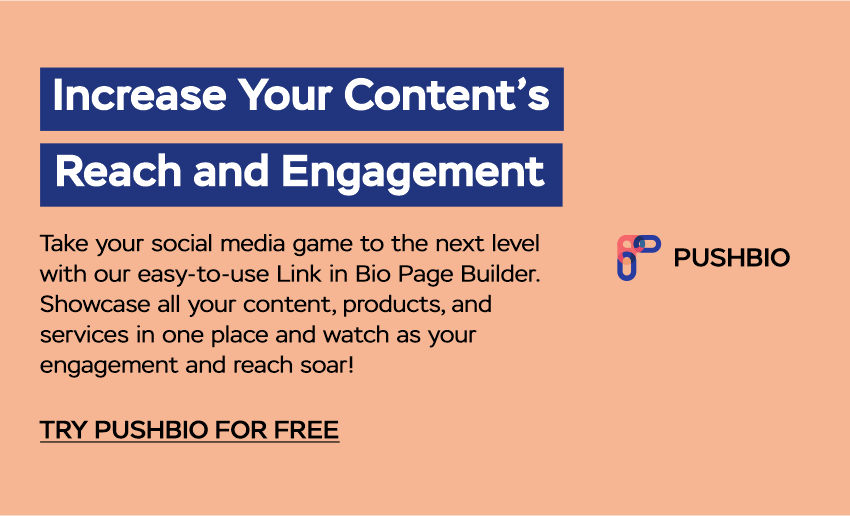 3 Ways to reset Instagram search history
Instagram users can reset their search history by leveraging on three simple methods. these methods give each user a level of control over how Instagram saves the data they search for. You can reset this history at any time in the app by following these steps:
1. Using the search tab icon
Launch the Instagram app on your smartphone or tablet. Ensure you are logged into your account: 
To access the search tab, tap on the magnifying glass icon at the bottom;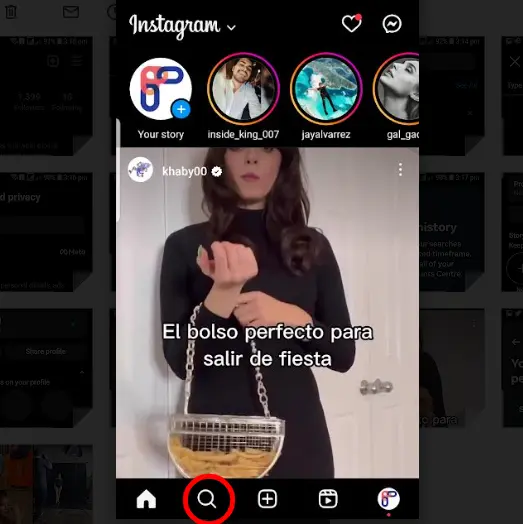 It will open the search page where you can find hashtags, people, and places;

Click on the search bar located at the top of the screen. The search bar will expand, and you'll see a list of recent search suggestions;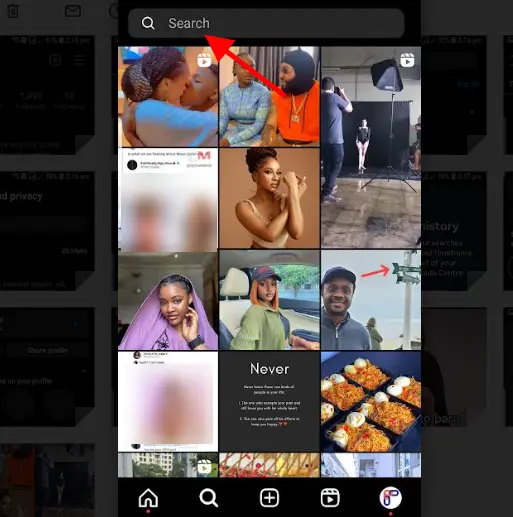 To clear individual search suggestions, an "x" will appear to the right of the suggestion. Tap the "x" to remove the suggestion from the list.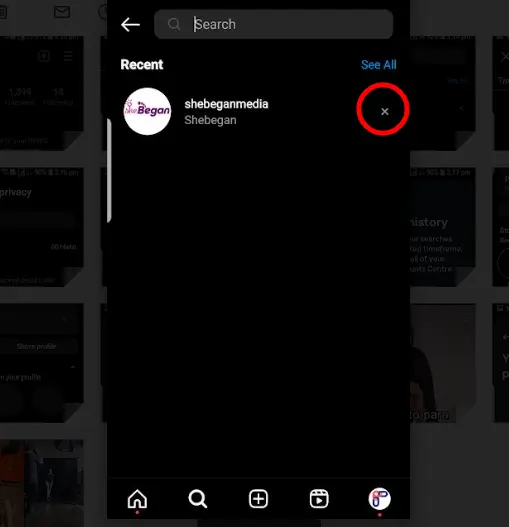 2. Using the "Your activity"

page
The "Your Activity" page on Instagram is a column within the app that provides users with an understanding and mechanisms to manage their presence on the platform. It's a center space for all your interactions, account changes, and content posted on the platform. It is the page that shows everything you've done on Instagram, your likes, comments, uploads,, etc. This column is another way used to reset Instagram search history. Follow closely: 
Simply click on the profile icon to access your profile;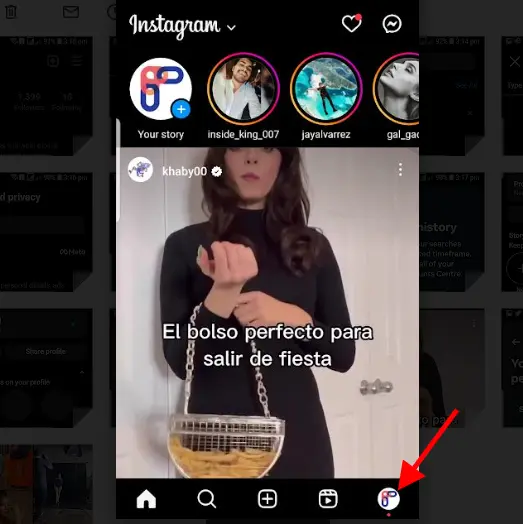 Once you are on your profile, tap the "Menu icon" (three horizontal lines) at the phone screen's right side corner;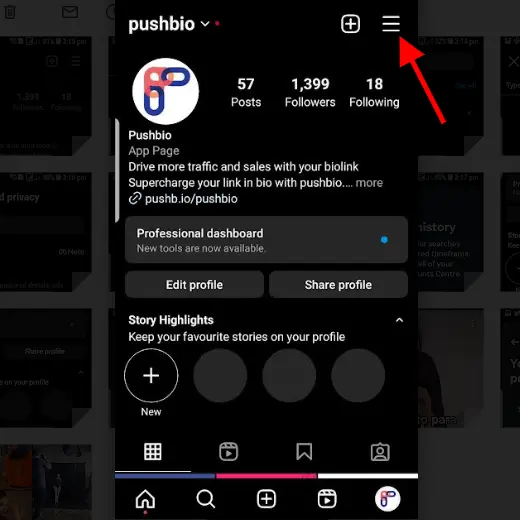 From the menu, select "Your activity";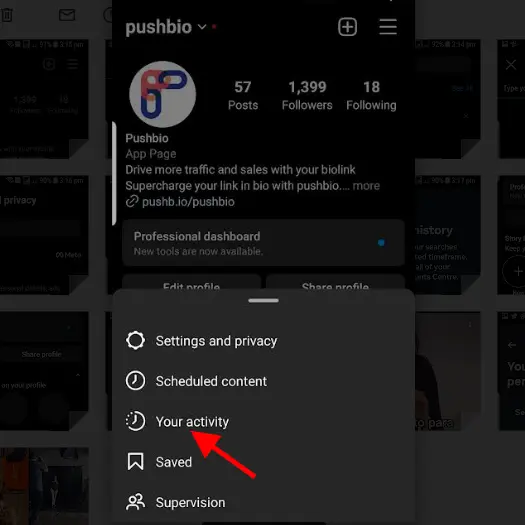 Under 'Your activity, select the "Recent searches" option;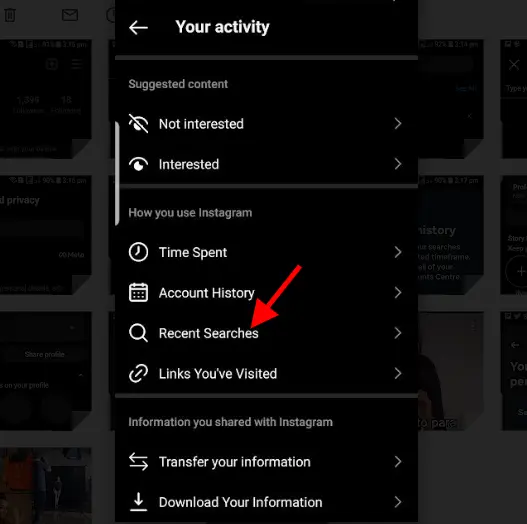 Simply tap on the 'X' next to the desired search;

If you wish to clear everything, you can tap on "clear all" in the top right corner.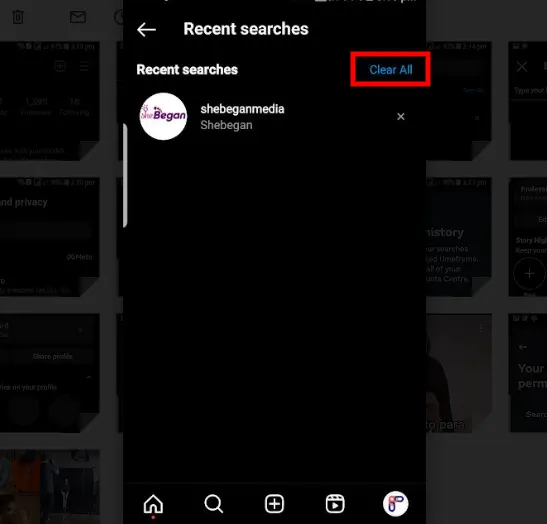 3. Using the auto-clear search history function 
Instagram has a feature that allows users to choose a shorter duration in clearing or resetting their search history, such as a 3, 7, or 30-day option. Search suggestions that have not been deleted within these days will automatically disappear from the search history. This has generally brought ease to users.
You can access this option by:
Tap your profile icon located at the bottom right corner of the screen;

Once you are on your profile, click on the 'hamburger icon' at the top-right corner of the screen;  

Click on 'Settings and Privacy';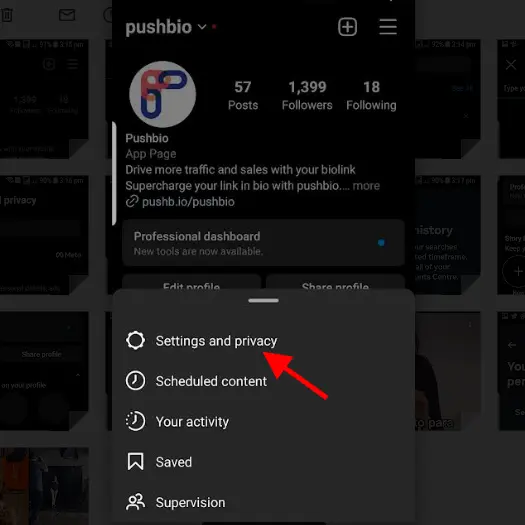 Simply tap the 'Account center';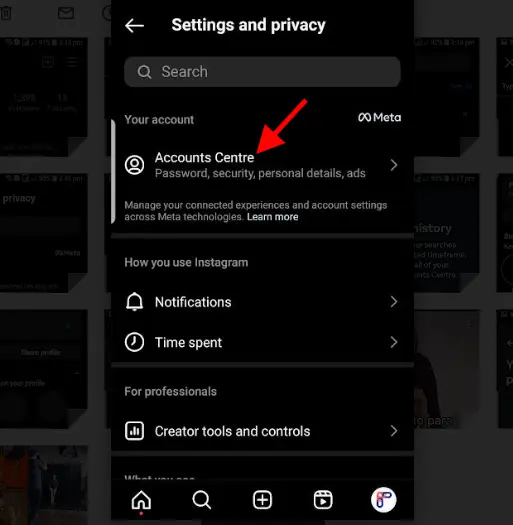 Select 'Your information and permissions' from the options displayed;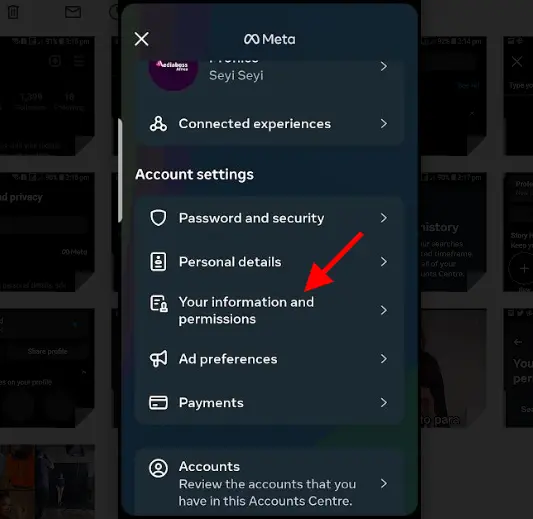 Click on the Search history;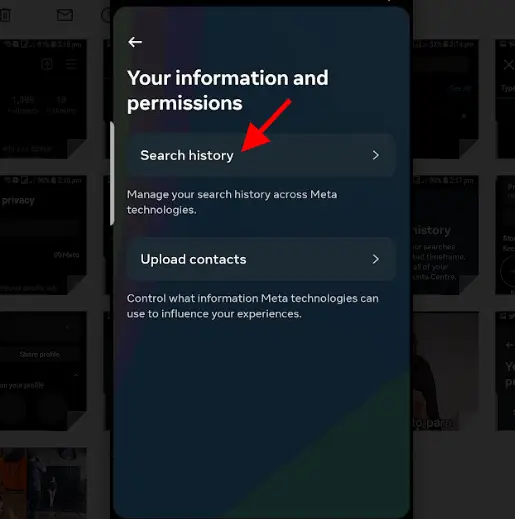 Click on the 'keep searches for" button;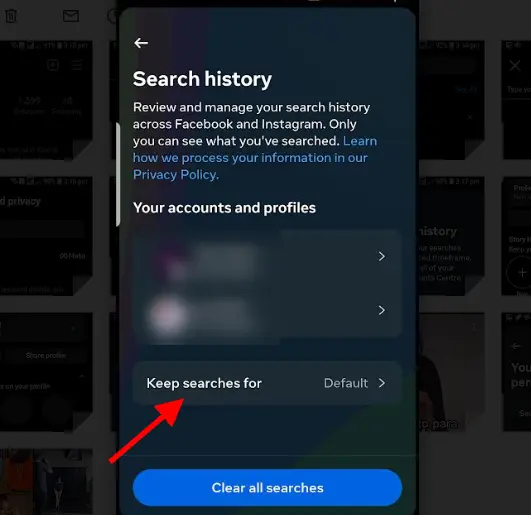 Select the duration you want, and after this, c

onfirm your selection.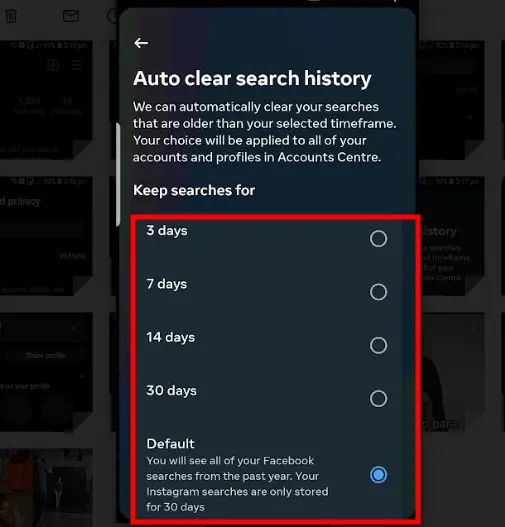 Do I need to reset my Instagram search history?
Instagram is a free app that gives its users the ability to act at one's own discretion. You can decide to reset your search history or not. Clearing your Instagram search history will keep your search suggestions away from those who have access to your device or account login details, thereby maintaining privacy. Also, it can help you declutter your search history.
Can other users view my Instagram search history?
No, other users cannot view your search history; they can't pry into your privacy. Everything you search for on Instagram will remain private and is only visible to you. Although no one can see what you've searched for on Instagram, anyone with access to your device or your Instagram login details can easily view your Instagram search history.
Conclusion
Instagram is a privacy-focused app that allows users to automatically clear their search history. This feature brings convenience and privacy to users, giving them control over their past searches and the ability to customize the duration of their search history.
This article has exposed you to different ways of resetting your Instagram search history: the search tab icon, your activity page, and auto-clear search history. However, Instagram users must remain security conscious of their Instagram account by keeping it away from third parties.  

Consolidate your online presence, boost engagement, and start growing your audience with a single link