Are you looking to level up your TikTok game and make it easier for your fans and supporters to send you money? if that's the case, then this piece on Cash App will greatly benefit you. In this blog post, we're going to show you a simple way on how to add Cash App to TikTok bio.
Doing this will help you open up new possibilities for monetizing your TikTok content and ensuring that your audience can support you with just a few taps. This is mostly valuable for content creators, artists, or just anyone who wants to make the most of their TikTok presence. Discover how to seamlessly integrate Cash App into your TikTok profile. It's easier than you might think.
Create your own free link in bio page
Ready to simplify your online presence?
With Pushbio, you can;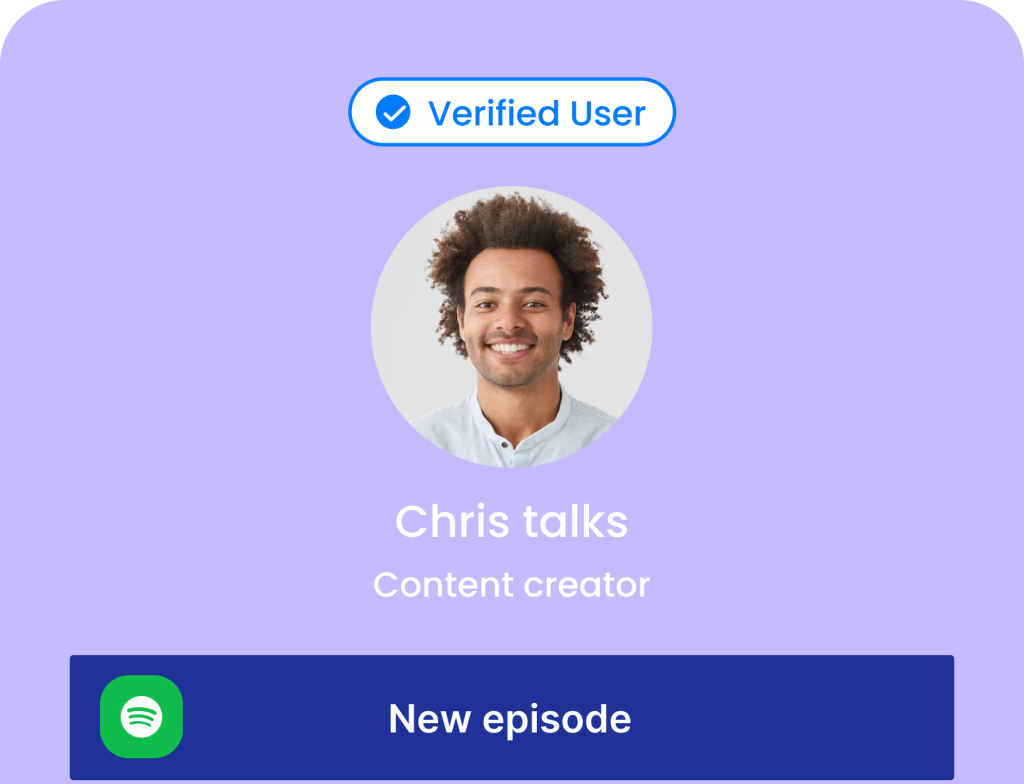 Create your own free link in bio page
Ready to simplify your online presence?
With Pushbio, you can;
How to add Cash App to TikTok bio
Cash App utilize what it calls a "cashtag" to create a unique label for its users. This cashtag often consists of at least one letter and can't be longer than 20 characters, making it easier for users to share their profile across multiple platforms.
Adding a Cash App link to your TikTok bio is a straightforward process. But first, you need to know how to copy or generate your unique Cash App link. While Cash App does not have a direct copyable URL, users can still come up with a link only for their profile. For instance, if your cashtag is "$pushbio," then your Cash App URL will look like this: https://cash.app/$pushbio. You can send this link to your friends, family, or customers, and they can use it to send you money privately and securely.
Once your link is copied, you can add it either directly to your TikTok bio or by utilizing a third-party link-in-bio tool. Here is how to do both:
1. Pasting Cash App link directly into your TikTok bio
TikTok users can add a link to their profile bio; however, making the link clickable is dependent on meeting TikTok's requirement for this feature. TikTok users with a business account that has over a thousand followers can easily add clickable links to their profile. Here's a simple guide for TikTok users on how to put their Cash App link in their profile:
Open the TikTok app on your device;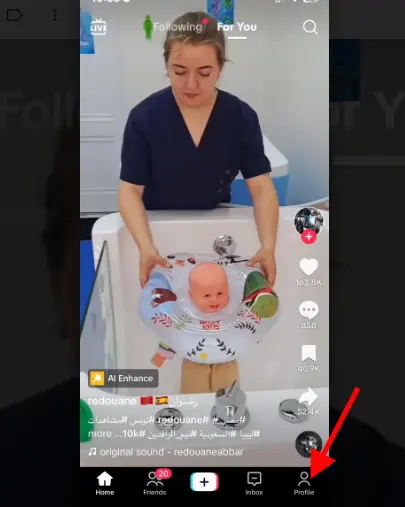 Go to your profile and find the "Edit Profile" button;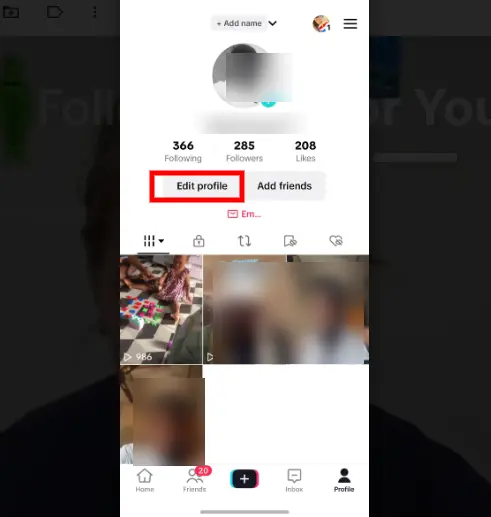 Tap the button to start editing your profile;
Scroll down until you see the "Bio" section;
Paste your Cash App link into the provided space;
Alternatively, if you have a business account that meets the TikTok clickable link requirements, the "Website" option will be available to you.  Click on it to paste your copied link.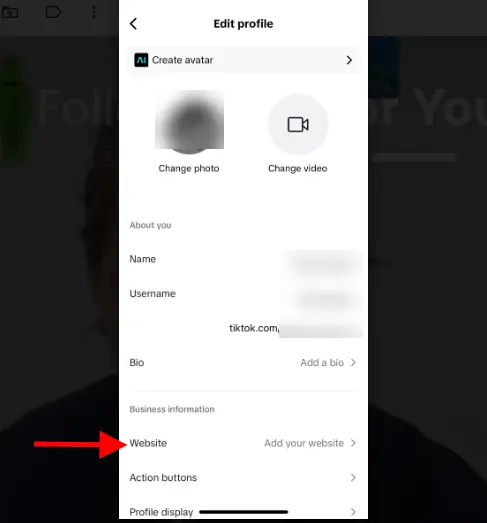 After adding the link, click the "Save" button at the top of the page.
Once you've saved it, your link will be visible and clickable in your TikTok bio for everyone to see.
2. Using Pushbio to add Cash App link to TikTok
If you already have a link on your TikTok bio and don't wish to change it, you can opt to use a link in bio tool such as Pushbio. These tools are helpful as they allow you to promote multiple links alongside your Cash App URL while using a single link on your TikTok bio.
However, this will require you to sign up for a Pushbio account, where you can create your unique landing page. Here are easy steps to use the link block feature on Pushbio to smoothly include your Cash App link:
Log in to your Pushbio account;
Go to your user dashboard;
Click "Total Biolinks" to reach the Biolink page;
On the Bio link settings page, add a block by clicking "Add Block;"
From the drop-down menu, pick the "Link block" option;
Paste your Cash App link into the "Destination URL" field;
Give your link a suitable name in the "Name" field;
Finally, click "Submit" to add your Cash App link to your bio link page.
Once you've included the Cash App link on your Pushbio landing page, make sure to copy the link (URL) of that landing page. Then, go to your TikTok bio and put in that URL. This way, your followers can easily click and visit it.
Is it essential to add a Cash App link to TikTok?
Adding a Cash App link to TikTok is not essential for everyone. Whether it's essential or not depends on your specific goals and how you use TikTok. Here are some factors to consider:
1. Monetization goals
Learning how to add Cash App link to TikTok bio can be essential if you aim to earn money through your TikTok content. It creates a direct pathway for your followers to support you financially. When viewers enjoy your content and want to show appreciation, they can easily send you tips or donations through the Cash App. This financial support can help you sustain your TikTok activities, invest in better equipment, or even turn TikTok into a source of income. Thus, if your goal is to monetize your TikTok presence, integrating Cash App is crucial for enabling this revenue stream.
2. Engagement and accessibility
Enhancing engagement and accessibility is another important reason to add Cash App to your TikTok bio. By including your Cash App details, you make it hassle-free for your audience to contribute. This convenience can encourage more people to support your content. Additionally, it opens up a channel for interaction with your followers, as they can send you direct messages or financial support with ease. This, in turn, strengthens your relationship with your audience, making your TikTok experience more engaging and accessible for both you and your supporters.
3. Credibility and transparency
Adding Cash App to your TikTok bio can enhance your credibility and transparency as a content creator. It signals to your audience that you are open to financial support and that you value transparency in your interactions. This can build trust with your viewers, as they see you as genuine and upfront about your intentions. It also sets clear expectations about how they can support you, fostering a sense of trust and authenticity in your TikTok presence. When your audience trusts you, they are more likely to engage with your content and support you in your creative endeavors.
4. Non-monetization use
For users who use TikTok solely for entertainment, education, or personal expression without seeking financial gain, adding Cash App may not be essential. TikTok offers a wide range of features for creating and sharing content, and many users enjoy the platform without any monetary goals. In such cases, the primary focus is on creating, sharing, and engaging with content rather than on financial transactions. Therefore, whether or not to add Cash App depends on your specific intentions and how you choose to utilize TikTok for your personal or creative needs.
In a nutshell
Adding a Cash App link to your TikTok bio helps you unlock a world of potential benefits. Whether you're a content creator, artist, or someone who simply enjoys TikTok, this integration can help you monetize your content, engage with your audience more effectively, and establish credibility and transparency. The financial support and convenience it offers can be a game-changer for your TikTok journey and can potentially turn your passion into profit.

Consolidate your online presence, boost engagement, and start growing your audience with a single link