Cash App was created in 2013 to serve as a peer-to-peer payment app by Square Inc. It has a mobile app available for iOS and Android users. Today, Cash App is ranked one of the best money apps for person-to-person transactions. Here is how to add Cash App link to Instagram bio in no time.
What is a $cashtag on Cash App?
Cash App uses a unique identifier called cashtag to differentiate each user on its platform. Your cashtag automatically creates a unique shareable URL link. Keep in mind that making a cashtag must include at least a letter and be less than 20 characters.
Create your own free link in bio page
Ready to simplify your online presence?
With Pushbio, you can;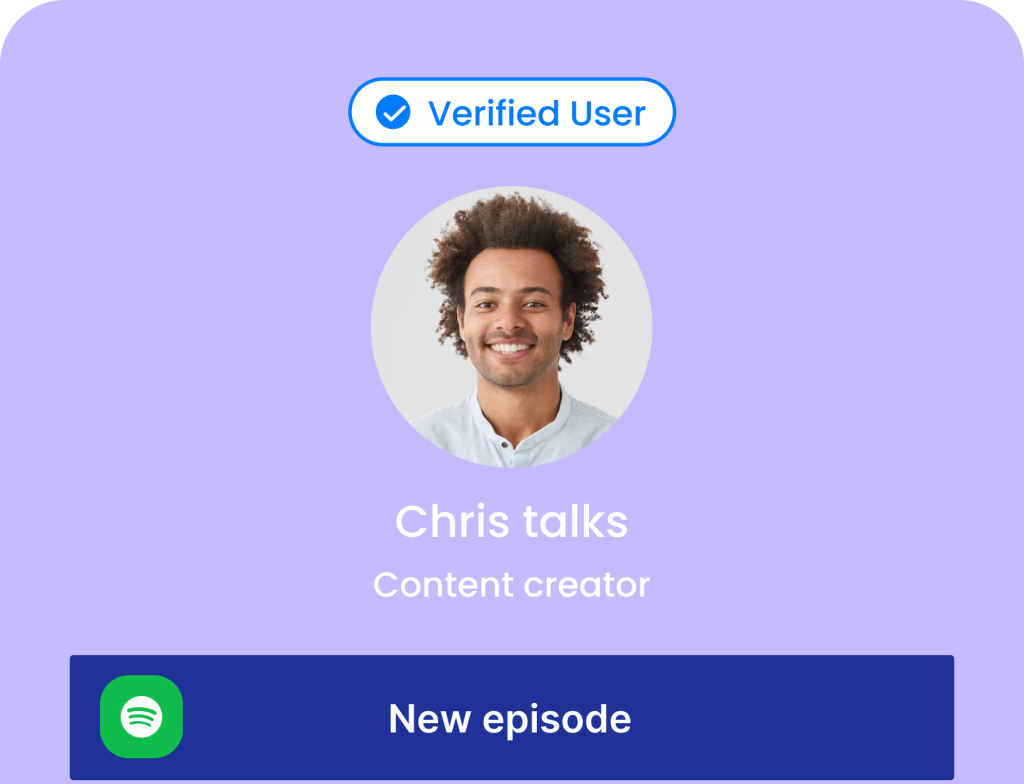 Create your own free link in bio page
Ready to simplify your online presence?
With Pushbio, you can;
For instance, if our cashtag is "$pushbio," we will have a Cashapp URL link link in the form https://cash.app/$pushbio. You share this link with friends, family, and customers to make payments to you privately and securely.
Ways to add Cash App link to Instagram bio
You can add a Cash App link to your Instagram bio in simple steps.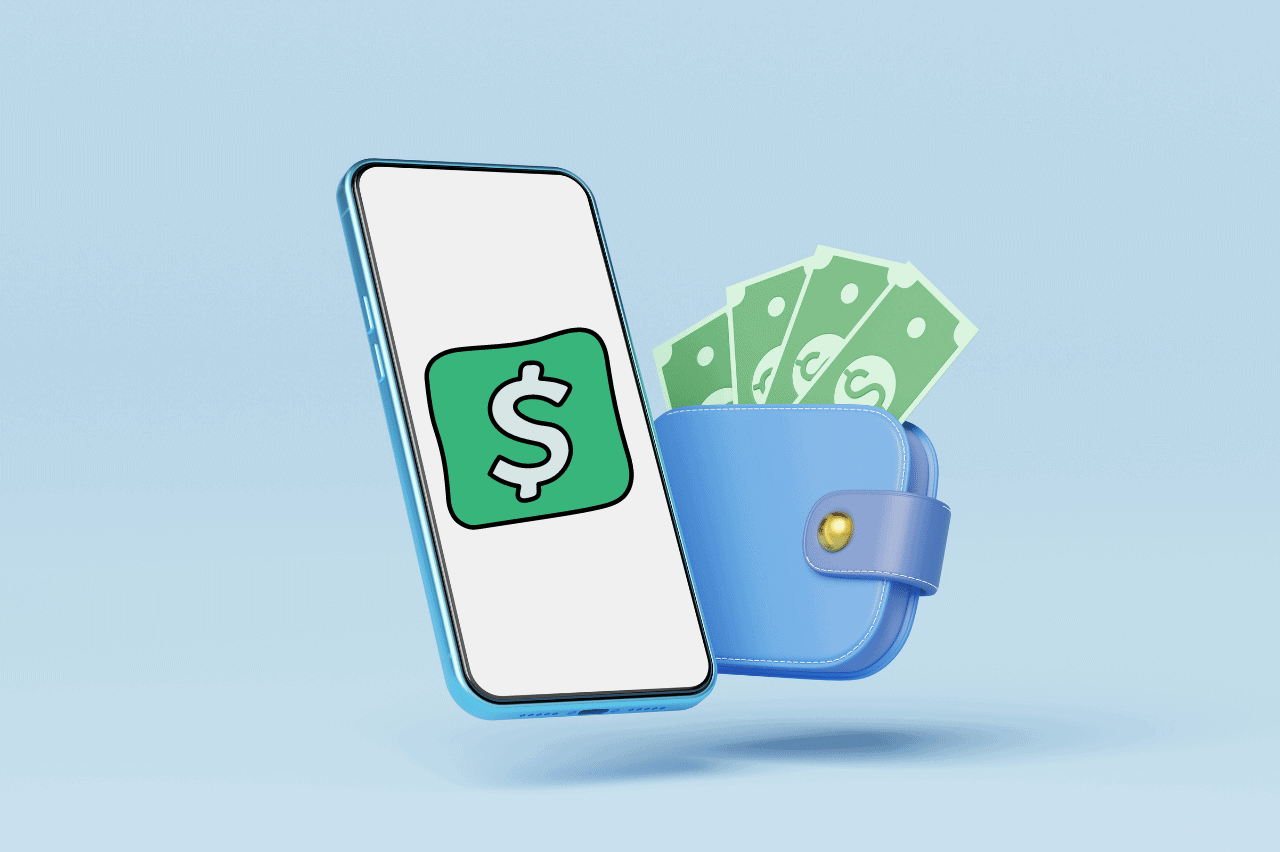 You can do this both on your Instagram mobile app or using a third-party link in bio tool:
1. Adding Cash App link directly to Instagram bio
Follow these steps to help you include your Cash App link in your Instagram bio:
Open your Instagram app on your mobile device;
Tap on the profile icon in the bottom right-hand corner;
Click on the "Edit Profile" button;
Locate the field marked "Website" and paste your already copied Cash App link there;
After this, click on "Done" to finish the process.
After adding your Cash App link, you can always edit, remove, or change the link as much as you want. Also your Cash App link in your Instagram bio will be clickable.
2. Using Pushbio to add Cash App link to Instagram bio
If you have a link already on your Instagram bio and don't wish to remove it, you can use link-in-bio tools to help you out. With Pushbio, you connect more pages and content via a unique URL. You can create a dedicated page for your Instagram-related content with Pushbio.
Here is how to use Pushbio to add a Cash App link to your Instagram bio:
Head to the Pushbio homepage to create an account;
If you already have an account on Pushbio, all you need do is log in;
Click on the create links button on the user dashboard;
Select the Bio link from the options displayed;
You will need to supply a custom alias or accept a randomly generated handle;
Next, click on the Biolink page tab.
After creating your Biolink page with your preferred alias included in the URL, it is this URL that you can copy and paste into your Instagram bio section.
However, before sharing this URL, you will need to include your Cash App link. Follow the steps below:
From your dashboard, click on the "Total Biolinks" button;
Click on the Biolink page name you want to add your Cash App link;
This takes you to the Biolink settings page, from where you can click on the "Add block";
A drop-down menu of available blocks is displayed; click on the Link block;
Paste your Cash App link into the field marked Destination URL;
Input a relevant name into the field marked Name;
Why do I need a Cash App link in my Instagram bio?
It's optional to include a link in your Instagram bio. But if you sell a product, or service, run a charity organization, or want to receive donations on your social media, having a Cash App link in your Instagram bio can be helpful:
1. Receive payment for sales
Adding a Cash App link to your Instagram bio can serve as a means of receiving payment for the goods and services you sell on the platform. Buyers from Instagram can easily copy your cashtag and make payments. Also, when you consider that Cash App is one of the most popular payment platforms, you can easily appeal to a wide range of potential buyers.
2. Accept donation
Charity organizations, non-governmental organizations, and even special projects can all be funded by including your Cash App link in your Instagram bio. This makes it easy for donors to contribute to whatever cause you are promoting.
How to add people on Cash App
Cash App makes it easy to add friends, relatives and lied ones to your account. To do tis, follow the steps highlighted below:
Tap the profile icon on your Cash App home screen located at the top-right corner of the screen;
Click on the "Invite Friends" button;
Tap Allow to allow Cash App to access your contacts and make inviting friends easy;
Tap Get $ next to a contact's name to invite them.
Can I make money from using Cash App?
Cash app is not just about sending or receiving money; you can also make money off the platform. This powerful payment system has an affiliate program that allows users to share a unique link to get newer members onto the platform.
When such a member makes a qualifying payment from a newly linked debit card, you and the member will receive a bonus. Alternatively, you can share your referral code to get this bonus still. You can also view the status of your referral by clicking on the Reward Status button in the app.
Your affiliate link and referral code can be copied and shared directly from the app or online. However, to qualify for the affiliate program's commission, the referee must make a qualifying payment within 14 days of registration. The qualifying payment can be a series of multiple payments or a lump sum.
Do I need a bank account to use Cash App?
You can use Cash App without a bank account. Cash App allows you to send and receive money without needing a conventional bank account. You can use its Cash Card to make online and in-store payments. Similarly, you can send money directly from your Cash App balance.
4 reasons to use Cash App
If you've never used Cash App before, here are some reasons to give it a trial:
1. Easily send money
If you are searching for an easy way to send money to friends and families, then Cash App can help you. To send money, you only need to input the recipient's email address or $Cashtag.
Once you enter all the necessary information, you must specify from which balance you want the money to be transferred. From Cash App, you can send money from your Cash App balance, linked bank account, or linked credit card.
It's free to send money from your Cash App balance or your connected bank account. Using a linked credit card attracts a 3% transaction fee.
You can link Visa, MasterCard, American Express, and Discover cards to your Cash App account.
2. Receive money quickly
You can also receive money quickly with your Cash App account. Any payment received will first reflect on your Cash App account balance. You can withdraw the funds from your connected bank account or debit card.
This should take anywhere between one to three business days. However, a rush fee ranges between 0.5%-1.75% for an instant deposit to your debit card. Alternatively, you can also request a Cash Card, which is a Visa debit card. It allows you to make purchases with your Cash App funds at retail stores or online. However, there is a $2-$2.50 fee to use your Cash Card with an ATM.
3. Perform some banking activities
You can also use the Cash App banking feature to deposit other funds, including your paycheck direct deposit and tax refund check. This can help you speed up the processing as you enjoy "up to two days faster direct deposit" for your paycheck. To use Cash App in this manner, you must have a Cash App card.
However, take care when using Cash App banking features. This is because the platform lacks Federal Deposit Insurance Corp. coverage. This means you can lose your money if anything goes wrong.
4. Invest with Cash App
Asides from sending and receiving money, you can also take advantage of the investment feature on Cash App. The platform lets you invest in stocks and exchange-traded funds with no commission charges and for as low as $1. However, there is a restriction on this, and it's only available to U.S. residents over the age of 18 years.
You will still need to verify your account on Cash App if you meet the above requirement. This will include supplying your full name, Social Security number, date of birth, and employment details.
5. Supports cryptocurrency
If you are a fan of cryptocurrency, you can rely on Cash App since it also supports digital assets. You can buy, sell, or deposit Bitcoin from within the app. It's also possible to withdraw your Bitcoin to an external wallet.
Is it safe to send money with Cash App?
Generally, it's safe to perform financial transactions on Cash App. The platform uses a series of encryption to secure payment information before sending them through secure servers.
That said, it's also crucial for users to take precautionary steps to prevent easy access to their cash app account. You can password-protect your phone to prevent direct access. Additionally, you can enable the in-app security lock, which will request a PIN or touch ID before performing each transaction.
Also, once a payment is authorized on Cash App, you won't be able to cancel it. To avoid wrongful payment, take extra caution when sending money, especially when buying from a vendor for the first time.
How much money can you send on Cash App?
Cash App allows you to send up to $1,000 within 30 days. This allows for greater control of your spending, but it also means you are limited in your spending power. To get around this limitation, you can verify your Cash App account. Another limitation of Cash App is that it works primarily for U.S.-based transactions. That said, you can still send money to recipients' in the U.K.
Conclusion
Including an email button on your Instagram profile benefits your business and presence on the platform. It provides clear guidance to the audience on what action you expect them to take. Also, you get to run your business smoothly.

Consolidate your online presence, boost engagement, and start growing your audience with a single link