Are you an aspiring artist looking for a platform to share your music with the world? Look no further than SoundCloud. This music streaming platform has become a go-to destination for artists to share their music with millions of users worldwide.
While getting on the platform is easy, knowing how to upload music tracks on SoundCloud is the next challenge. In this blog post, I will guide you through the steps involved in how to upload music on SoundCloud. This way, you get your music out there for the world to hear.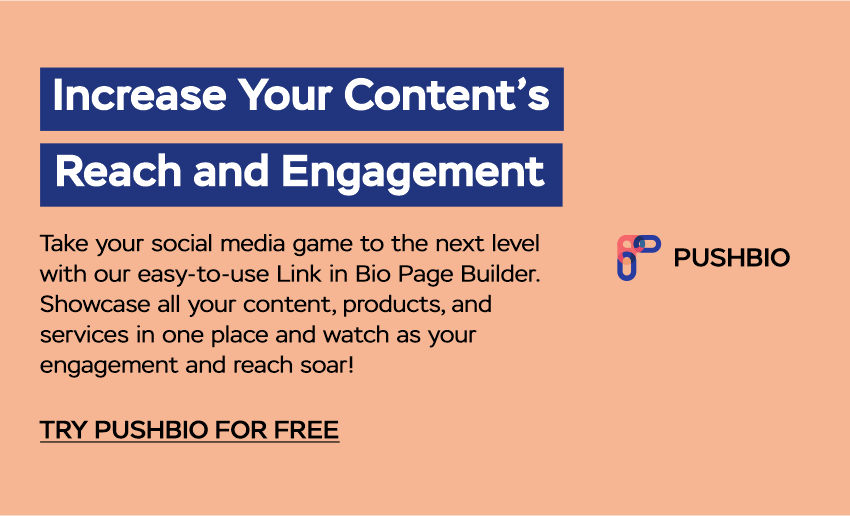 Requirement for uploading music tracks on SoundCloud
Before you can share your music with the world on SoundCloud, there are a few things you need to keep in mind. These will ensure you have a seamless upload process with the best possible quality:
SoundCloud allows a maximum file size of 4 GB. If your music track is too big, try breaking it down into smaller uploads.
Upload your music as a .FLAC, WAV, AIFF, or another lossless file format for the best audio quality. While SoundCloud does accept more common formats like .MP3, keep in mind that the sound quality won't be as good.
You have the option to upload your track publicly or privately. Public uploads can be found and listened to by anyone, while private uploads can only be accessed through a special link. You can change your privacy settings at any time or even set a date for your track to go public.
How to upload songs on SoundCloud
When it comes to how to upload music on SoundCloud, you can do this in two ways:
Upload through SoundCloud website
Upload through SoundCloud app
1. How to upload music through the SoundCloud website
If you are accessing the SoundCloud platform via its desktop website, here is a quick guide to help you upload your music track on SoundCloud:
Head to the SoundCloud website in your favorite web browser and sign in to your account.
Look for the "Upload" button next to your artist's name in the top-right corner of the page. Click on it to get started.
Decide whether you want your track to be "Public" or "Private." You can select your preference by filling in the bubble next to the option you choose.
Drag and drop your music file into the upload area, or browse your computer to find the file you want to upload.
Make sure to title your track and add any additional information like genre, tags, and a description. This extra information can help people find your music, so don't skip it.
Once you've added all the information you want, click the "Save" button. Your music will upload and be live on SoundCloud in just a few moments.
Once your music is up on SoundCloud, you'll be given a link that you can use to share it with your fans and followers.
Follow these simple steps, and you'll be well on your way to building your fan base and reaching a wider audience.
2. How to upload music through the SoundCloud app
Alternatively, you can also upload songs on SoundCloud via the app. Here's how to do it:
Open the SoundCloud app on your device and ensure you're logged in to your account.
Look for the icon in the app's top-right corner that looks like an arrow pointing upwards. Tap on it to get started.
Select the file you want to upload from your device. SoundCloud will process and upload it for you.
Make sure to include the track's name, genre, and description. You can also add custom artwork.
Choose whether you want your track to be public or private.
Once you've added all the information, hit the upload button. SoundCloud will do the rest, and your track will be available in a few moments.
You can access your uploaded track from your profile or by tapping the lightning bolt icon at the bottom of the app to see your feed.
Tips to Optimize Uploaded Tracks on SoundCloud
Uploading your track on SoundCloud is only one aspect of the job. To improve discoverability, including the necessary details in your track is essential. Therefore, while you wait for your track to upload to SoundCloud, take a moment to optimize its metadata to reach more listeners.
1. Optimize your track information
Use strong titles, descriptions, and tags to make your tracks more discoverable. These details can help SoundCloud users find your music through search results and Explore.
2. Use relevant keywords
Choose keywords that accurately describe your track's genre, mood, and theme. This will help SoundCloud index your track properly and show it to the right listeners.
3. Add context
Write a brief description of your track to give listeners what they can expect. You can also include any additional information, such as credits or lyrics.
Is it free to upload music to SoundCloud?
(fix here) You can upload as many tracks as you like and choose to make them public or private based on your preferences. However, SoundCloud has various plans from which its users can select from. While there is a Free plan for uploading music, each plan has its upload allowance.
Here's a breakdown of what you can expect:
Next: As a Free or Next user, you can upload up to a total of 180 minutes, which is equivalent to 3 hours of music. This should be enough for most independent artists or hobbyists who want to share their music with the world.
Next Plus: If you upgrade to a Next Plus paid plan, you'll get a bigger upload allowance of up to 360 minutes, which is equivalent to 6 hours of music. This is great if you have a larger catalog of music that you want to share with your fans.
Next Pro: The Next Pro plan has no upload limit for serious creators who need even more upload time. This means you can upload as much music as you want without worrying about running out of space.
Can you upload private tracks to SoundCloud?
Yes, you can upload private tracks to SoundCloud. This is a great option if you want to share your music with a select group of people, such as your collaborators or friends, without making it available to the public.
When you upload a track to SoundCloud, you can set its privacy settings to "public" or "private." Your track will only be accessible to people with the link to it and won't be searchable on the SoundCloud website or Google. Simply choose the "private" option to set your song to private.
Why can't I upload to SoundCloud?
There could be a few reasons why you're having trouble uploading to SoundCloud. Here are some common reasons why you may be having trouble uploading your tracks to SoundCloud:
1. Connectivity issues
You might be unable to upload to SoundCloud because you're experiencing network or connectivity issues. Ensure you have a stable internet connection and that your browser or app is up-to-date. It's also a good idea to try clearing your cache and cookies to see if that helps. If you're still having trouble uploading after checking these things, you might want to wait a bit and try again later.
2. Exhausted allowance and storage space
Each SoundCloud plan has its upload allowance, specifying how much time you can upload. For example, if you have a Next plan, you can upload up to 180 audio minutes (3 hours). If you exceed this limit, you won't be able to upload more until your allowance resets or you upgrade to a higher plan.
Additionally, you need enough storage space on your SoundCloud account to accommodate your tracks. If you run out of storage, you won't be able to upload more until you delete some of your existing tracks or upgrade to a higher plan that offers more storage.
3. Not following SoundCloud's upload requirements
To ensure that your tracks can be processed and played correctly on SoundCloud, you need to follow the upload requirements mentioned above. In addition to that, SoundCloud recommends using a bitrate of 128 kbps or higher and a sample rate of 44.1 kHz or higher for optimal sound quality. Also, your tracks should not exceed the maximum length and file size allowed by your plan.
4. Unconfirmed email
If you haven't confirmed the email address associated with your SoundCloud account, you won't be able to upload any tracks. SoundCloud requires creator users to verify their email addresses for security and spam prevention reasons. To confirm your email, check your inbox or spam folder for a message from SoundCloud and follow the instructions provided.
5. SoundCloud undergoing Update
Sometimes, SoundCloud may experience technical issues or maintenance that can affect your ability to upload tracks, listen to music, or access certain features. To check if there are any known issues or outages, go to the SoundCloud Status Blog, which provides updates and announcements about the site's performance and availability. If there is a problem, you may need to wait until it is resolved before uploading your tracks.
6. SoundCloud not permitting access
If you're using SoundCloud's mobile app, ensure you've given the app the necessary permissions to access your device's storage. If you haven't, the app won't be able to find and upload your files. This is often common with users of the SoundCloud app.
Can I upload to SoundCloud from my phone?
Yes, you can upload to SoundCloud from your phone. SoundCloud offers a mobile app for both iOS and Android platforms, allowing users to easily upload and share their audio content directly from their phones. However, prior confirmation of your account via email is necessary in order to upload tracks using the mobile SoundCloud app.
Conclusion
Whether you're an aspiring musician, an established artist, or someone who wants to share their passion for music, SoundCloud is the perfect platform. Following our outlined steps, you can share your tracks with a global audience in no time.

Consolidate your online presence, boost engagement, and start growing your audience with a single link