Are you swiping away on Tinder? Can you promote your website or blog by adding a link to your bio? Well, you're not alone, it's no secret that Tinder has become a popular platform for meeting new people and making connections.
But, when it comes to promoting your online presence, the rules may need to be more clear-cut. So, can you post links in Tinder bio? We've got the answers. In this blog post, we'll explore the ins and outs of including links in your Tinder profile and give you some tips for making the most out of your bio.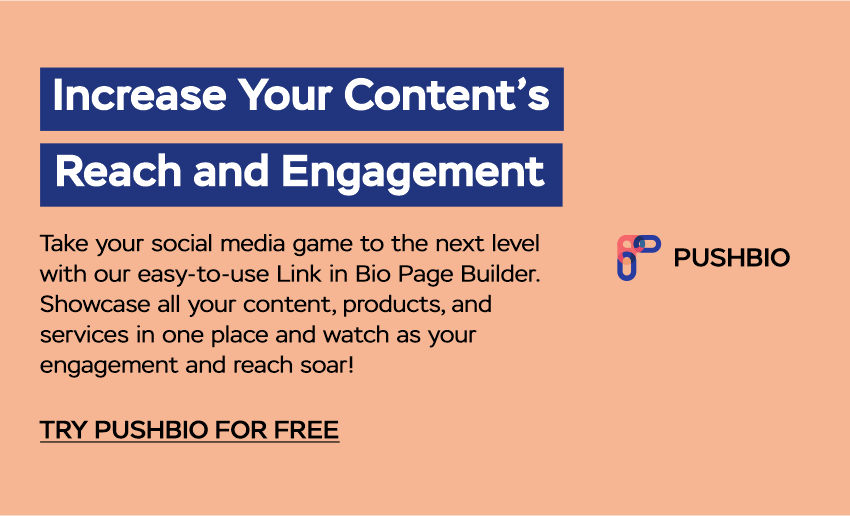 Can I add links to my tinder bio?
While no rule explicitly states that you cannot add links to your Tinder bio, the platform's terms of service prohibit spamming, soliciting, and promoting commercial activities. So, if your link is related to any of those things, it's best to steer clear.
However, you may be in the clear if your link is to your social media profile and is not used to sell or promote anything. That being said, it's important to remember that adding a link to your bio is not guaranteed to increase website traffic or gain followers. In fact, it could hurt your chances of making a good impression on potential matches if your bio comes across as spammy or self-promotional.
Tips for writing an effective Tinder bio
Crafting an effective Tinder bio is crucial if you want to make a great first impression on potential matches. Here are some tips to help you create a bio that stands out from the crowd:
1. Showcase your personality
Your personality is one of the most important things to include in your Tinder bio. Whether you're quirky, adventurous, or have a great sense of humor, don't be afraid to let your unique traits shine through. Your bio accurately reflects who you are and what you're looking for on the platform.
One great way to showcase your personality is by using humor. A clever pun or witty one-liner can help you stand out from the sea of generic bios. Just make sure your humor is appropriate and won't offend anyone.
2. Be specific about your interests
Another important aspect of your Tinder bio is your interests. Being specific about what you enjoy doing can help you attract like-minded individuals who share your hobbies and passions. Specificity helps potential matches better understand who you are and what you're looking for.
For example, instead of simply saying, "I like music and movies", try something like "I'm a huge fan of classic rock and can always go for a Quentin Tarantino film marathon".
3. Keep it concise
While it's important to give potential matches an idea of who you are, it's also important to keep your bio concise. A long, rambling bio can come across as boring or self-absorbed. Stick to a few short paragraphs that highlight your best qualities and interests. Use bullet points or emojis to break up text and make your bio more visually appealing.
4. Use high-quality photos
Your photos are just as important as your bio when it comes to making a great first impression. Make sure your photos are high-quality and showcase your best features. Include a mix of photos that show off your personality and interests. For example, if you're an avid hiker, include a photo of yourself on a beautiful mountain trail.
5. Be honest
It's important to be honest in your bio, and as such, don't try to present a version of yourself that isn't accurate. Be upfront about your intentions on the platform and what you're looking for in a match. Remember, your bio aims to attract like-minded individuals who are genuinely interested in getting to know you. Being honest and authentic is the best way to do that.
Conclusion
Now you know whether or not you can post links in your Tinder bio. While Tinder does allow you to include links to your Instagram or Spotify profiles, it's important to remember that they don't allow links to external websites.
But don't worry; there are still plenty of ways to make the most of your Tinder bio and increase your chances of making a connection with someone special. By writing an effective bio and promoting your profile, you can optimize your profile for maximum visibility and attract more potential matches who are genuinely interested in getting to know you better.