Portable Document Format (PDF) is a format used to present and exchange documents reliably, regardless of software, hardware, or operating system. PDF files can contain various content, including text, images, and multimedia elements such as video and audio. They can also include interactive elements such as hyperlinks, forms, and annotations.
They can be opened and viewed using various software programs, including Adobe Acrobat Reader and several others. With so much usefulness, adding PDF to your Instagram bio can be of help. and if you wondering how to do this, this piece will explain the steps involved in how to add PDF on Instagram Bio.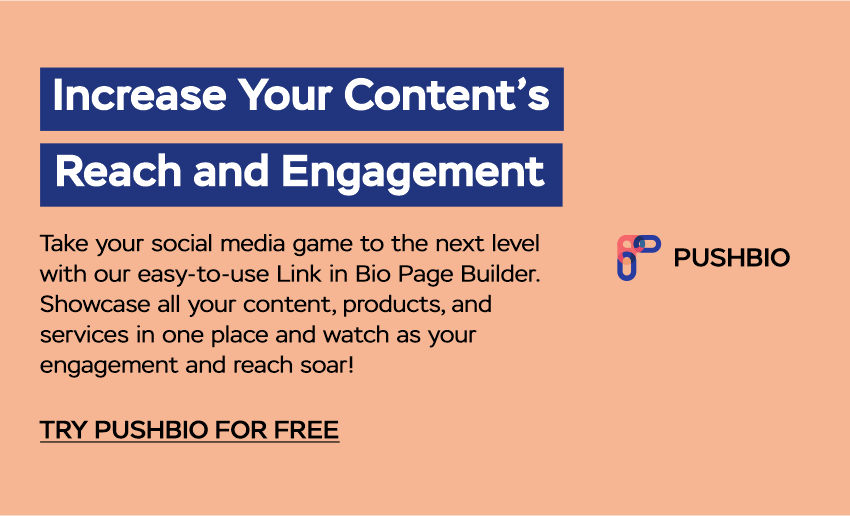 Steps to add PDF to Pushbio
While you cannot directly add a PDF file to your Instagram bio, you can create a file link for it before posting the link on your Instagram bio section. Thankfully, some link-in bio tools such as Pushbio can help you with creating file links for your PDFs.
When it comes to adding PDF to Pushbio, there are several ways to go about it. However, the first step is to create an account on the platform.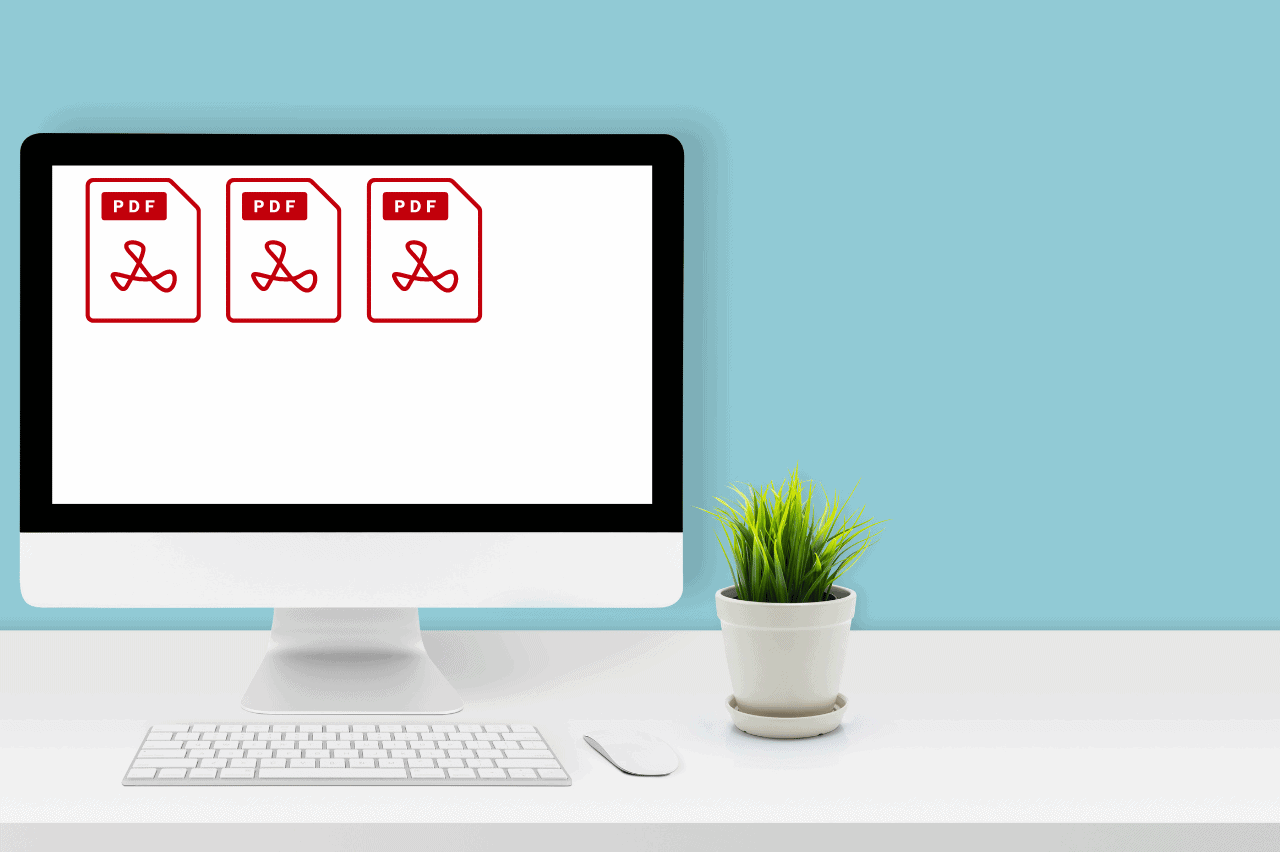 After this, you can add your PDF using the ways explained below:
1. Adding PDF by creating a file link
This is one simple method of adding PDF files to your Pushbio. This method allows you to create a link to the specific PDF file you wish to add. By creating these links to PDF files, you can share them with the audience across several platforms by simply promoting the unique link generated for each file.
Here is an article on how to create a file link. Once you've created your PDF file link, you can learn more about managing the file links.
2. Adding PDF to your bio link page
If you want your PDF file to be accessible by all your audience on Pushbio, then you can add them to your bio link page using the "File block." This block lets you upload PDF content up to 1MB in size to your bio link page.
To use this method, follow the instructions on adding a downloadable file to your Pushbio bio link page.
Steps to get your PDF link to Instagram bio
After creating a file link for your PDF, its time to put the link into your Instagram bio. Follow these steps to help you add PDF no Instagram bio:
Open your Instagram app on your mobile device;
Tap on the profile icon in the bottom right-hand corner;
Click on the "Edit Profile" button;
Locate the field marked "Link" and paste your already copied PDF link there;
After this, click on the "Blue Checkmark" to finish the process.
Once done, your PDF file will now be accessible by anyone who clicks on the link.
Reasons to consider using Pushbio to add PDF to Instagram
Regardless of how you use Pushbio, adding PDF files to your page greatly benefits you. Here are a few reasons to consider using PDF:
1. Compatibility
PDF files can be opened and viewed on various devices, including computers, laptops, tablets, and smartphones. This makes them an ideal format for sharing documents with others. And regardless of the device used in viewing your file, PDF maintains an identical look and feel. The consistency it brings is one of the major reasons for you to use Pushbio to add PDF file to Instagram.
2. Portability
PDF files are small and lightweight, making them easy to add to your Pusbhio bio link page, send via email, or transfer between devices. Unlike other file formats, PDF files will generally have a small size. Even when you add high-resolution images and rich media content, the size is often only a few MB. This makes them great for adding important documents such as regulatory filings, training manuals, tutorial videos, etc.
3. Security
For everyone, security is an important aspect of data protection. PDF files can be password protected, allowing only authorized users to view or modify the file's contents. This can be useful for protecting sensitive or confidential information. This means PDFs can help you safeguard and preserve the confidentiality of your contents even when sharing them on Pushbio.
4. Flexibility
PDF files can contain various content, including text, images, and multimedia elements such as video and audio. They can also include interactive elements such as hyperlinks, forms, and annotations.
This allows you to use PDFs for text, images, graphs, tables, embedded content, file attachments, watermarks, redaction, and other non-text elements. This is another plus for you to use PDF on Pushbio, as you can get all your content in front of your target audience in no time. The combination of multimedia and multi-element, plus a small file size, gives it the edge over formats such as TXT or RTF.
5. Easy formatting and editing
PDF files preserve the formatting and layout of the original document, regardless of the device or software used to open them. This makes them an ideal format for documents that need to be shared or printed.
PDF files can be edited using specialized software, such as Adobe Acrobat. This allows users to make changes to the content or layout of a PDF file without affecting the original document.
6. Standardization
PDF is an internationally recognized standard for document exchange, making it a widely accepted and reliable format for sharing documents with others. Its standardization means there are numerous downloadable and online tools to handle PDF workflows.
7. Convenient for sharing and collaborating
PDF is a convenient format for sharing content and information online either through social media platforms or via link-in-bio tools. They also provide an easy way for users to transform the contents presented in a PDF format into another file type. This means your end users can transform your document to suit their needs without compromising the quality of the content.
Can you post a PDF on Instagram?
Unfortunately, you can't upload a PDF file directly to Instagram. Instagram only allows image and video file formats such as .jpg, .png, .mp4, and .gif to be uploaded to the platform.
However, there are some workarounds you can try to showcase your PDF content on Instagram. One option is to convert your PDF file into an image or a series of images and then upload them to your Instagram feed or stories.
Another option is to share a link to your PDF file in your Instagram bio or as a swipe-up link in your Instagram stories if you have a business or creator account with at least 10,000 followers.
Can you send PDF via DMs on Instagram?
You cannot send a PDF file directly via DM on Instagram. Instagram only supports image, video, and text messages through its direct messaging feature. However, there are a few ways to share a PDF file with someone through Instagram DM.
One option is to convert the PDF file to an image format, such as JPEG or PNG, and then send it through DM. Another option is to upload the PDF file to a cloud-based file-sharing service like Google Drive or Dropbox, create a shareable link for the file, and then send the link via Instagram DM. Alternatively, you can use the Pushbio file-sharing service to generate a link for your PDF file. This method also works if you are searching for ways on how to send file through Instagram.
Conclusion
Adding PDF to your Pushbio is a way of sharing valuable content with your audience. Also, you can choose between uploading the PDF directly to your bio link page or simply creating a file link for your PDF document. Whichever way, you enjoy the many benefits of PDF compared to other document types. Their versatility, compatibility, and popularity make them a great choice to consider whenever you wish to share content.