People often use Instagram and Twitter to engage their followers on trending events, latest news, and daily activities going on around the world. If you use both, you'd definitely need to link from one to another.
How Do I Link a Twitter Account to Instagram?
You can link your twitter account account by using biolink tool which gives you the opportunity to connect all your social media profiles all in one place.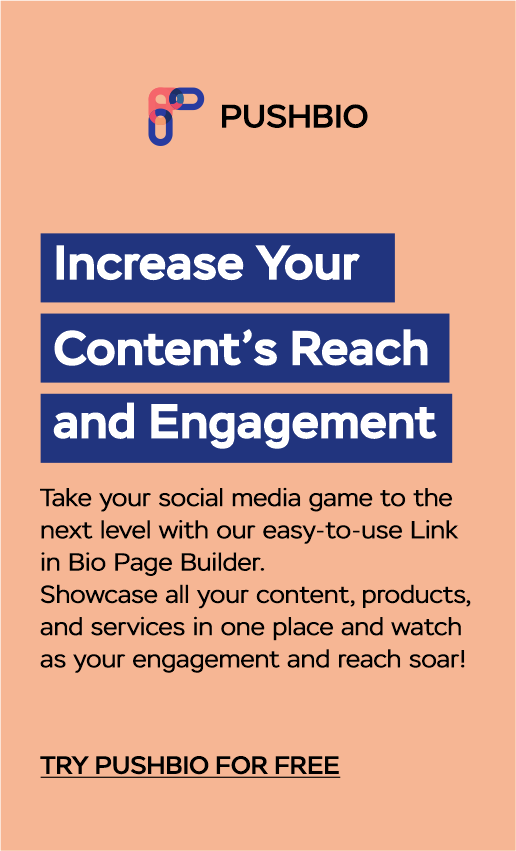 This post will disclose the simple steps to put Instagram link on twitter bio since one of the information you will like to provide on your Twitter bio page is your Instagram link for quick referral to your Instagram page.
Instagram and Twitter are popular social media platforms with the number of active users skyrocketing every day. Like you can rightly tell, these social media platforms are used by individuals as well as business organizations to advertise their brands, products, and services to their audience.
Twitter is mainly designed for sharing images, videos, and interaction using short text posts. Similarly, Instagram, which is owned by Facebook, is designed for sharing and viewing photos and videos with brief captions.
Well, whichever of these platforms you enjoy spending some quality time on, the good news is that you can now connect Instagram to Twitter and vice versa, and even share photos and videos from Twitter to Instagram. Little wonder why most individuals and businesses leverage these platforms to advertise and market their products by leading visitors to their website, blog, or store.
Why Your Instagram Link on Your Twitter Bio Matters?
Like you can already tell, adding your Instagram link to your Twitter bio is an easy way to connect with people who are interested in you, as well as the products and services you are promoting.
Besides this, adding your Instagram link on your Twitter bio is another way to help people to easily locate you outside the Twitter platform, especially when you are using both accounts to promote different brands and services.
Things You Should Know About Twitter Bio
Twitter bio is one of the essential parts of the user's profile. Your twitter bio is the first area in which anyone that visits your Twitter account will notice when they want to check out your Twitter account. Going further, your profile gives basic information that enables visitors or prospective followers to know more about you.
In addition, your Twitter profile is where you post a brief description of your products or services, share information about your brand, and tell visitors the benefit they will gain when they follow you.
Nevertheless, the space for your Twitter bio is designed to accommodate a limited character of approximately 160 characters. Despite that, it is in this profile space that you'll add your Instagram link to your Twitter Bio. But something isn't cool with the twitter bio link, and that is limitation on the number of links you can add.
The limit is you can't add more than 1 link which many may not find interesting, but remember there is always many solutions to a problem. Be that as it may, you can also add other links for prospective followers to follow your posts, website, blog, or other social media platforms.
So let's unveil the process to add your Instagram profile link on twitter bio. With the following steps, you can connect your other social media profiles and content.
How to Put an Instagram Link on Twitter Bio
Generally, there two ways to go about this.
1. Using the regular copy and paste method
2. The use of a link in bio tools such as Pushbio to shorten, and add other important links.
Well, whichever way you choose to do this, you'll definitely arrive at the same destination. However, using a link in bio tool such as Push Bio is more efficient and would increase engagement across all your social platforms.
Also, I will like to mention here that if you have more things to write on your Twitter bio page, using the second method (using a link in bio app) will be the best option since you'll shorten your Instagram link to only a few characters. 
Copying and Pasting Your Instagram Link To Twitter
Copy your Instagram profile link usually like this https://www.instagram.com/username (where username is your Instagram username)
Log in to your Twitter account
Click on "Profile" at the left corner on Twitter.
On the next page, click on "Edit your profile."
Scroll down and tap on the "Web" box on the next page. Paste or type in the complete link of your Instagram account. Ensure that you type in the link right from "https" down to your Instagram username. Alternatively, you may switch over to your Instagram account to copy the link, then paste the copied link into the "Web" box.
You may choose to shorten your Instagram profile link. You can check our post on the best link shortner you can use.
Click on save near the top of the page to complete the process.
Second Method – Alternatively, Use A Link in Bio App
Using Pushb.io to Add Instagram Link on Your Twitter Bio
So, to give a final answer to your question on how to put Instagram link on Twitter bio, you can use Pushbio to do that without hassles.
In case you may be wondering, Pushbio is one of the emerging links in bio tool which you can use to add as many links on your Twitter bio page as well as other social media platforms.
As a matter of fact, you can also use Pushbio to add links to almost any content on your Twitter account. These could be links to your website or blogs, other social media accounts, YouTube videos, etc.
How does Pushbio helps you to do all these?, you may wonder.
It is simple; with this tool, you will create a unique landing page which consists of any number of links you would want to create once you have signed up, and created an account on the app.
With this, you can now connect any link on your landing page to any social media platform, and in any section of your social media account. More so, links created using Pushbio are editable, and you can even add new links or make changes to existing links right from your dashboard. 
How It Works Using Pushb.io
Visit https://www.pushb.io/register to create a free account (it takes less than 30 seconds)
Create a project, then on the project, create a biolink
Copy and add as many links (either from your social media accounts or websites) as you would want to have on your Pushbio landing page. But in this case, since you want to put your Instagram link on your Twitter bio, you should add your Instagram link only.
Give a name to your bio landing page as well as a short description. There is also an option for you to personalize your bio page by adding your brand logo
Click on Publish to complete the process, then add your newly created Pushb.io bio page link to your Twitter bio link.
That's all!
Watch the Video Guide Below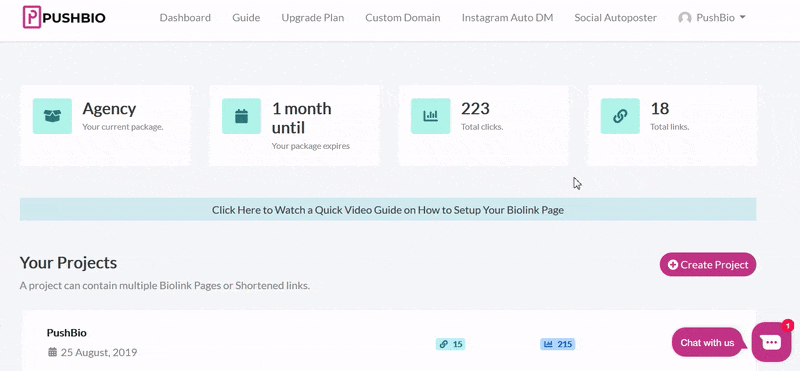 With this, your customized and shortened Instagram link, which has been generated from Pushbio, will contain your Instagram account link and other links you have added.
CLICK HERE TO USE PUSHBIO FOR FREE
The Reality
Your Instagram Link on Twitter bio will enable your followers on your Twitter account to navigate to your Instagram page directly by just a click on your Twitter bio. With this, the stress of searching for you on Instagram is over. More so, there will be an increase in traffic on your page.
Similarly, you will generate more followers on your Instagram handle, which is possible to convert them into your customers.
However, linking your Instagram link to your Twitter Bio does not mean that you will be able to share your post on the two social media platforms automatically. When you post content to Instagram through your device, there is a slider button next to the Twitter that will help you to share your post on the two platforms.
Further Read: How to Share Tweets from Twitter to Instagram
Click the button represented by three dots and click the share button. Then, click the checkmark button to share the post to the platform.
Take Away
When it comes to promoting your brand or yourself, having different links that can redirect users and followers to various websites or social media platforms is the best way to advertise yourself and business. With this, a click on any link on any of your social media account will instantly redirect them to any page or account you want them to visit.
In this case, putting your Instagram link on your Twitter bio seems to be the new and coolest trick to generate more followers and potential buyers. Well, besides your Instagram link, you can add as many links as you wish, and this you can do using a link in bio app such as Pushbio to create the needed awareness that you need for your brand and business.
Remember, your Twitter bio should be captivating and entice prospective followers to follow you. So, you should offer an excellent elevation pitch and add a clickable link that can direct them to your Instagram account with the limited Twitter bio space.