Twitter may not be a dedicated video platform like TikTok or Instagram, but it's a treasure trove of fantastic videos shared daily. Today, Twitter videos come with captions baked right into them to improve accessibility for the audience. This means exploring Twitter's world of videos can be quite the adventure, entertaining, enlightening, and, at times, downright addictive.
During your exploration, it's not unusual to stumble upon a video that piques your interest, leaving you to ponder how to download Twitter videos with caption. Whether you want to preserve a video gem for offline viewing or share it with your friends and followers, mastering the art of downloading Twitter videos with closed captions can be a game-changer. In the following sections, we'll guide you through the simple steps to make this process a breeze.
Create your own free link in bio page
Ready to simplify your online presence?
With Pushbio, you can;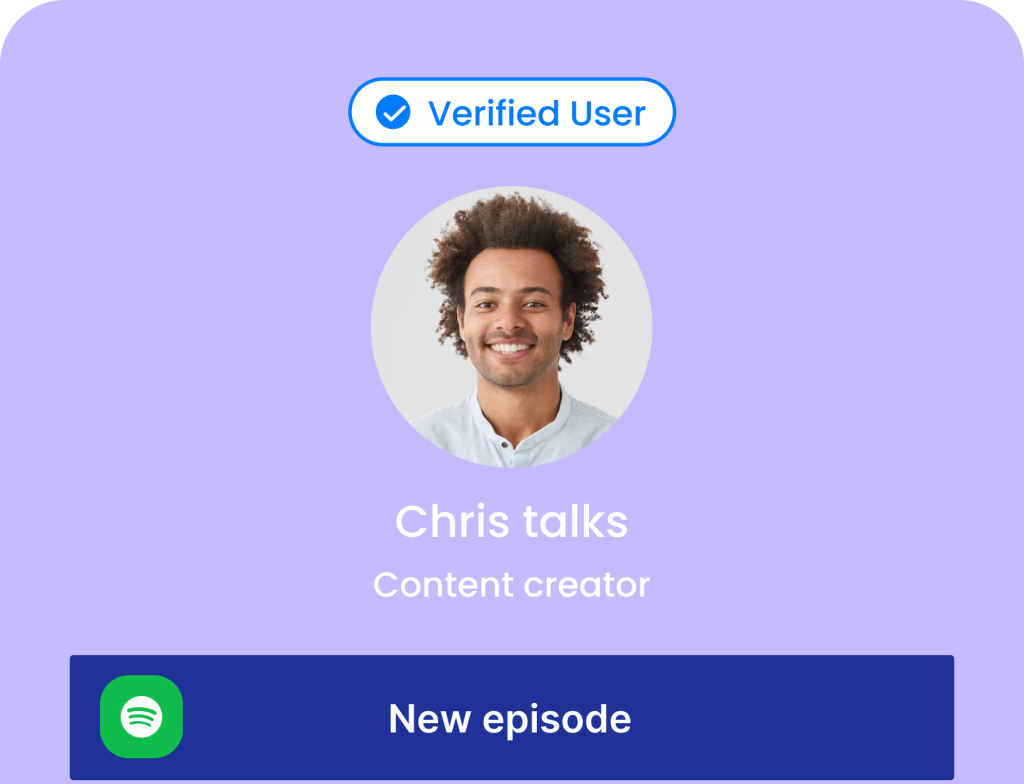 Create your own free link in bio page
Ready to simplify your online presence?
With Pushbio, you can;
Learning to download Twitter videos with captions is crucial for those who depend on them. The absence of captions can be profoundly frustrating for users with needs or anyone seeking to enjoy videos in settings where cranking up the audio volume isn't an option. So, how can we keep those precious Twitter videos and their captions intact? Let's explore a few ingenious solutions:
1. Downloading via X Premium subscription
You can opt for X Premium with a monthly subscription starting at just $8 or an annual subscription at $84. Once you've joined the X Premium club, your profile gets an instant upgrade, and you can download Twitter videos with captions. 
X Premium lets your creativity run wild. Subscribers can remix downloaded videos to create fresh, innovative content that resonates with their audience. However, not all videos on Twitter are available for download, as video owners can disable the 'Allow video to be downloaded' feature when composing their posts. Additionally, please note that videos posted before July 25th, 2023, are not eligible for download under this premium service. 
2. Using screen recording software
When your desired video has embedded captions, one workaround is to employ screen recording software. While this method has a high success rate, it does come with some complexities and hardware requirements. Here's a closer look at how to use this method:
Open the Twitter platform on your device;

Locate the video you wish to save to your device;

Some device comes with screen recording capabilities that you can turn on;

Alternatively, you can install a third-party screen recording app such as Record It on iOS or AZ Recorder on Android and launch it;

Click play on the Twitter video, and your screen recording will capture the video;

At the end of the video playback, stop your screen recording and save the recorded version.
You can access the recorded version of the Twitter video with its caption later on your device. While this process seems straightforward, it is complex and often demands robust hardware know-how and patience.
3. Using a physical camera
When all else fails, you can use a more hands-on approach: recording your favorite Twitter videos by aiming a camera at the screen. However, expect this method to yield less-than-optimal results unless you're a seasoned videographer:
Open the Twitter platform on your device;

Locate the video you wish to record;

Just before you hit the play button, prepare your camera using either a smartphone camera or a digital camera to start recording;

Aim the focus of the camera on the screen of your device and hit the play button on your Twitter video;

Allow the video to play to the end before stopping your recording.
You can access the recorded version of your Twitter video later on your device. As mentioned earlier, this method produces subpar video quality and is impractical for lengthy content or multiple clips. However, it is great for emergencies or very short videos.
You cannot download closed captions for Twitter videos if they were not included when the video was originally uploaded. Closed captions are typically embedded in the video file during creation or added by the uploader when posting the video on Twitter.
If the video you want to download does not have closed captions, you won't be able to retrieve them separately unless the original uploader provides them in a separate text format or transcript. Alternatively, you can download the video in its current state and utilize a professional transcription service like Trint or AmberScript to generate accurate captions.
Twitter often uses both terms interchangeably. Closed captions are designed with a specific purpose in mind: to make content more accessible for individuals with hearing impairments. Subtitles, conversely, serve a similar function by displaying text on the screen; subtitles are primarily used to translate spoken dialogue into different languages or make content understandable in noisy environments.
To Summarize
Twitter remains a vibrant hub of creativity and information sharing. Videos with closed captions also go beyond accessibility as they represent a commitment to reaching a wider audience. Thankfully, there are several ways to save these videos to your device without stressing. 

Consolidate your online presence, boost engagement, and start growing your audience with a single link