Instagram is becoming a popular platform to reach more audiences as a creator. Sharing your SoundCloud content on Instagram Bio opens more doors for more engagement and promotion of your brand. On this post, you will find various ways on how to put soundcloud link on Instagram.
SoundCloud uses the strategy of social media marketing to allow its users to share songs from the SoundCloud app to other platforms, including Instagram. Infact, you can share songs directly to Instagram stories. These songs are shared as a link that appears within stories.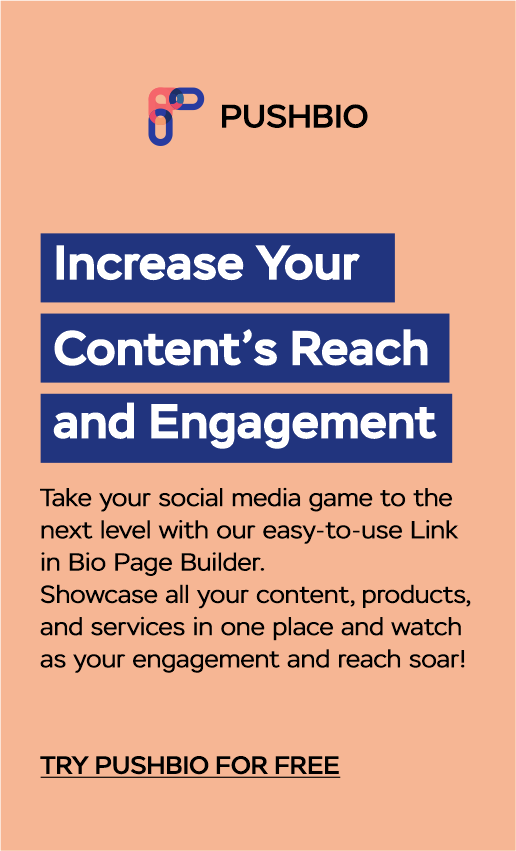 Did I say you must be a musician before you use SoundCloud? Certainly NO! You don't need to be a musician before you share SoundCloud tracks on your Instagram. Anybody can share their favourite tracks on Instagram. As a creator, putting your SoundCloud song link on Instagram enables your followers to be informed about latest track from you.
Like I mentioned earlier, It is possible to share SoundCloud songs on Instagram stories where you build a strong relationship with your audience and increase traffic on your content. Like you already know, Instagram stories is an effective place to share clickable links. The different albums, songs, videos, tracks, and engaging stories are shared with the audience on this platform.
Soundcloud is available on web and mobile (android and ios). If you don't have the app yet, below is how to get it installed.
How To Download The SoundCloud App
Go to "Google Play Store" with your Smartphone.
Search for "SoundCloud" and click "Install" to download on your phone.
If you are a creator, download "SoundCloud Pulse" as well.
How To Put SoundCloud Link on Instagram
To share your content or favourite track on Instagram, this can be shared from the mobile app to Instagram stories or you can simply place the track link on your Instagram Bio. You can also consider the auto embed feature of PushBio to add your latest release or favourite track to a unique bio link.
Below are the various methods you can adopt to link soundcloud music on Instagram
How to Copy and Add SoundCloud Track Link on Instagram Bio
As a creator
Once you are done uploading your content, copy the track link and paste on the bio section of your Instagram account to share with your followers.
As a user
Visit https://soundcloud.com/ on your browser
Enter the artiste name or track you want share on the search bar at the top of the page
From the search result, right click on the track name and select "Copy Link Location" from the menu option OR click on the "Share" text below the track to get the track link.
Paste the track link on your Instagram bio section to share with your followers
You can learn more on how to add links on Instagram Bio.
Your followers will be redirected to soundcloud upon clicking to play the songs. However, if you have a Pushbio account, you can embed the song on your bio page and your visitors can play the song directly on your page without redirecting them to soundcloud. With PushBio, you only need to add your unique pushb.io link on your Instagram Bio once without the need to change it again.
If you do not have a PushBio account, click here to get started
How To Post SoundCloud Tracks to Instagram Stories
Open the SoundCloud app you have downloaded and go to your desired track
Click the three dots next to the type of song you want to share
After clicking the "Share" button, a menu will display. Click "Share to Instagram Stories". This will take you to Instagram Stories and the track or song icon will be set as a background.
On the background, there is a sticker with the SoundCloud logo. You can move the sticker up or down, based on what you want.
Then click "Add to Story" Icon to post the track to your story. Note, you can edit your story like hashtags, stickers and add text before you click "add to Story"
Yes! You are good to go. That is all the things you need to reach out to your audience. Your followers will tap on "Play on SoundCloud" and select Open SoundCloud to enjoy the shared track.
Check Our Guide on How to Share Google Form on Instagram
Once again, don't forget that it is only the link of the song that is added to Instagram story and not the song. Users use the link to navigate away from Instagram to listen to the tracks. However, if there is no SoundCloud app installed on the Smartphone, the song will still play by opening the browser of your smartphone and play through the link.
Final Thought
The use of social media platforms such as Instagram to promote products and services is a good way to reach more audiences. Putting a SoundCloud link on Instagram helps you to promote your music directly on Instagram without taking screenshots from SoundCloud and posting it on the Instagram story. This opens new opportunities for you to promote your songs, tracks and other brands on the Instagram community.
Having discussed how to put SoundCloud link on Instagram, what are you still waiting for? Come on, get on this and go beyond your limits and reach out to the world.