Change is a constant process, and making changes to your Instagram bio is no exception. And since your Instagram bio is like a digital business card, offering a glimpse into your identity, having concise details remains essential. This includes changing your name, profile image, and information to keep your audience updated.
However, many Instagram users don't know that they can extend this change to the name of the link in their bio. If you are one of such users, here is a piece on how to rename a link on Instagram bio. Renaming a link in your Instagram bio not only maximizes its impact but also adds a touch of professionalism to your profile. At the end of this piece, you should be able to make a seamless name change to your link in the bio.
Create your own free link in bio page
Ready to simplify your online presence?
With Pushbio, you can;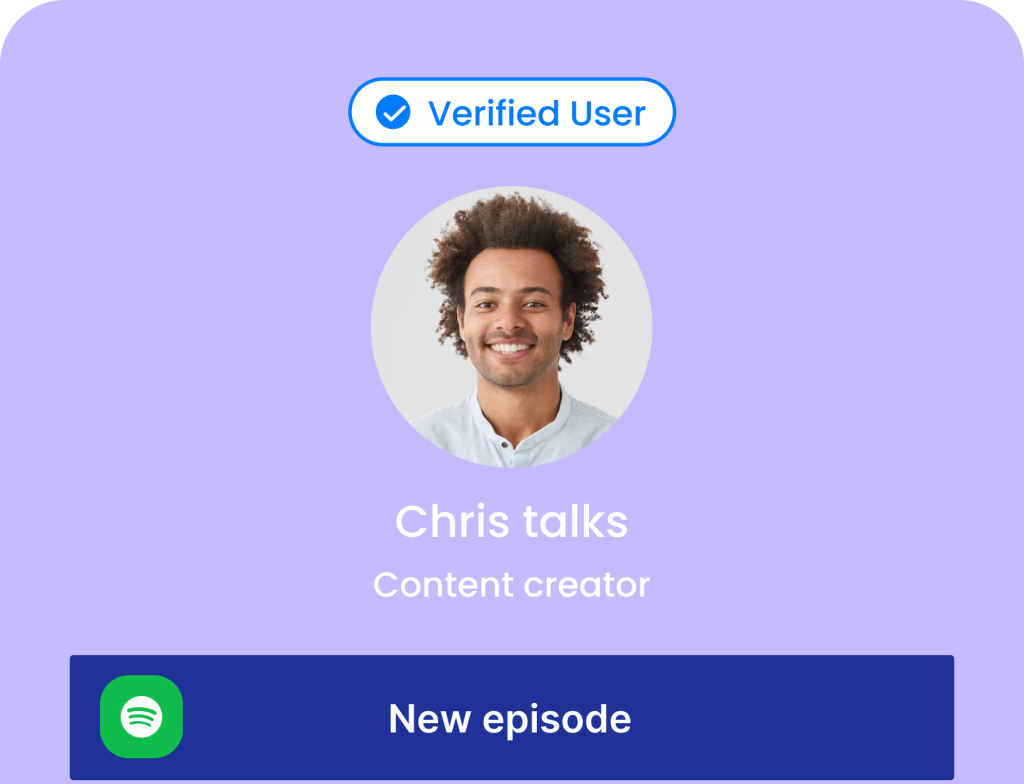 Create your own free link in bio page
Ready to simplify your online presence?
With Pushbio, you can;
7 Steps to rename a link on Instagram bio
Influencers, business owners, or even your regular Instagram users understand the power of having a link on their bio. However, having a descriptive name for your link can greatly improve the chances of your audience clicking on it. And with Instagram now allowing up to 5 links in the bio, knowing how to rename a link on Instagram bio is crucial.
To rename a link in your bio, follow these steps:
Ensure you are logged in to your Instagram account to access your profile settings;
Click on the "user" icon in your screen's lower-right corner. This will take you to your Instagram profile;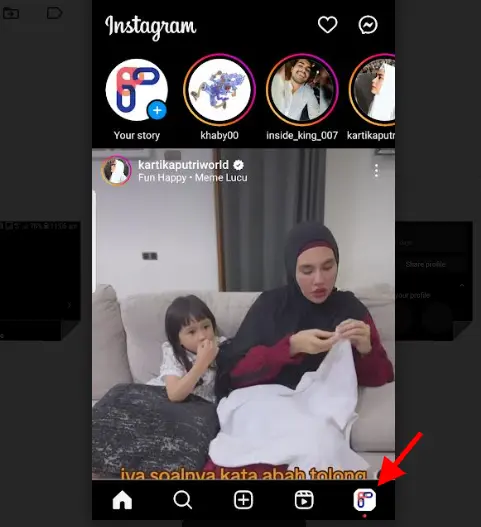 Once on your profile, click on the "Edit Profile" button. It's usually located just below your profile picture and bio;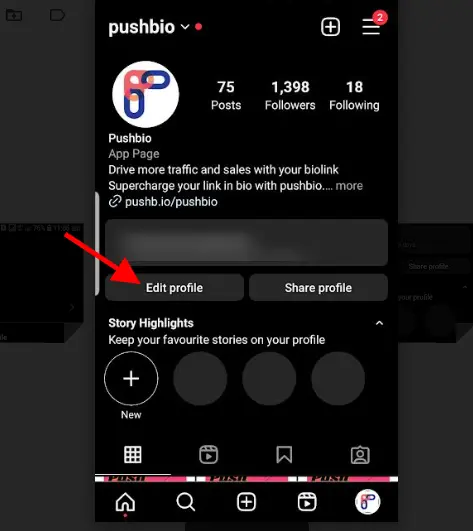 Scroll down on the Edit Profile page until you find the "Links" option. Click on it to proceed;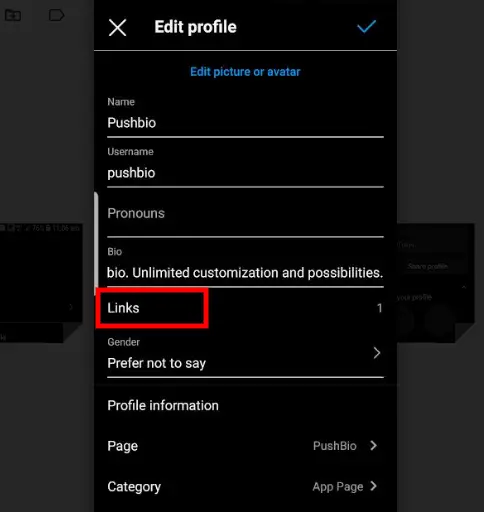 You'll see a list of links you have in your bio. Choose the one you wish to rename by clicking on it;
In the title box that appears, delete the previous name or input and enter the new name you want for your link;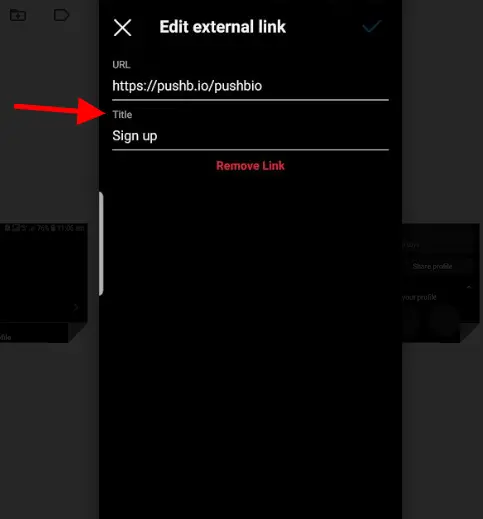 To ensure your changes are applied, click on the save icon at the top-right corner of the screen. Your link will now be automatically renamed in your bio.
Tips for renaming Instagram bio links
1. Be clear and concise with link text
When choosing link text for your Instagram bio, keep it clear and concise. Use language that accurately describes the content or destination of the link. Avoid lengthy or cryptic phrases that might confuse your audience. A well-chosen link text provides clarity and encourages more clicks from your followers.
2. Keep links relevant to your audience
Ensure that the links you include in your bio are relevant to your target audience. If you're a fitness influencer, links to workout routines or healthy recipes align more with your followers' interests than unrelated content. Keeping links relevant builds trust and engagement.
3. Prioritize link quality and functionality
Before adding a link to your bio, verify that it works correctly. Broken links can frustrate your audience and harm your credibility. Test the link to confirm it directs users to the intended destination. Regularly check the functionality of your bio links to maintain a seamless user experience.
4. Consider custom-shortened URLs
Custom-shortened URLs not only save characters but also look cleaner in your bio. Platforms like Bitly or branded shorteners allow you to create customized, branded links that enhance your profile's aesthetics while maintaining professionalism.
5. Engage with call-to-action (CTA) text
Incorporate a call-to-action (CTA) in your link text when appropriate. A CTA prompts your audience to take a specific action, such as "Shop Now," "Learn More," or "Subscribe." Adding a CTA provides direction and can boost engagement and conversions from your bio link.
Can I change the link sticker text in my Instagram story?
While it's possible to rename the link in your bio, Instagram users can not change the link text on the Instagram Story feature. Instagram does not offer a built-in feature that allows users to change the link sticker text in their Instagram Stories after posting. Once you've added a link sticker with a specific text to your story and posted it, that text is typically fixed, and you can't edit it.
In Summary
Renaming your links can provide clarity and context to your audience, making it easier for them to navigate your content and take action. This is especially crucial for businesses or brands on Instagram, where every audience counts. Using descriptive link text and keeping your links relevant ensures you improve the user experience, which improves your chances of getting a click-through from the audience.

Consolidate your online presence, boost engagement, and start growing your audience with a single link